That's Not Wrestling #13: The Fat Tears of a Sad, Fat Clown
Chris Jericho, AEW, and more!
Welcome, and thanks for joining me! A couple of years ago, the planets looked to be aligning for a fantastic shift in the realm of pro-wrestling. Talk of a smashing new promotion with a television deal and "serious, sport-based wrestling" was on everyone's lips. Finally, the modern wrestling fan's life of "eating shit and learning to love the taste" was over. Or was it? Meet me here every Thursday to pick apart the actions of the daft, the dangerous, and the desperate in pro-wrestling… well, in AEW.
<Last Week's That's Not Wrestling!
What in the world happened to Chris Jericho? And before any delicate little flowers get their undercrackers in a twist crying about fat-shaming, piss off! This is (lack of) self-respect shaming; even I look better than that with my shirt off, and I'd never claim to be an athlete, let alone a premier one. You don't have to be shredded to the max, but you don't have to give up entirely either. Plus, it's not just about physical appearances; Jericho was once well respected by most, but I doubt that's the case anymore if people are being truthful about his more recent escapades. The further down this road Jericho walks, the harder those hidden tears will fall when the dam breaks.
He's turned into a joke in a very short period of time, and it's sad and disappointing to see.
I'd been a fan of Jericho for as long as I can remember – up until last year, that was. There was also an Attitude Era figure of him on my desk until around the same time. Anyway, having been consistently entertained by him for many years, I was excited for Jericho when he broke free of WWE's system and was set to be the big star of the new promotion in town, AEW. But before we go there, let's just take a moment to remember how great Chris had been in the past and see where he stopped off on his way here.
Despite a few spots in WWE when he began treading water or stagnating a little, he's often been in top form when detecting this pattern emerging and reinventing his character without diluting or becoming a parody of himself. He didn't win the main titles as often or for as long as he could have done, but he was always visible and a featured star.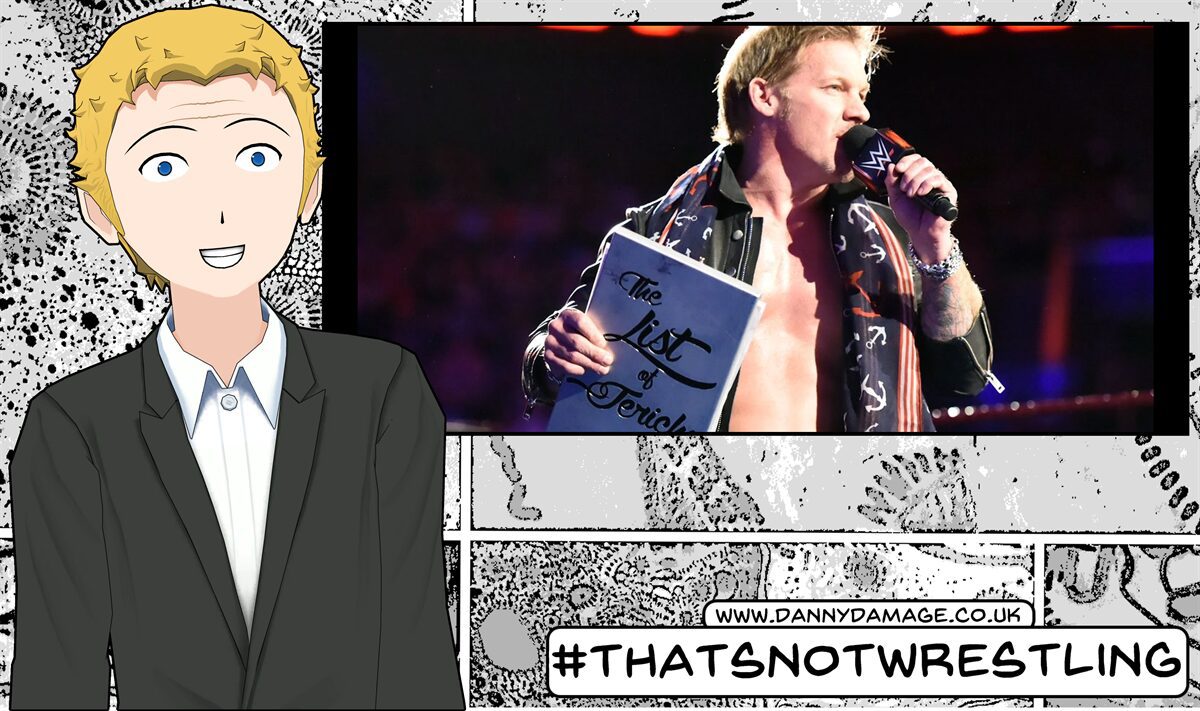 He was the Ayatollah of Rock and Roll-ah, a lovable scamp that acted as the thorn in Stephanie McMahon's side, he had a list that everyone wanted to be on, and he even dressed to impress and punched Shawn Michaels' wife. These are just a few of the many flavors of Jericho we'd seen over the years.
Jericho's legacy in WWE also involved him being one of the most successful Intercontinental Champions in the company's history. Well, WWE doesn't mention that much since he jumped ship to AEW.
As well as being highly entertaining, Chris Jericho's chemistry with Stephanie McMahon back in the day was as intense as it was hilarious. Although they spent a small amount of time working as a unit, some of the banter between the pair when they were at each other's throats was absolute gold. There was so much tension in the air that if Jericho had ever whispered to someone he and Steph had been/were a thing, I would have bought it quicker than Nick Jackson puts his bandana back on.
The good times were not forever, and eventually, WWE – well, Vince McMahon – pissed off Jericho when he messed up his angle with Kevin Owens. Jericho and Owens had spent a year in a bromance together, and it all came crashing down at the Festival of Friendship, right before their big payoff match at WrestleMania was supposed to happen. Vince would learn that Goldberg was interested in coming back, and he reshuffled the entire deck to accommodate the returning relic.  Jericho would try and emulate the friendship-gone-wrong in AEW with MJF (as well as other classic/well-known angles), but it didn't have nearly as much impact.
Once he was out of WWE, Jericho would stretch his legs abroad and work for New Japan. As it's a different culture and world over there, he was able to use it as an alternate universe for playing around with his character. But, instead of only overusing all the things Vince wouldn't allow him to do in WWE,  just like many others, Jericho decided to begin ignoring all rules and boundaries from wrestling in general and ended up in AEW. As I said last week, "No" is often the best answer for crazy/stupid ideas, but some balance is needed, and there's a reason that gate was put there in the first place! Getting chucked around by every 150lb numpty the boss gets a semi for doesn't give anyone a rub, except Tony himself, of course.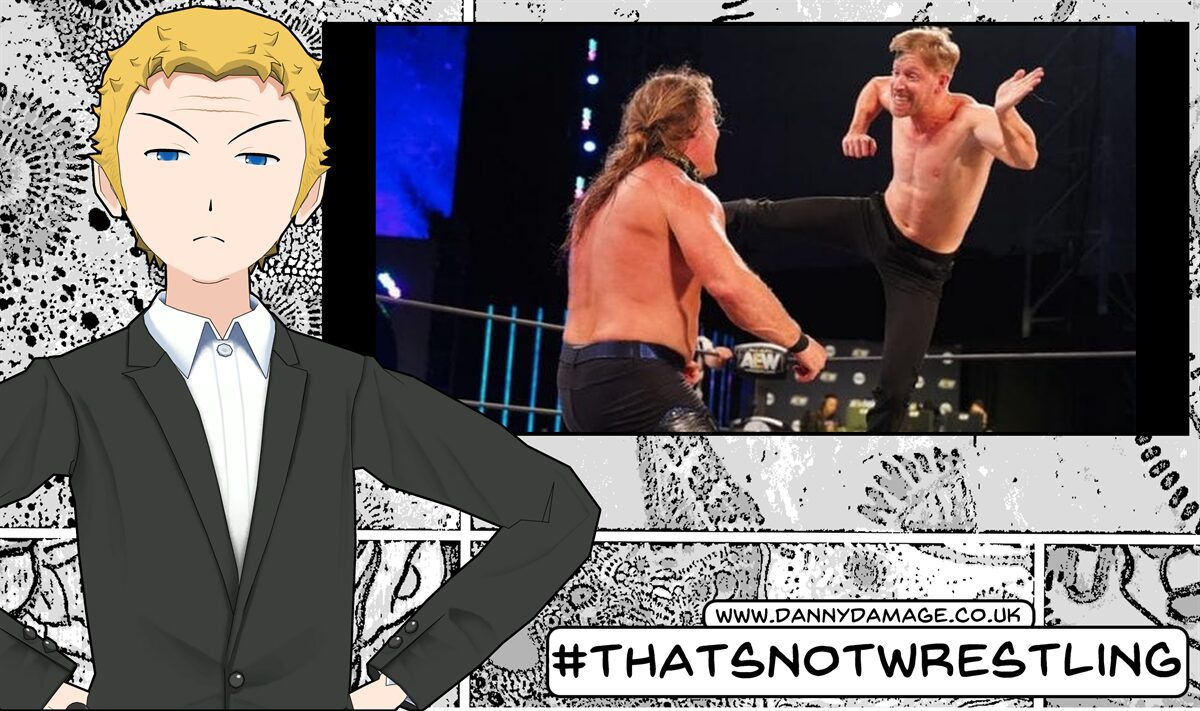 After the lockdowns hit and live crowds vanished, Chris Jericho seemed stuck in AEW as he was unable to go on tour with Fozzy and act like a little brat that'd had too much coke and E numbers. He'd dropped the belt and looked to be leaving The Inner Circle to grow on their own without him for a while, but these plans fell through, and Jericho had no place else to go. This left the door open to Jericho getting bored and having all this pent-up childish energy he'd usually get to burn off touring with a band, drinking all he wants, eating all he wants, and screaming into a microphone with more Auto-tune than Kanye West and T-Pain combined. Whatever makes you feel young and free, I suppose, Chris. This also gave Jericho the chance to put on some of the sloppiest matches of his career, wrestling whoever he hadn't faced yet, and anyone that had the slightest buzz around them on social media.
You shouldn't let loved ones get on stage/a dancefloor when they've had too many and their judgment is off, so why is no one telling Chris Jericho what he needs to hear instead of feeding his ego? Perhaps Jericho's inner Randy Marsh awakened when he couldn't go on tour with Fozzy. Is he listening to the young kid's stuff and trying to recreate what he hears while making himself look like a proper twat in wrestling too? It's impressing nobody useful in the long run; it's just shitting on what Jericho and many others have done before… and most of it's shit.
To look at how someone else from Jericho's era did it, Kurt Angle's retirement tour of going on a stag-do with the lads in The Shield and then putting Baron Corbin over was well done and rather endearing. He looked so happy in the uniform and coming through the crowd to the trio's theme music too. It's always the sign of a classy veteran when someone feels that they should go out on their back, passing the torch to the next generation.
Chris Jericho's approach to retirement isn't looking that way… anymore. It started off well in AEW, but now, I'm sorry to report, it just looks like he's struggling to get booked anywhere with standards, and he's become rather sad, fat, and desperate.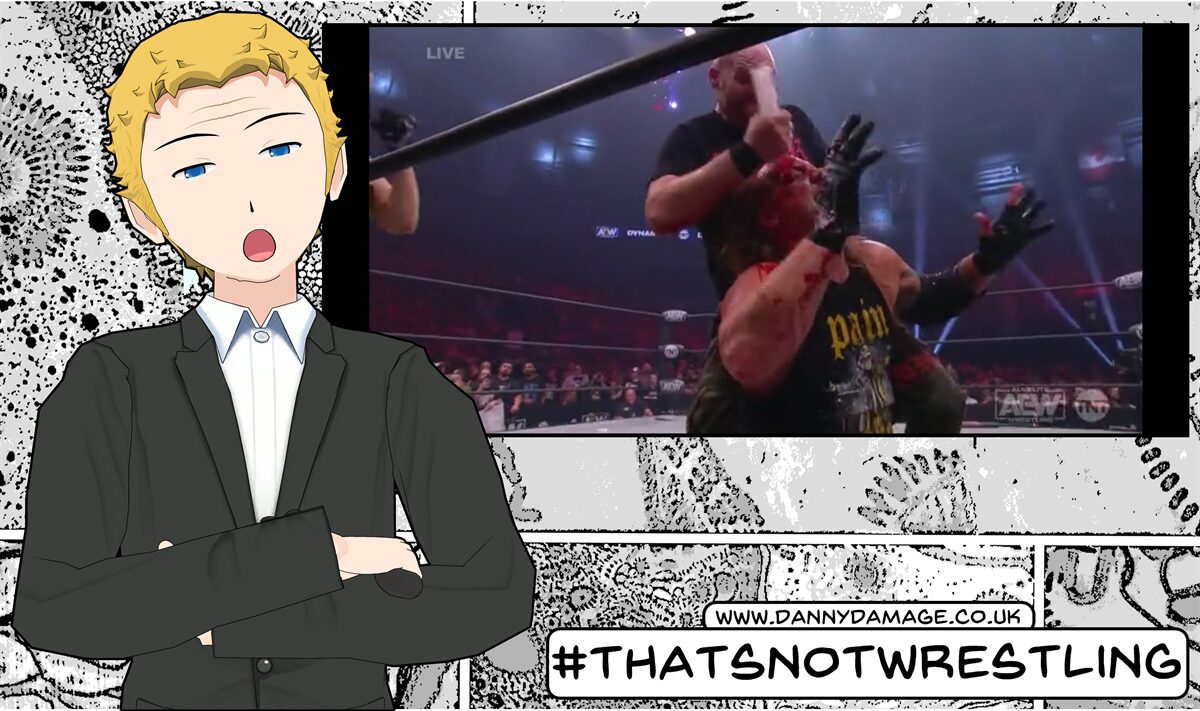 That does it for this week. Thanks for stopping by. Don't forget to check out the Putting It Bluntly: AEW Double or Nothing & WWE Money in the Bank reviews on my YouTube channel.
I'm taking next week off!!! So I'll see you again the following Monday (the 9th) for #AnotherWeekOfWrestling and Thursday (the 12th) for more #ThatsNotWrestling!
Background Artwork Designed by Rachael Hope.
NEXT ISSUE: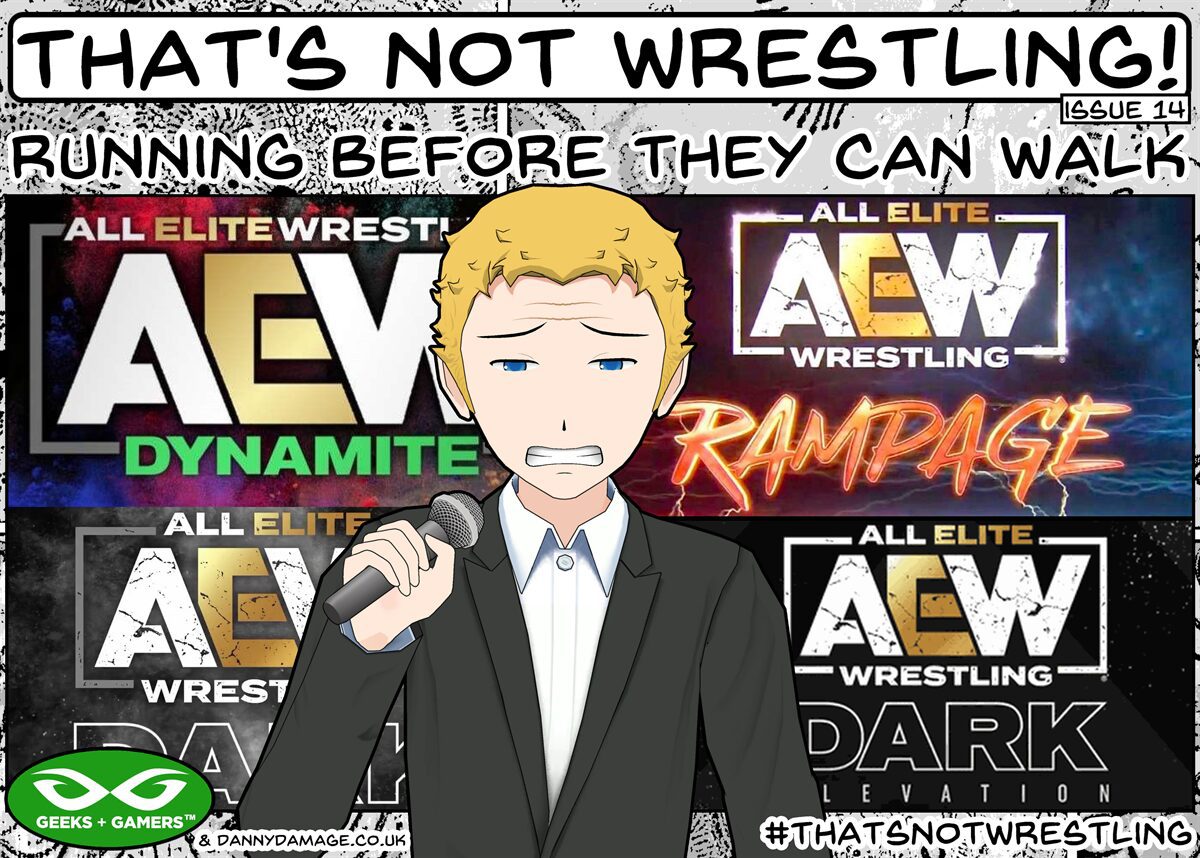 Thanks for reading! Feel free to get in touch on Twitter, subscribe to my YouTube channel, and/or check out everything else I write about over on: