The Bad Batch Trailer Does What it Does
"More capable than an army, but they exhibit a concerning level of disobedience and disregard for orders."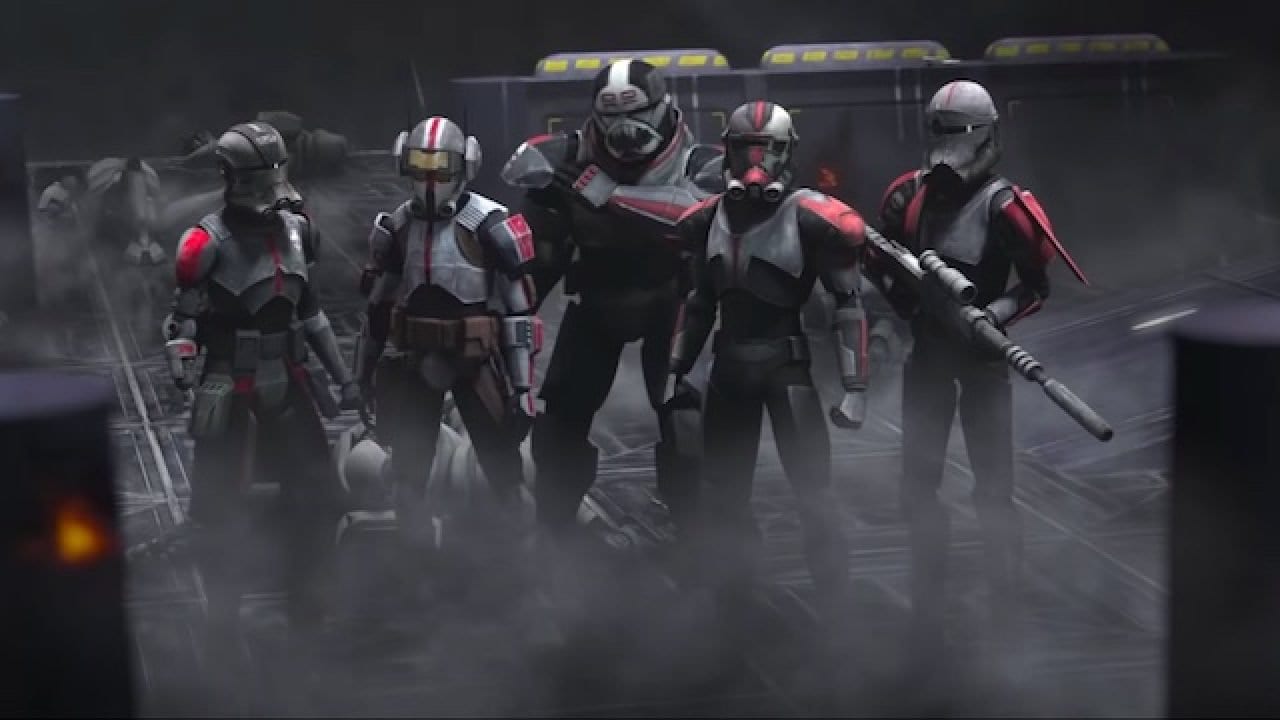 Today, Disney and LucasFilm revealed the full trailer for The Bad Batch. Dave Filoni's Clone Wars spin-off follows Clone Force 99 following the end of the war. The Bad Batch were first introduced in their titular episode of The Clone Wars, season 7, episode 1. The trailer shows Grand Moff Tarkin judging the group's performance on a training exercise, later ordering their extermination. The boys encounter Saw Gerrera, who advises them to adapt or die. Ming-Na Wen's Fennec Shand briefly appears, as promised, cautioning that the galaxy is a dangerous place. The Bad Batch premieres on Star Wars Day, May 4th, with a 70-minute episode.
Usually, I try to be as measured as I can and not get too excited for entertainment news. However, I honestly can't wait for this show. When it was first announced that the Bad Batch were getting their own series, I was confused. I would watch whatever Filoni and/or Jon Favreau put out for Star Wars. I trust Dave Filoni implicitly with Star Wars material. But these struck me as one-offs rather than the subjects of a backdoor pilot. I have to say that they've totally won me over with the cast and promotional materials. I love that they're bringing Fennec Shand in from The Mandalorian, as well as reintroducing Saw Gerrera. He was famously portrayed by Forrest Whitaker in Rogue One but originated in The Clone Wars and also appeared in Rebels. In The Clone Wars and The Bad Batch, he's voiced by Andrew Kishino. This is legitimately one of my most anticipated shows this year and one of the Star Wars shows I'm most looking forward to. We haven't seen much of the galaxy in-between the trilogies; Rebels practically took place during the original trilogy. I'm also interested in the child who leaves with the Bad Batch in the trailer. Mostly, I'm just glad Star Wars animation is going strong and that this show is using the Clone Wars animation style.
Are you looking forward to The Bad Batch? Which returning character are you the most excited for? Let us know in the comments below!