The Burial Trailer Brings Back the Courtroom Drama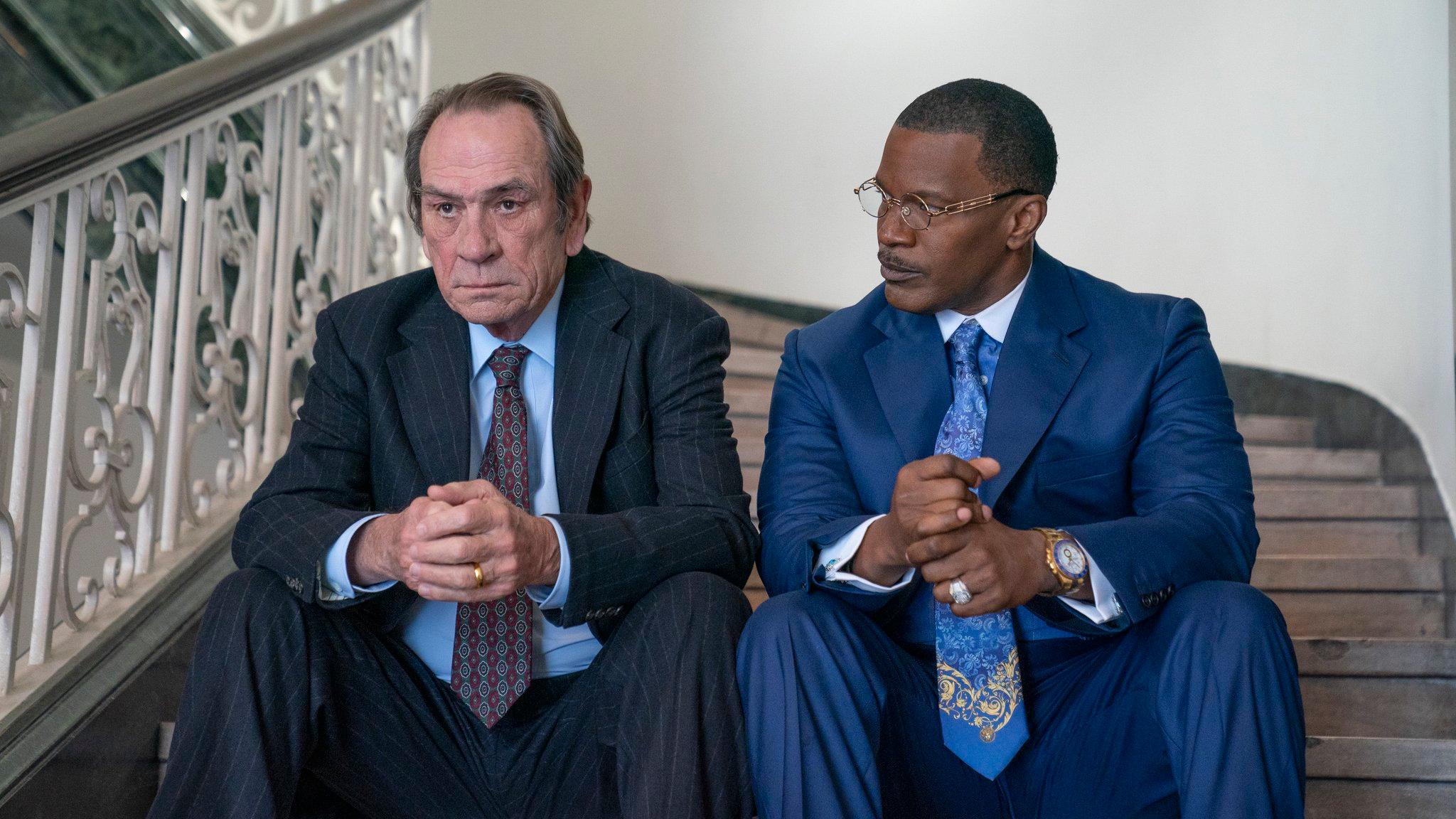 Another movie that probably would've been an Awards darling is headed to a streaming service because it's 2023 and of course it is. Amazon has released a trailer for The Burial, a legal drama based on a true story. Jamie Foxx stars as personal injury lawyer Willie E. Gary, who takes the case of funeral home owner Jerry O'Keefe (Tommy Lee Jones) as he sues the large funeral home company putting him out of business. Jurnee Smollett, Bill Camp, Pamela Reed, Alan Ruck, and Mamoudou Athie star in supporting roles. Directed by Maggie Betts, The Burial will arrive on Amazon Prime Video on October 13, 2023, after a limited theatrical release on October 6. You can see the trailer below:
The Burial is the kind of movie that looks like a million others, but the hint of panache and style make it look like it could rise above its rote appearance. Getting actors of the caliber of Jamie Foxx and Tommy Lee Jones to play the lead roles is a boon, and I can already see Foxx is having a great time as the eccentric lawyer who finds himself more sympathetic than he thought he'd be. Jones imbues every part he plays with gravitas, and his increasingly weathered face (which was never exactly smooth) only aids in making him seem simultaneously weary and determined. Bill Camp was fantastic in this year's surprise hit Sound of Freedom, and he appears to be playing a much less likable part this time. And it feels like forever since Pamela Reed has been in anything; she was around a lot in the 90s, perhaps most notably as Arnold Schwarzenegger's partner (who pretended to be his sister) in Kindergarten Cop. She can be very funny, and despite it being a legal drama, The Burial looks like it'll have a sizable humor streak. I hope this is as entertaining as the cast indicates it should be.