The Kang Dynasty Has a Director; Secret Wars Doesn't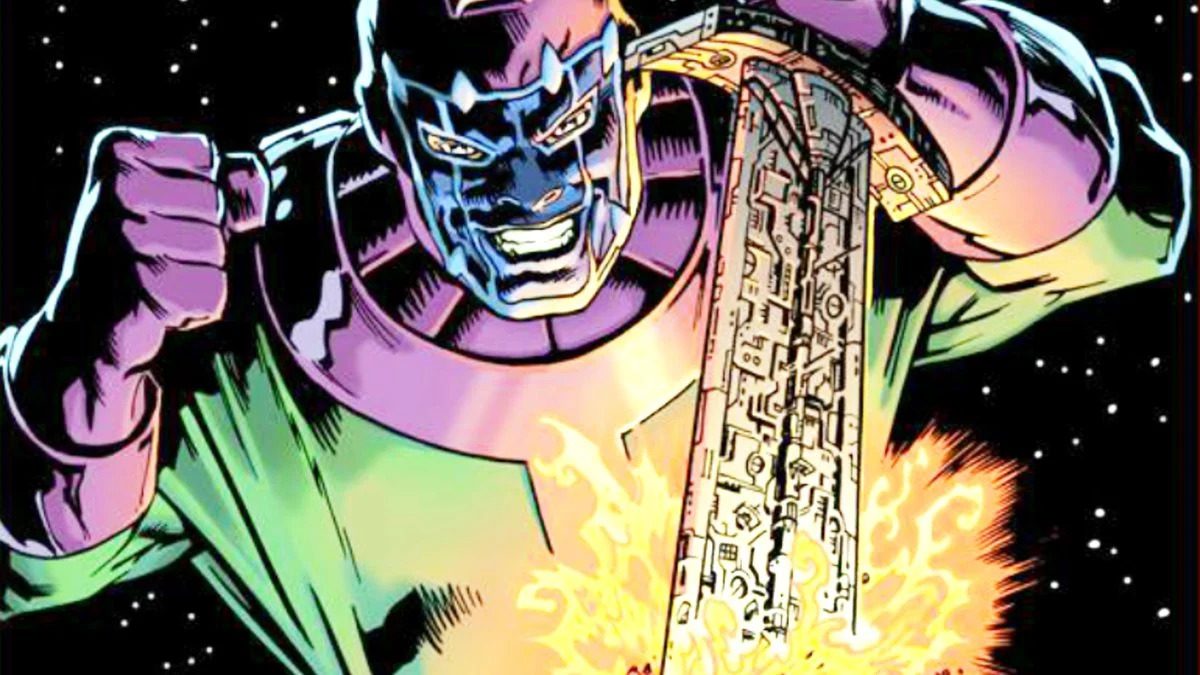 Marvel's got the pedal on the metal for its upcoming Phase 5, and even before some of the lead-up movies are set, they're locking down talent for the culminating Avengers movies. The Hollywood Reporter exclusively reveals that Destin Daniel Cretton, the director of Shang-Chi and the Legend of the Ten Rings, will direct Avengers: The Kang Dynasty, the first of the two team-up movies scheduled for 2025. Cretton's new Marvel deal also has him helming a Shang-Chi sequel and executive-producing a live-action Wonder Man series with Andrew Guest. Nothing else is known about The Kang Dynasty, aside from its release date (always the most important thing for the studios) and that multiple versions of Kang the Conqueror, played by Jonathan Majors, will be the villains (or at least one of them will be, anyway).
What about Avengers: Secret Wars? There's no information on that yet, but we do know who won't be directing it: the Russo Brothers. Two weeks ago, the directors of the last two Avengers movies and the last two Captain America movies were asked what film would bring them back to Marvel, and they emphatically said an adaptation of "Secret Wars," their favorite comic book story as children. Well, Kevin Feige put the kibosh on that, telling Deadline that the brothers are "not connected to it" and clarifying, "They've been very direct about that. We love them, they love us. We want to find something to do together, it's not this."
Feige's statements seem final, as much as that means anything in Hollywood. He indicates that Marvel and the Russos have talked about Secret Wars, or possibly even both films; I wonder if this is what Joe Russo meant when he said Secret Wars would be more than one movie. Maybe these talks happened in the two weeks since the Russos were asked the question. Deadline says that the brothers have a lot on their plate with the films they're making through their AGRO production company and don't have time for a big Marvel epic (or two). That makes sense, but I also wonder if maybe this is part of the negotiation tango. Marvel loves saving money on their behind-the-scenes creatives, and after delivering hits as big as Infinity War and Endgame, the Russos' asking price has to have shot into the stratosphere. Could Feige be trying to get them to lower their salaries by dangling their dream job in front of them while making it clear he's got plenty of options? Probably not, but recall that the Russos themselves played the denial game about Spider-Man being in Civil War, so it's not out of the question.
As for Destin Daniel Cretton, I'm not thrilled with the choice, but I'm not surprised either. I didn't care for Shang-Chi, and that includes the filmmaking, so making Cretton a bigger part of the MCU isn't warming me to it. The Hollywood Reporter cites Shang-Chi's success as the reason Marvel offered Cretton an overall deal, but that success was minor at best (Shang-Chi made $432 million worldwide on a $150-200 million budget, which is not up to the typical Marvel haul, especially in more recent years), so I think it's likely they locked Cretton up for a favorable price. This feeds into the idea that Marvel is all about pushing content out as quickly as possible now, as the Critical Drinker talked about a few days ago, and it looks like they see their top-prize Avengers movies that way too.
What do you think of Destin Daniel Cretton directing Avengers: The Kang Dynasty? Do you wish the Russo Brothers were returning for Secret Wars (or do you think they may still be)? Is it inevitable that the dancing clown version of Kang from Loki will show up in the movies despite being mercifully killed? Let us know in the comments, and stick around Geeks + Gamers for more on Marvel's new Phases!