The Rings of Power Cast Teases the Plot of Season 2 as the Showrunners Depart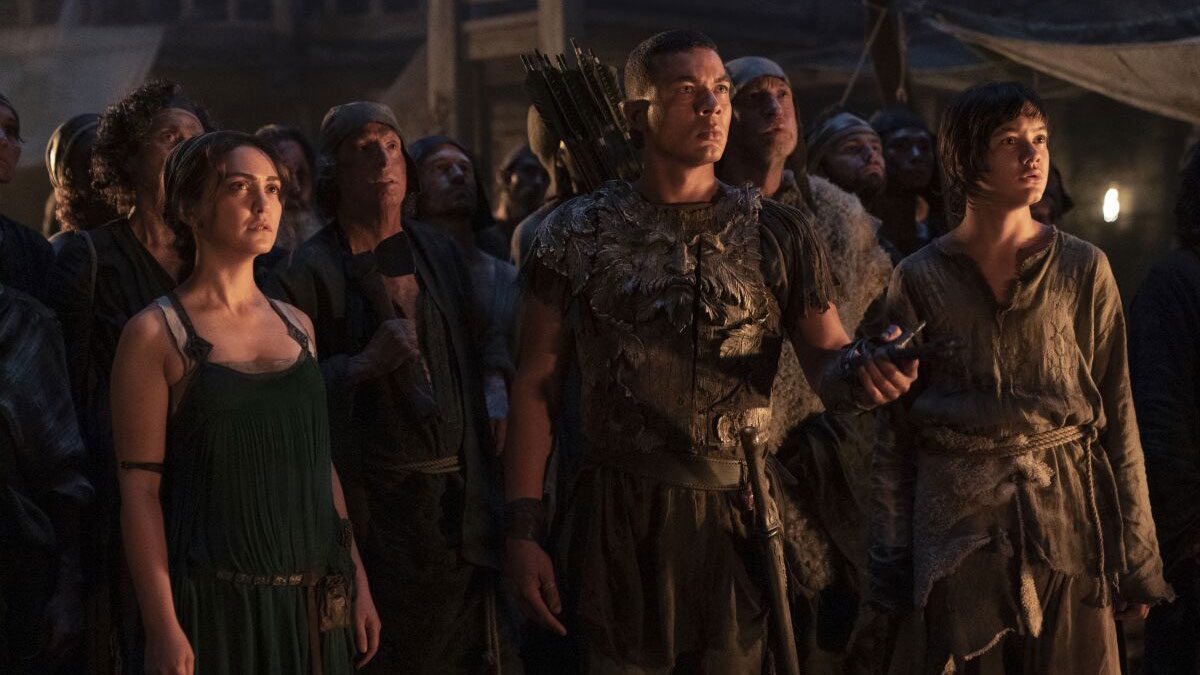 Very few positives can be derived from the current writers' strike, but the most evident is the cancellation or delay of several woke Hollywood abominations. Unfortunately for Tolkien fans and normies alike, the strike has not affected Amazon's The Rings of Power inordinately. It has been confirmed that the production of season 2 will continue unaffected by the strike, even though the showrunners, JD Payne and Patrick McKay, have departed the set as part of the strike. Any chance to get these Bad Reboot rejects away from Tolkien's work is a positive. However, most of their damage for season 2 has already been done, so it's unlikely that their departure will affect much overall.
In the midst of all this drama surrounding the strike, several Rings of Power actors have come out to tease plotlines of the upcoming season. According to Morfydd Clark, Galadriel will be "trying to see the light through the darkness." Clark told Deadline:
"She's about to have a life-changing thing happen to her. She's about to become acquainted with Nenya, her ring. It's really exciting to see how the magic creeps in. When we finished Season 1, the rings were being made and we knew it was going to be a huge change for Middle Earth. [Galadriel] is going to be part of that change because she has her own ring."
The lore-inaccurate creation of the three elven rings will doubtless play a major role in the upcoming season. However, these rings were not the only pieces of essential jewelry teased by the cast. Peter Mullan, who played King Durin III, teased:
"There are more rings; the show is called The Rings of Power. Maybe I'll be getting a new necklace, who knows?"
Mullan also revealed that his character's relationship with his son, Prince Durin, "gets very problematic." He went on to elaborate:
"My guy goes through some things that change him. So his son is reacting to a very different father; he's not the father that you see. He's someone else."
Several other cast members also teased the future of the series. However, Ishmael Cruz-Cordova's comments are the most interesting. According to Deadline, Cruz-Cordova's believes that taking on the role of Arondir, the supposed first black elf ever, is a way for him to make the world a better place. After being exposed to alleged racism and hatred for his role in season 1, Cruz-Cordova feels "affirmed" going into season 2, saying:
"I had a lifetime of preparation for this role and I've been fighting for an opportunity like this one for so long. I've been wanting to play an elf for around 20 years, a dream that came with a lot of naysayers along the way. By the time we started shooting, I had already faced a year of backlash: a lot of negativity, death threats, racism, all of that. I knew going in that I would have to be bulletproof to prove to all these people that I belong there. Fast forward to Season 2, the love and support were concrete—I still get emotional thinking about it. The impact that it had was no longer in a vacuum. I had thousands of hands holding me and pushing me. I knew in the abstract what I was doing before but now I know the faces of those I did and still do it for. Now I feel even more galvanized and like I finally have a break from having to constantly prove that I belong. I've always known that I belong and now I feel like I can soar."
From all these comments, it's clear that season 2 of The Rings of Power will be more of the same, with the modern-day social messaging prioritized high above Tolkien or even basically competent storytelling.