The Witcher 3 Next-Gen "Accidentally" Added Realistic Monster Vaginas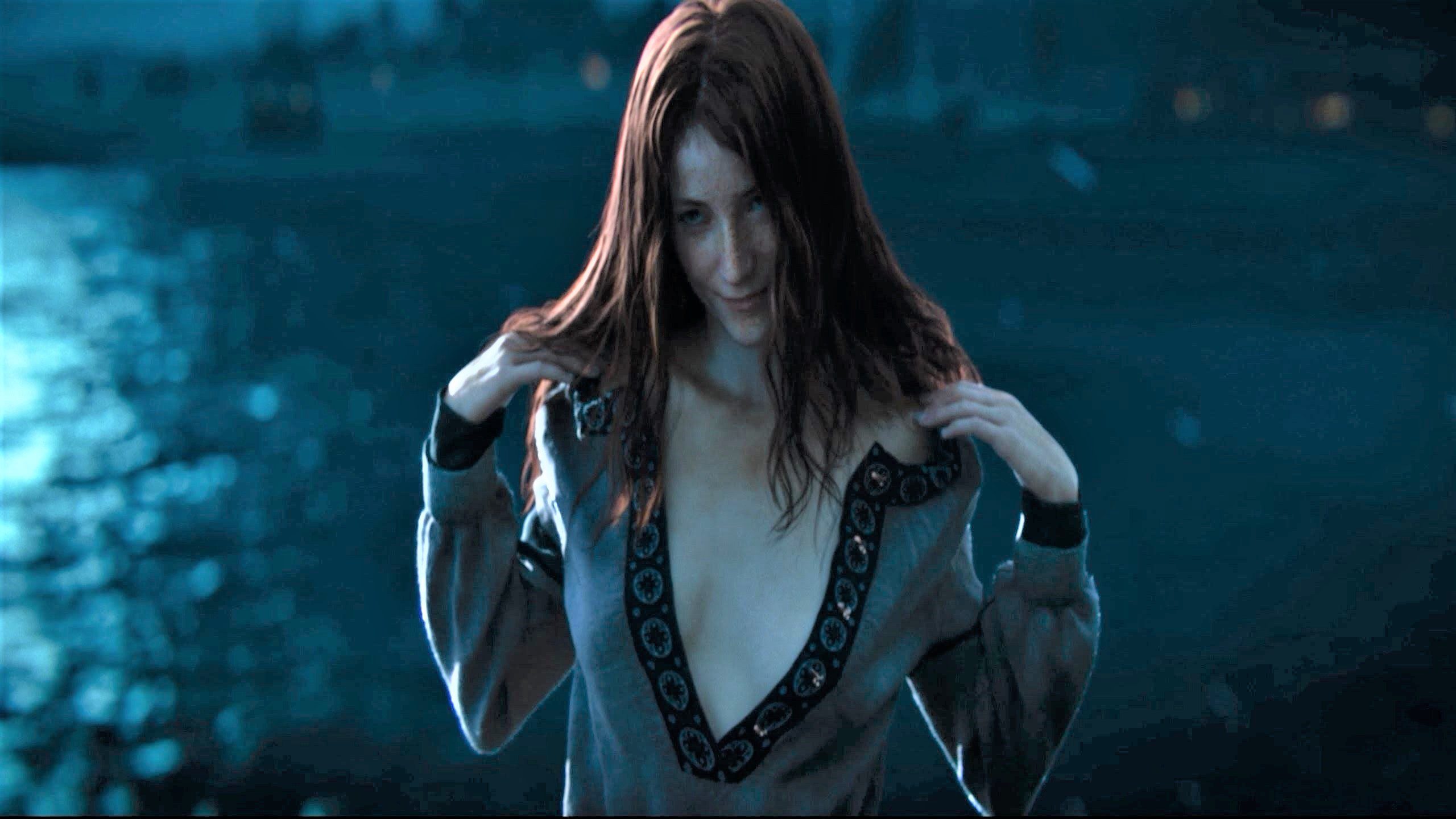 **NSFW**
While CD Projekt Red has delivered several incredibly well-written video games, they are not known as bastions of smooth launches or the creators of well-tested video games. Glitches and bugs are prevalent through nearly every major CD Projekt Red release until patches resolve the numerous issues. The same applies to The Witcher 3: The Wild Hunt's next-gen upgrade. However, the bugs in this upgrade have taken on a unique form. Several eagle-eyed gamers may have noticed that the Bruxa and the Crones of Crookback Bog, in their human forms, have realistic vaginas with landing-strip pubic hair. In the 2015 base game and all subsequent patches, all female full-frontal nudity ­— of which there was a plethora — came in the form of Barbie-like smoothness, revealing nothing realistic or accurate. Allegedly, during the development of the community mod platform built into this next-gen upgrade, several community mods were accidentally applied to the new base version of the game, including one of the numerous popular nudity mods available on Nexus. These NSFW images were first shared on Reddit as news of the phenomena spread.
Kotaku, who first broke this story, reached out to CD Projekt Red for clarification and reportedly received a response from them. They claim that the nudity will be removed in an upcoming patch, "as these textures were not meant to be present in the release version of the game." Whether or not this claim is accurate, as it's unlikely that such a specific mistake would have been made, gamers will lose out on these monster vaginas very soon. So, if anyone wants to verify this phenomenon and experience it for themselves, they best get to it and hunt down some of that Bruxa fanny.
The humorous part of Kotaku's report is their annoyance that this supposed error came with exclusively female nudity and no male nudity, citing this as sexist, ignoring the fact that many of the mods available on Nexus also add in male full-frontal nudity. According to them, these female nudity mods cropped up "because men exist and the internet is unhinged." This Kotaku writer is also upset that the vaginas included are perfectly groomed and as appealing as monster vaginas can be, claiming that this is "not the best representation of vaginas that we could have gotten," which sounds very similar to body positivity talking points. The author of this article even clarified that she would be "even less bothered by it if the game included some juicy dude nudity, too." This article's claims of sexism seem to doggedly ignore the fact that gamers, male or female, most likely have no interest in seeing the monstresses of The Witcher baring their fine China to the world. Of course, Kotaku had to make a political and sexist narrative around this rather humorous error. Even in reporting something so weird and hilarious as accidental vaginas in a video game, they still have to come off like clowns.