Television
Tommy Wiseau Stars in Animated Sci-Fi Comedy Pilot Spaceworld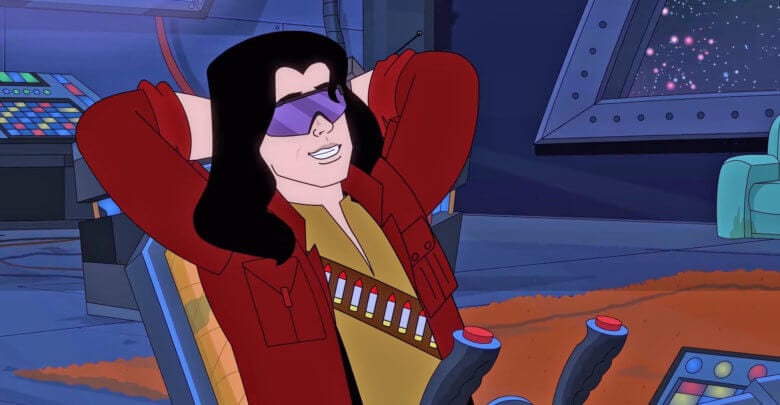 Tommy Wiseau is going from The Room to a Star Wars parody. The infamous writer/director stars in Octopie Studios' animated pilot Spaceworld as the bounty hunter named TX who, of course, has a mysterious past that he will surely be trying to uncover with every episode. Tagging along for the ride is a myriad of alien creatures he's picked up along the way. Check out the Spaceworld pilot below:
The Spaceworld pilot opens as TX and his team are going after his arch enemy, the villainous Drogel, played by Greg Sestero, who has apparently been fighting TX and his crew every single day. TX shoots him down and – much to the chagrin of Computer Person, who says that the planet is unstable – follows him down to the planet in the hopes of continuing his quest. They land on the planet, which goes unnamed throughout the five-minute pilot, and TX faces off with Drogel, firing blasts from his hands (which he refers to as the "goop ray") and using laser darts. When he keeps missing Drogel, one of his crew gets fed up with the "conflict" and steps in, throwing a tree at the villain and subsequently gets trapped under a rock, the result of the planet's instability. TX  vows that they will become friends and that he will eventually teach him how to use the goop ray. After explaining that this week's lesson was that the world is half bad and half good, he sits behind the controls and tells his crew that they are headed… somewhere.
Spaceworld is a show I never knew I needed. Much like The Room, this pilot is a beautiful mess. This is exactly the type of show that would be great on Adult Swim, so maybe Octopie should consider pitching it to them. I really hope Spaceworld continues for many misadventures to come.
Does the Spaceworld pilot intrigue you, or is this animated space adventure tearing you apart? Let us know in the comments!