UFC's Sean O'Malley Blasts Trans MMA Fighter Alana McLaughlin
Rising star in the UFC's bantamweight division "Sugar" Sean O'Malley is not excited about the prospect of men beating women in MMA.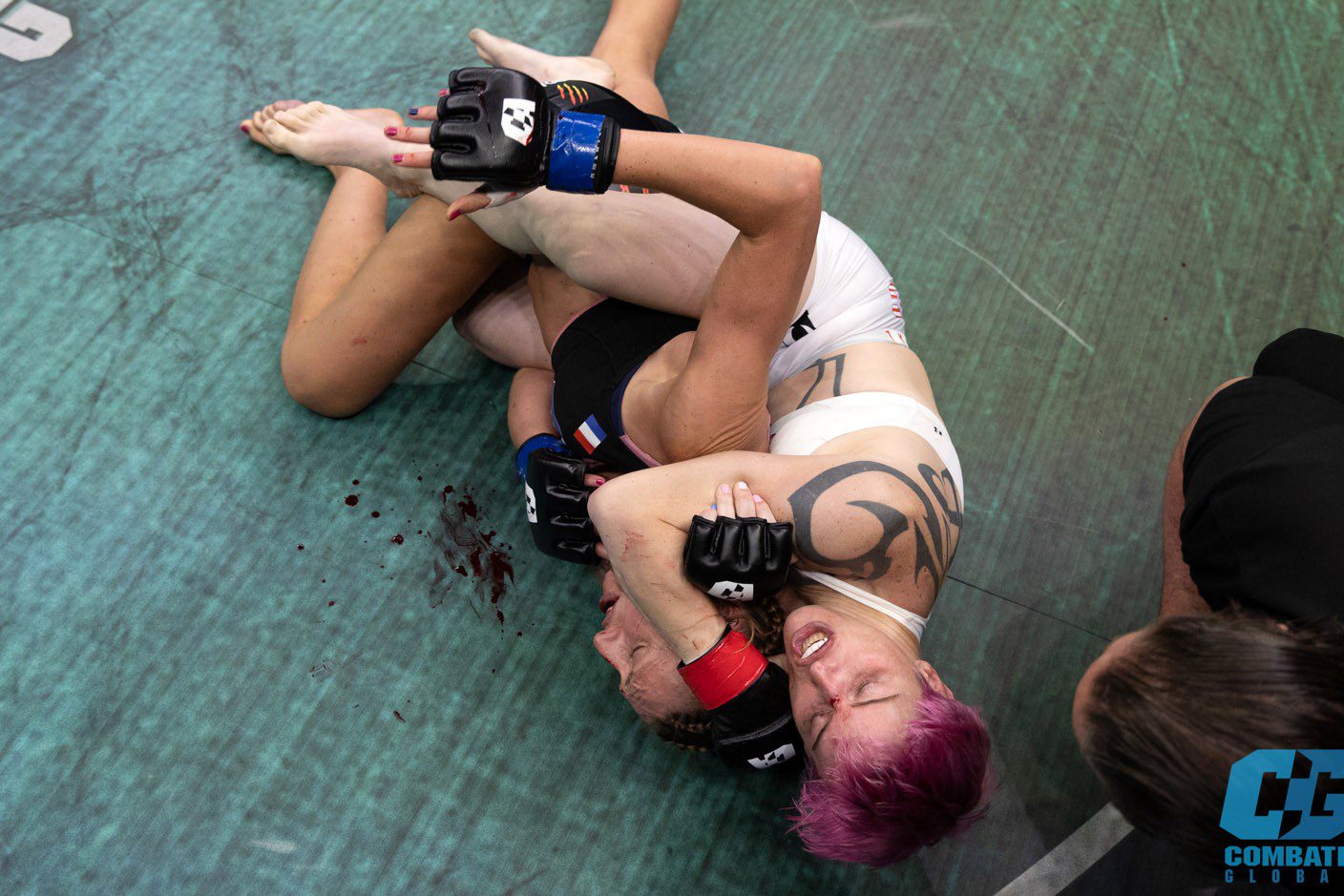 September 10th's victory by Alana McLaughlin (a male to female trans fighter) over Celine Provost for Combate Global marked the first time a trans fighter had competed since "trailblazer" Fallon Fox knocked out a real woman in 2014. Fox, now retired, notably made headlines after choking out Allanna Jones in 2013 and then revealing that she was indeed born a man. Hilariously enough, Jones made her walk to the slaughter/cage to Aerosmith's classic "Dude (Looks Like A Lady)" on the night. Fallon Fox caught the attention of many active fighters at the time, such as Ronda Rousey and Matt Mitrione, decrying Fox for having an unfair advantage of, you know, testosterone coursing through her body and the bone density afforded to her up until 2006 when she underwent gender reassignment surgery. As well, Fox broke the skull of her final opponent, Tamikka Brents, at the CCCW (Capital City Cage Wars) event where Tamikka would knock Fallon out in what would be her retirement fight.
McCullough, 38, began her transition in 2010 as a 28-year-old, after leaving the United States Army; being a part of the Special Forces no less (at least McCullough had the decency to give her opponent a heads up about being at a significant disadvantage, unlike Fox's first two victims). McLaughlin submitted Provost 3:32 into the second round. She hopes to be a pioneer in transgender sports because there are a lot of men who are not quite good enough to win against their peers and hope that domestic violence can be played out on film for profit. But realistically, it's about "Stopping Trans Genocide," which was emblazoned on her T-Shirt, post choking out a woman. Stunning and Brave.
Sean O'Malley (14-1 record, 9 KO's, 1 submission) broke into the UFC care of "Dana White's Contender Series" second event. "I don't think that's OK," remarked O'Malley on this episode of his podcast. "I just don't think that's OK, in just competing in sports, I mean, especially mixed [martial arts]. It's like she had testosterone for, who knows, 20 to 30 years of her life, and now I'm a girl. You could tell that's a dude. A jacked girl. I mean, look at those arms," said O'Malley because he has functioning eyes.
Apparently, the life of a female is coming easy to McLaughlin, as she has taken to social media to play the victim. "Good morning, friends, supporters and others! I'm getting a lot of variations of the same nasty messages calling me a cheater like I didn't just get beat on for a round and a half," McLaughlin's unknowing self-own caption read of the picture above.
It doesn't matter how you live your life, but there are certain biological truths. Men are structurally stronger, faster, and more athletically gifted than women. In general, between two similarly trained participants in any athletic event, one male, one female, the man will win. Testosterone, the male hormone, gives the inside track on muscular development and retention. Structurally denser bones and stronger connective tissue is an undeniable fact, not to mention hip location and positioning that allows for a man's gait to be physiologically advantageous over the wider position of a woman's hips.
There is no getting around biology and physiology unless you completely disregard it as a method of the "patriarchy" or some other braindead explanation. O'Malley is spot-on; this is not OK, and this is not a "girl" – that's a dude. If anyone is dumb enough to sign up for that insanity, go for it. If you want to crush cans in the name of "progress," have a blast. Just don't think anyone will take your accomplishments seriously because, at the end of the day, you are a self-professed 5'7" manlet with an 8.5 women's shoe. Sucks to suck.