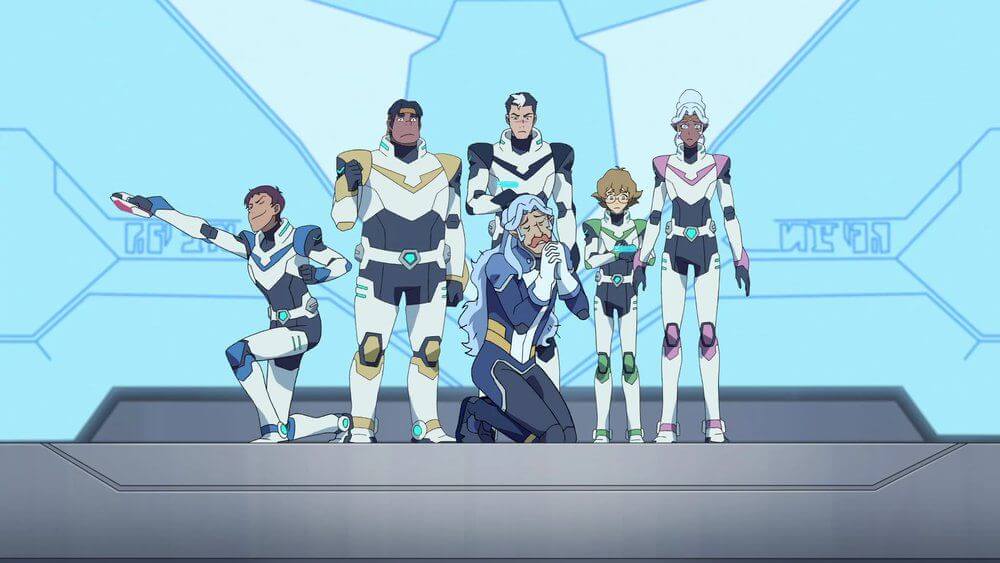 With Seasons 3 and 4 of Voltron coming out in the same year, and with Season 3 improving a lot upon Season 2's mistakes and clocking in at only seven episodes, excited fans were left wondering how a Season 4 could beat previous releases with only six episodes. Fortunately, Season 4 did exactly that, succeeding on all levels. An abbreviated season meant more attention must have been spent in development on tightening up story elements. Everything was accomplished beautifully, ranging from humor to battle scenes to emotional scenes that truly moved you as the viewer. The alliance between our heroes grew even stronger and roles continued to evolve throughout the episodes. This season demonstrates why Voltron: Legendary Defender is the strongest animated series Netflix has put out to date.
As a bit of background, ever since Season 3 of Voltron: Legendary Defender's premiere, I have been waiting for the second half of Season 3 (or as Netflix calls it, Season 4) to release. Many questions still remain that need to be answered, and many opportunities exist for future doors to be opened on a story-telling level. This past October at New York Comic Con 2017, I attended the panel for Voltron. What I was shocked to see at this panel was a completely packed room without a single empty seat. I was impressed and very glad to see that there was an audience out there for this amazing show, especially since Netflix does not publicize numbers on who watches what on their streaming service.
At this panel, the creator and showrunner of the series were joined by three of the voice actors (Josh Keaton as Shiro, A.J LoCascio as Prince Lotor, and Kimberly Brooks as Allura). These cast members gave us a glimpse of what was still to come on this new "season" and the journey their characters will be going through. We also got short clips showing Pidge continuing her own side missions of finding her brother Matt and the leadership role changing between Keith and Shiro, with Keith not quite comfortable with the Black Lion choosing him as the new paladin, a story thread begun in Season 3. From what the attending audience saw in sneak peaks and through the new information is given of what is still to come, we all were left very excited for the new season.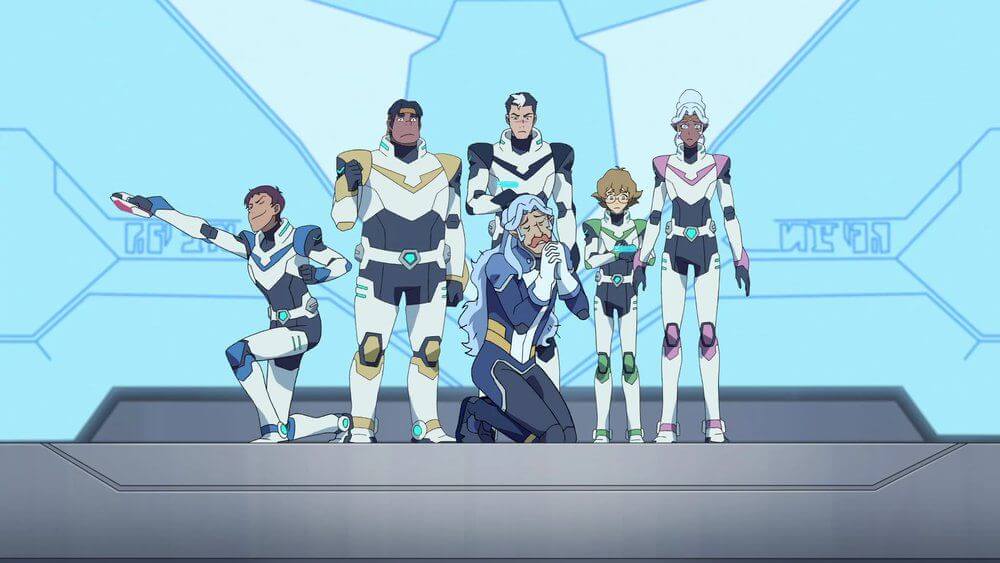 Season 4 picks up right after Season 3 ends. Last season's ending did not necessarily indicate where the show was about to go. Team Voltron was trying to build their intergalactic rebel fighters against the Galra Empire on the other side of the galaxy. Emperor Zarkon (voiced by Neil Kaplan) woke up from his coma, and the Witch Haggars (voiced by Cree Summer) continued their path to destroy Voltron and obtained the power they had lost in the meantime. Lotor (the son of Zarkon and the Witch Haggars) took control while his father was asleep, and, of course, he has been doing his own side business while hiding it from the Empire. In Season 4, Lotor continues his project, but Zarkon begins to grow suspicious of what might be going on in the shadows. That is the battle of leadership in the Galra Empire (or, at least that is what we are led to believe).
In the beginning of season 4, Keith continues his struggle on accepting himself as the new leader of Voltron and the new paladin of the Black Lion. In spite of how unworthy he sees himself as in this new role and his hot-headed temperament and tendency to jump into things without a plan, the Black Lion ultimately is the final authority on who its new pilot will be. The biggest change in the team starts right off the bat, in the first episode "Code of Honor." Team Voltron is split in two, one focusing on the fight against the Galra Empire and defending those under the control of the Galra, while the other goes off to rally more troops in support of the cause of their intergalactic rebel fighters. Keith, understandably, isn't too thrilled by doing the shows and pep rallies to gather more troops; instead, he leaves his team behind while he is on a side mission gathering more information on the Galra and Prince Lotor. Due to his absence, Voltron cannot form since he is the new Paladin. Shiro is forced to step in and the Black Lion grants him back his leadership role.
The heart of this season centered around Pidge (voiced by Bex Taylor-Klaus) and her quest to find her lost brother Matt. Since Season 1, the story of Pidge has been told bits and pieces throughout the season, showing clues of how she would eventually find Matt. Finally, that storyline is allowed to unfold and we find out the results of all the information she has gathered regarding her brother Matt and her father Sam. Pidge follows the evidence, clue by clue, leading her from planet to planet, growing ever closer to her brother due to a transmission signal. This signal leads her to a graveyard planet where a clue left by Matt for Pidge leads her to his location in an underground moon facility. At long last, for the fans and for the Holts, a satisfying payoff is granted.
The culminating two-part finale episode gives all the thrills and cliffhangers fans desire and teams up Voltron with the fighters they have been seeking after all season. Moving into Season 5, no one really knows what to expect.Will there be a new team leading into season 5? Are our heroes only just playing into Lotor's plan? Rumors are circulating that Netflix plans to run the series with 78 episodes, meaning we are only at the halfway mark. There is no telling what direction the streaming giant might take. Really, given the scope of the Voltron mythos, anything is possible. In the end, Season 4 was far beyond expectations. Doing these small arcs of six to seven small episodes per seasons might not seem like much, but somehow the crew behind the show makes it happen. Voltron: Legendary Defender Season 4 is excellent and an enjoyable show for everyone.