Weird Al Biopic Gets a Poster and Release Date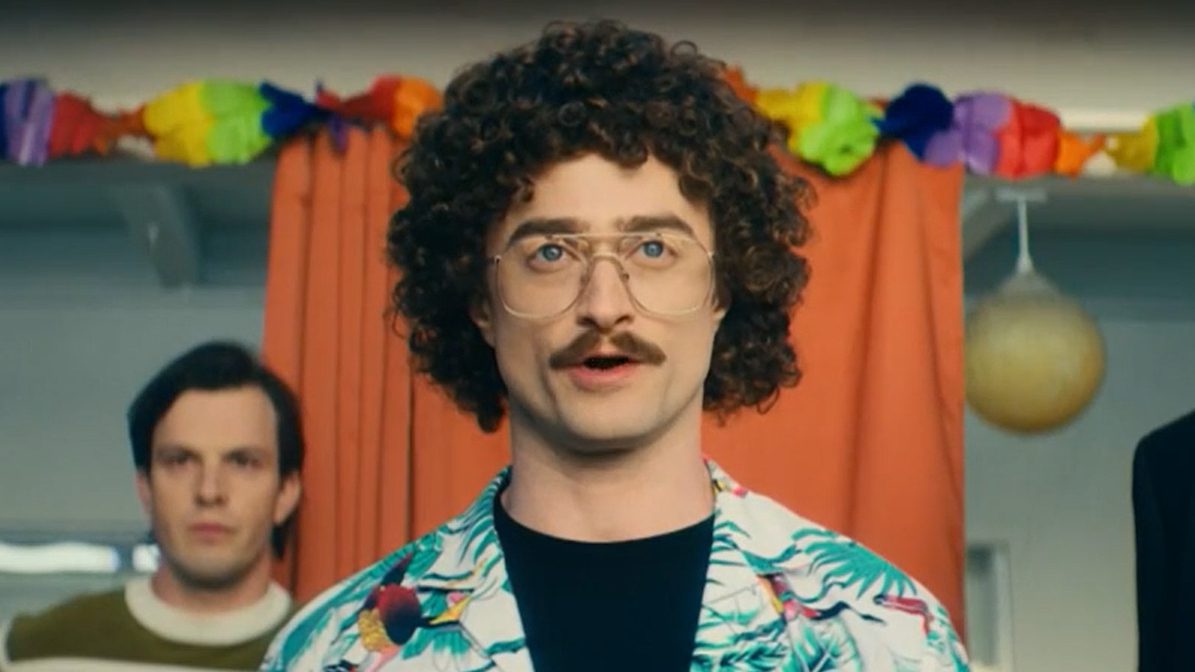 Roku has unveiled a poster and release date for their Weird Al biopic, Weird: The Al Yankovic Story. The movie will be a Roku exclusive and is now set to premiere on November 4th. The film stars Daniel Radcliffe (Harry Potter, Swiss Army Man) as Weird Al, Evan Rachel Wood, Rainn Wilson, Julianne Nicholson, and more. Yankovic wrote the script along with Eric Appel. Check out the poster and the previously-released trailer here:
I was initially shocked by this casting; I like Daniel Radcliffe fine, but I never imagined him playing Weird Al. However, I've been impressed with his choice of roles after his early stardom with Harry Potter. He finds unique work, refusing to be type-cast as the starry-eyed hero. Seeing him dressed as Weird Al finally made me see why he was cast, and I think he'll do a good job. Harry Potter was always the least interesting character in his own story; as such, the role didn't require much in the way of acting. But Radcliffe was amazing as Alan Ginsberg in Kill Your Darlings. I look forward to seeing this movie, and it's pretty cool that it'll be free on Roku TV. 
Are you looking forward to Weird: The Al Yankovic Story? Let us know in the comments!