Which DC Movies are Safe?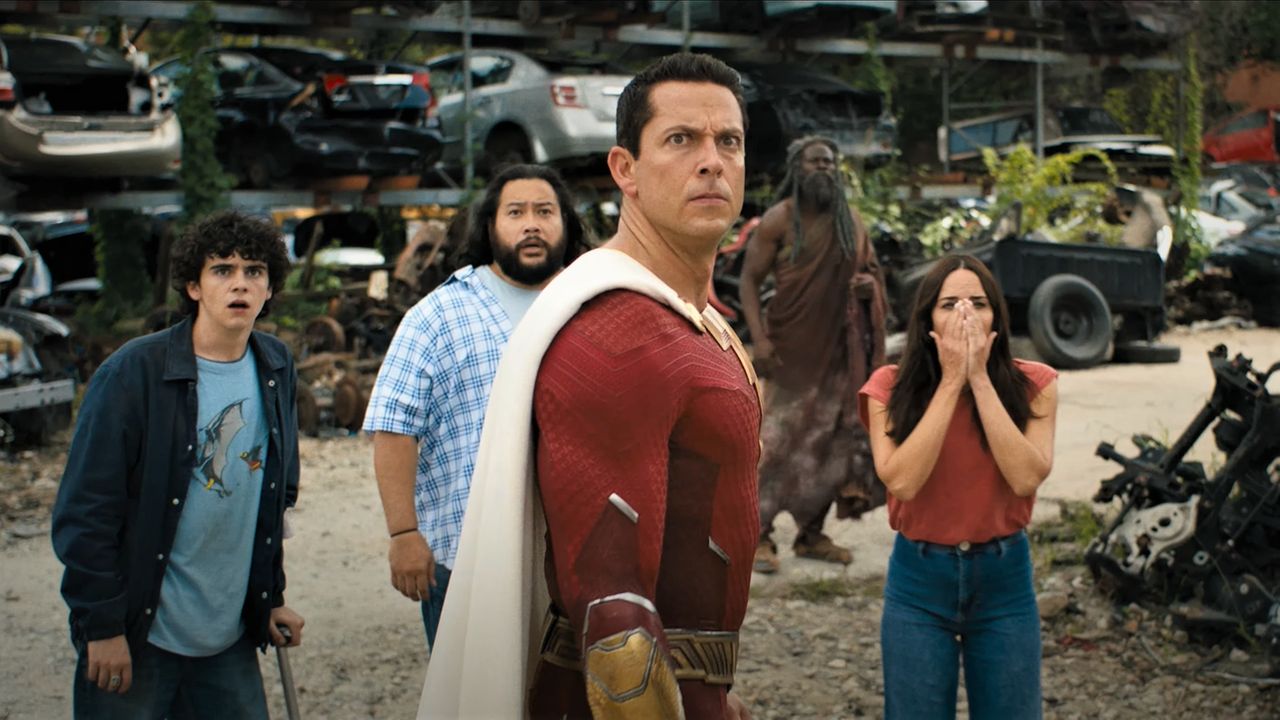 David Zaslav's DC shake-up is catching those working on the films off-guard. After shelving Batgirl and Supergirl (the latter hasn't been officially announced yet, but it's most likely gone), The Hollywood Reporter's insiders tell them that there is an unease among those in the DC film division as they all await the next drop of the axe, wondering if their production will catch the blade. Walter Hamada, the president of DC Films, almost left when Zaslav and his team canceled Batgirl without consulting him, although he was convinced to stay at least until Black Adam is released on October 21, 2022.
THR has learned through its sources that Hamada had some big plans for the DCEU, including a film version of the classic DC comic book crossover "Crisis on Infinite Earths," which the CW's Arrowverse attempted and completely bungled a little over two years ago. In addition to Batgirl and Supergirl, Hamada was also overseeing the (presumably) alternate-universe "Black Superman" movie from producer JJ Abrams and writer Ta-Nehisi Coates and films featuring the Green Lantern Corps and Static Shock. Progress on those movies is said to have "slowed," and no directors have been attached yet.
On the other hand, those involved with some DC film and TV projects have been assured that they're good to go. Peacemaker, the HBO Max series from James Gunn, will have a second season. Joker: Folie à Deux is also safely on track, which is almost a given considering its predecessor's massive and unexpected success in 2019. And Blue Beetle is also moving forward with a planned release in August of 2023. These are in addition to the movies Zaslav specifically said Warner Bros. Discovery is committed to releasing, even if they need some (or, in the case of the one starring the alleged deranged lunatic, maybe a lot of) tinkering beforehand: The Flash, Shazam! Fury of the Gods, Aquaman and the Lost Kingdom, and Black Adam.
I think it's likely that all those stalled projects THR mentions in conjunction with Walter Hamada will be scrapped. They don't sound like big moneymakers, and getting the DC movies – and Warner Bros. as a whole – into the black is what Zaslav appears to be focused on right now. (I don't think Hamada will stick around long either, one way or another.) Would a Green Lantern Corps movie work if the general audience is only familiar with Green Lantern from a mostly disliked movie from eleven years ago and an Easter egg in Justice League (which also isn't exactly beloved)? I imagine they'll want to make a more basic Green Lantern movie first, get people on board with the character, and then maybe come back to a film about the Corps. Same with adapting "Crisis on Infinite Earths" – build to it properly rather than just throwing it out there as one of a series of confusingly-connected movies. That they're keeping Blue Beetle suggests that they either like what they see or think they can make it better; it kind of pokes some holes in that Latina Batgirl complaint, doesn't it? (Also, THR makes the same argument Kevin Smith did a few days ago about the "optics" of canceling Batgirl because it stars a Latina actress, despite Blue Beetle going forward with Mexican-Cuban-Ecuadorian-American actor Xolo Maridueña in the lead role. I'll bet David Zaslav is a Cobra Kai fan.)
Some of the safe projects are givens. Joker was way too big a hit for them not to want to capitalize on it, and Shazam! was very well-liked too. Aquaman was a big moneymaker, and Black Adam had tons of hype before it was even announced, plus it stars the Rock. Peacemaker also seems to be doing well on HBO Max, and its survival indicates that, while Zaslav wants to focus on theatrical movies when it comes to DC, he's not opposed to a TV series if it makes financial sense. (It could also be that he wants to keep James Gunn happy and in-house, or maybe a little of both.) I'm not sure how all of this will turn out, but it's a fascinating story to watch evolve, and it's got me more excited for DC on film than I've been in a while.
Are you glad any of these movies are being – or are likely being – canceled? Would you save some of them if you could, or cancel any of the safe ones? How glued to his phone do you think Henry Cavill is right now? Let us know in the comments, and stick around Geeks + Gamers for more from DC's ever-shuffling deck!