Why I'm Excited: Gotham Season 5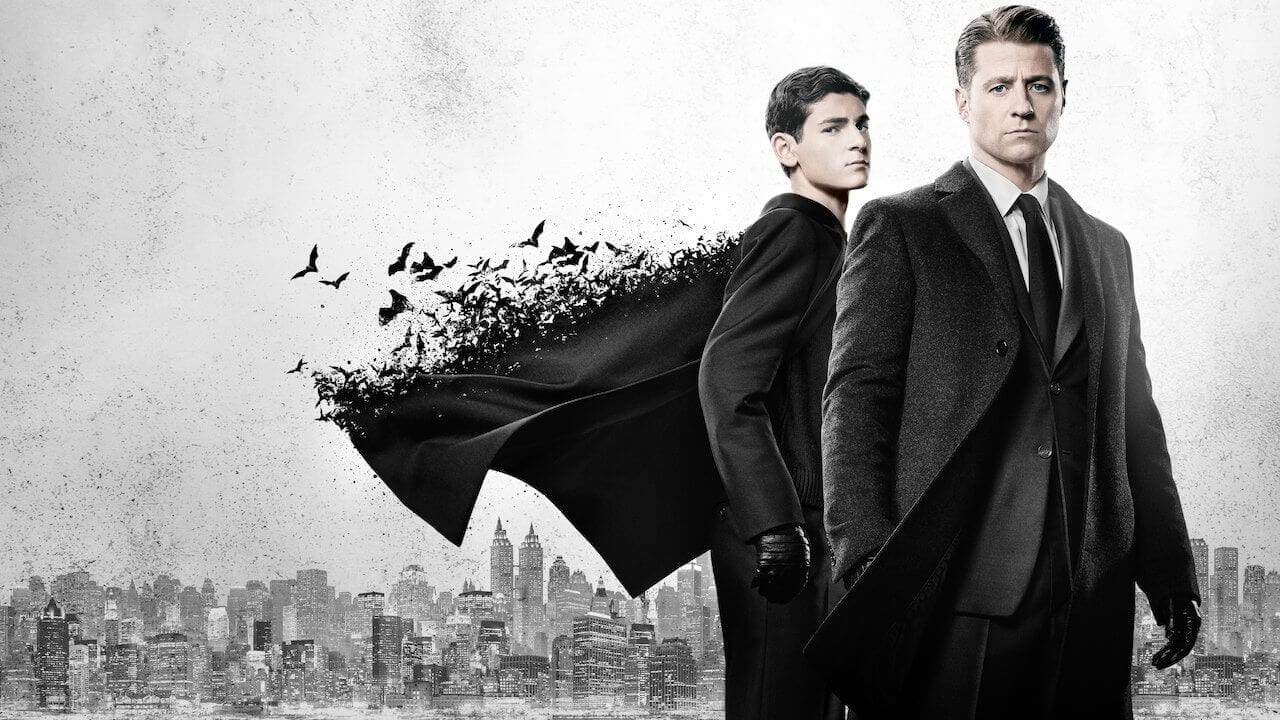 Ever since Batman: The Animated Series I've been fascinated with Batman on TV. Yes, the 60s TV show was its own kind of awesome, but it was the animated show that really lit the fires of my imagination. So when I first saw the headline that Fox was developing a Batman TV, show my mind began exploding with possibilities. Would it be based on the underrated Gotham Central comic book series? Would Barbara show up? Heck, what about the Dark Knight himself appearing? What I did not expect was a show focused on a young Jim Gordon, sans the mustache. While the latter may seem blasphemous to some, I felt there was a real opportunity in Gotham for a fresh take on the Batman mythos. Kevin Reilly, a longtime Fox executive, once described the show as an operatic soap that would delineate the origin stories of several classic villains. He also stated that, at least initially, they were only planning on ordering sixteen episodes for the first season of Gotham, but that they could order more in future seasons. Not only did I love the take they were going with, but I also loved the idea that they weren't going to overdo it in terms of season length.
Granted, that ended up not being the case, but I was fine with it either way, as that would give us more time with not only the characters, but also the world they were building. Several interviews talked about the timeless feel of the show, and while this might be an easy way to bring things back around to Batman: The Animated Series, when viewing Gotham, the show I was most reminded of was The Cape, a short-lived superhero show that aired on NBC that was presented as a throwback to the 1930s superhero style and tone – style and tone that Gotham seemed to be embracing. Additionally, the overall conceit of the show seemed to have shifted, as series creator Bruno Heller (best known for The Mentalist) once said, what if Jim Gordon was the detective who was investigating the murder of Bruce Wayne's parents? The show would now be about equal parts Bruce and Jim. I wasn't sure how to feel about the former. Several years ago, there had been a show in development at WB called Bruce Wayne about Bruce's early days before he became Batman. Subsequently, that show morphed into the now classic Superman show Smallville. I was lucky enough to find a copy of the Bruce Wayne script, so I wasn't all that surprised to find some similarities between the two – Jim's investigation of the Waynes' murders, Bruce's investigation of Wayne Corp – so needless to say I was excited to finally see some of these stories come to the screen.
When it came to the idea of a young Jim Gordon, however, I did not have any reservations whatsoever. Over the years, we've had many different interpretations of the character, but the idea of a Gordon at the beginning of his career was something we had never seen before, and getting Ben McKenzie, who had just come off a role on Southland, was a stroke of genius (though I do worry about McKenzie being typecast as a cop, but I digress). McKenzie plays the role with a conviction we have come to expect from Gordon's past, only this time we have, for the first time in live-action, a Bullock. Bullock is played by Donal Logue, initially rumored for the Gordon role, who is constantly trying to keep Gordon's do-gooding in check, lest he upset people like Fish Mooney, played by Jada Pinkett Smith, and Oswald Cobblepot AKA the Penguin, played by Robin Lord Taylor. All the while, Gordon continues his investigation of the Wayne murders, only for Bruce to take up the charge, which ultimately sets him on the path toward becoming Batman.
Through countless battles with the rogues gallery, including Barbara Kean's transformation into a villain – something that sets it apart from other screen adaptions of the Batman mythos – and forcing Gordon to the edge of purity more than once, Gordon learns that being a hero to the people of Gotham is the most important thing he could do. Despite the Riddler, played by Cory Michael Smith, framing him for the murder of James Frain's Galavant, Gordon couldn't be broken. Even Sofia Falcone's manipulations weren't enough to destroy Gordon's morality. Yes, he may have given her a little too much leeway, but he learned from those mistakes and came out of the situation a better cop. One of the greatest things about Gotham is that it truly shows Gordon as a man with flaws rather than just the righteous commissioner. He's had to go down a few wrong paths, like the aforementioned Sofia Falcone conundrum, to become the symbol of morality Gotham needs.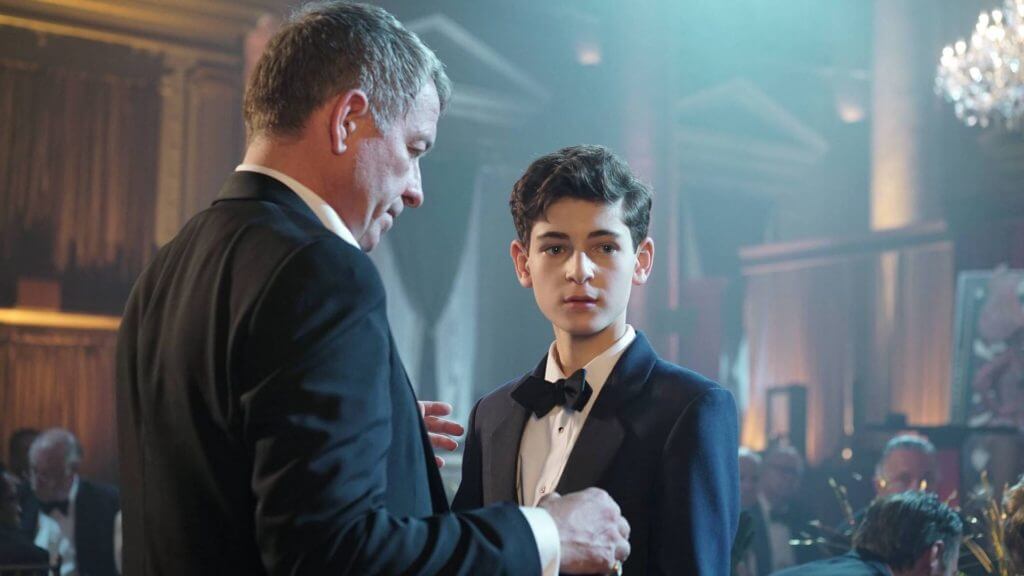 Bruce learns what it means to do the right thing and what justice really means by watching Gordon, even though the ways he achieves that justice may look a bit different than the path Gordon would have desired for him. Both Gordon and Sean Pertwee's Alfred try to protect him, but ultimately Bruce needs to take action against the criminals of the city, regardless of the approval of his mentors. After last season's battle with Ra's al Ghul, portrayed by Deep Space Nine's Alexander Siddig in what is probably the best performance of the character since Liam Neeson's in Batman Begins, the groundwork seemed to be set for Bruce's final transformation into Batman, as well as Gordon's transition to the noted hero cop everyone knows him to be from previous incarnations of the iconic character.
Season 5 of Gotham is going to be a fantastic capstone to a bold take on the Batman mythology. With various interpretations of the Batman villains as a vehicle, we got to see a Gordon broken down to his essence, delineating how he became the true north for all of Gotham City. I can't wait to see the culmination of Bruce and Jim's journey.