Why I'm Excited: Hobbs & Shaw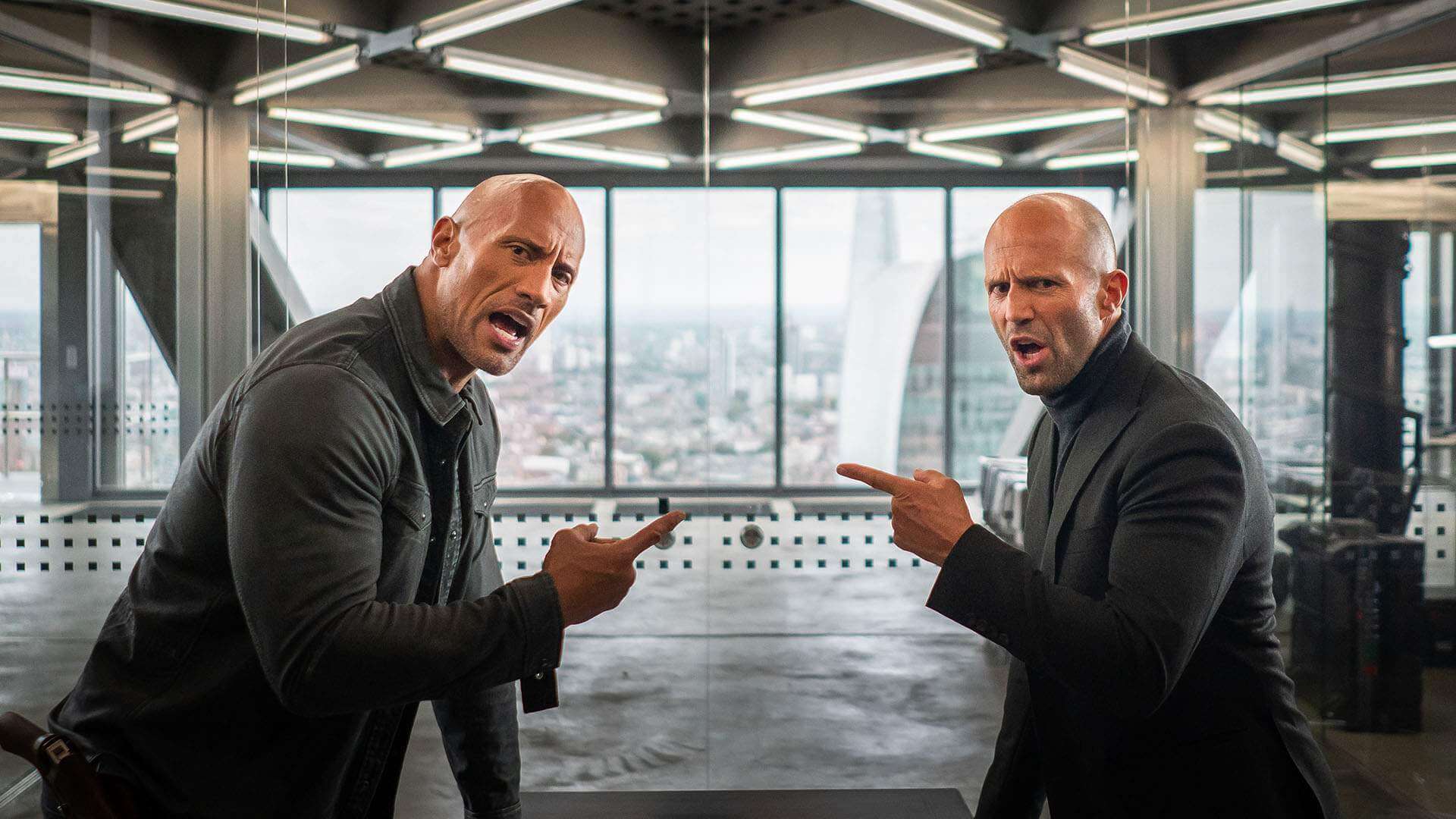 In the summer of 2006, my camp decided that, due to the heat, we were going to the movies instead of the pool. Usually, I'd take a movie any day of the week, but when they told us it was The Fast and the Furious: Tokyo Drift, I wasn't too happy. Oh sure, I knew of the Fast and Furious franchise, but I'd never sat down to watch any of them, and if I watched this one first, I thought I would be confused. Granted, the fact that it took place in Tokyo certainly caught my eye, given my affinity for all things Dragon Ball Z, so at least the locale would fun to watch. Right from the opening credits, I was transported. The cars, the crime, the camaraderie – I loved all of it. The Vin Diesel cameo at the end sealed it; I had to go back and see what all the hype was about. I probably watched those first two movies a million times, especially the second one, pretty much because I was obsessed with Florida at the time. I would constantly look online hoping that I would see news of a fourth, but after listening to the commentary on Tokyo Drift, I didn't have much hope for another installment, as the director stated his main reason for wanting the cameo was to bring the franchise full circle.
Then came word that a fourth installment would release in 2009. To this day, I still think it had the greatest tag line ever, perfectly summing up the movie: "New model, original parts." The film performed well and triggered the green light for a fifth installment, which would introduce a federal agent role initially envisioned for Tommy Lee Jones. But, as the producers of the franchise soon learned, you don't underestimate the people's champion. Critics cited Dwayne Johnson's Luke Hobbs as a breath of fresh air, and there was immediately talk of a spinoff with the character. However, those plans kept getting pushed back, with Hobbs showing up in each successive Fast and Furious film. Despite this delay, and numerous other projects on his plate (most notably the Jumanji franchise and the upcoming Robert Ludlum adaption The Janson Directive, for which he has transitioned to a producer), Johnson kept talking up the Hobbs spinoff and how important it was to build out the Fast franchise. I appreciated his loyalty and respect to the saga, and his devotion only made me more excited for the film. When the seventh installment introduced his daughter, it looked as though the spinoff was finally about to take shape. Having a family of his own gave Hobbs an emotional anchor, which would help get the audience more invested in the character. However there was one key, yet controversial, element to put into place.
Jason Statham was rumored to be joining the franchise for a long time. This was a rumor I could get onboard with, having been a fan of his since the Transporter films. It seemed every few years since that first film, he would transition to a different franchise, with the Crank series (2006-2009), The Expendables, and even the Mechanic series (a third installment in that franchise is currently in development). To see him come to Fast and Furious was just awesome. Initially, he was rumored to have taken a part in Fast & Furious 6 and Furious 7, though it was reported that he had turned down the offer. That turned out not to be entirely true, as he had shown up in a cameo as Deckard Shaw at the end of Fast & Furious 6, serving to somewhat retcon Han's death in Tokyo Drift as revenge for defeating Fast & Furious 6 baddie Owen Shaw, his brother. It was Statham's return in The Fate of the Furious that solidified the idea of the spinoff. Johnson recently spoke about the strange chemistry they had on set, and how he had hoped to transition that into the spinoff with franchise writer Chris Morgan and John Wick's David Leitch at the helm.
I know what I'm about to write may be considered blasphemous by some, but I was really surprised that Chris Morgan was going to be heavily involved in the scripting of the spinoff. Yes, he created the characters, but I didn't see how he would be involved in both, especially when there were still two more films to go in the mother ship series. As it turned out, he would not do both, handing writing duties of Fast 9 over to Dan Casey. Then there's director David Leitch. Having watched and enjoyed his recent solo efforts, Deadpool 2 and Atomic Blonde, I was happy that he would get the opportunity to put his stamp on a new leg of the iconic street racing/heist franchise. Adding to the proceedings is Idris Elba as the villain and Mission: Impossible – Fallout breakout actress Vanessa Kirby playing Shaw's sister – who, judging from some of Johnson's posts on social media, sounds as though she's going to be romantically involved with Hobbs, something about which her brother is not thrilled. There isn't much known about Elba's antagonist, but frankly, they had me at Idris Elba, and with any luck, they'll give him his own spinoff as well. After all, it's not like he's going to play a certain secret agent anytime soon. *sigh* My only gripe about the film is the new official title, Fast & Furious Presents: Hobbs & Shaw. I get wanting to lean into the brand, but Dwayne Johnson has become a brand unto himself. I believe Universal isn't giving the audience enough credit that they would be able to figure out that this is connected to the Fast saga.
Fast & Furious Presents: Hobbs & Shaw has the unique opportunity to bring a new take to a long-running and well-loved franchise. Although I would have rathered they just skipped Fast 8 and gone straight to Hobbs & Shaw, I'm glad that they decided to go this route. Aside from Vin Diesel, there are arguably no two greater action stars of the modern era than Statham and Johnson. With Elba and Kirby along for the ride, this long-awaited spinoff is sure to be worth the hype. I can't wait to see what Leitch and co. bring us when the movie debuts August 2nd.