WNBA's Chicago Sky Championship Parade Has An Appropriate Turnout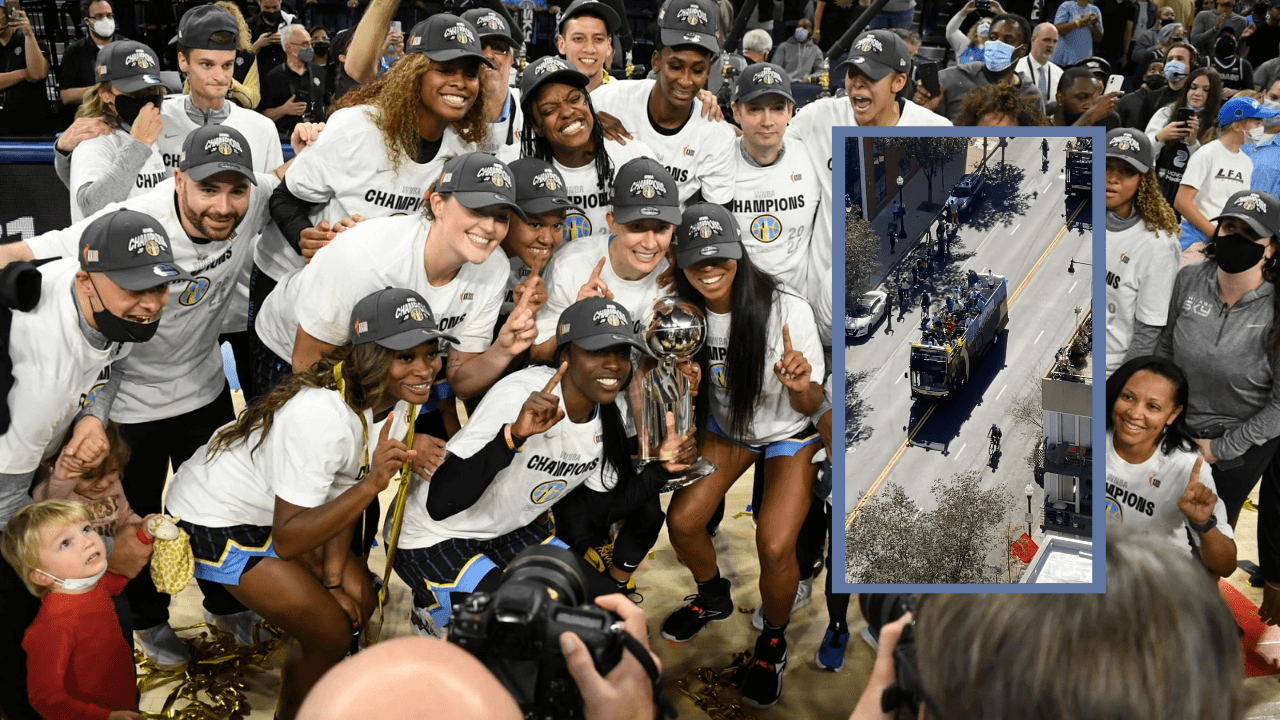 The Chicago Sky claimed their first WNBA championship earlier this week, and they had their big celebratory parade on October 20th. The parade was well attended… by the players.
Normally, you see the streets lined when a championship parade rolls through downtown, but this time, the "fan" turned out to cheer on their favorite layup connoisseurs.
Did they really anticipate thousands of screaming fans? Have they been to any of their games? It doesn't matter, though; at least the "fans" at the championship-clinching game had a wonderful time.
The WNBA has been dying a slow, painful death since the league's inception in 1996. Infamously, during the oddity that was the conclusion of the 2019-2020 season inside the social bubble at the IMG Academy in Bradenton, Florida, the pampered athletes made a bold statement that got the WNBA the most attention it had had since Lisa Leslie became the first lady to dunk in 2002. To protest the American national anthem and stand/kneel/disparage the US in solidarity with the BLM movement, the Seattle Storm and New York Liberty players walked off the court while the anthem was being played. Most wish they did not return, but did anyone really notice?
Looks like the Chicago fans haven't forgotten their sacrifice and are still following suit.