WWE Backlash Results (2023)
WWE Backlash Results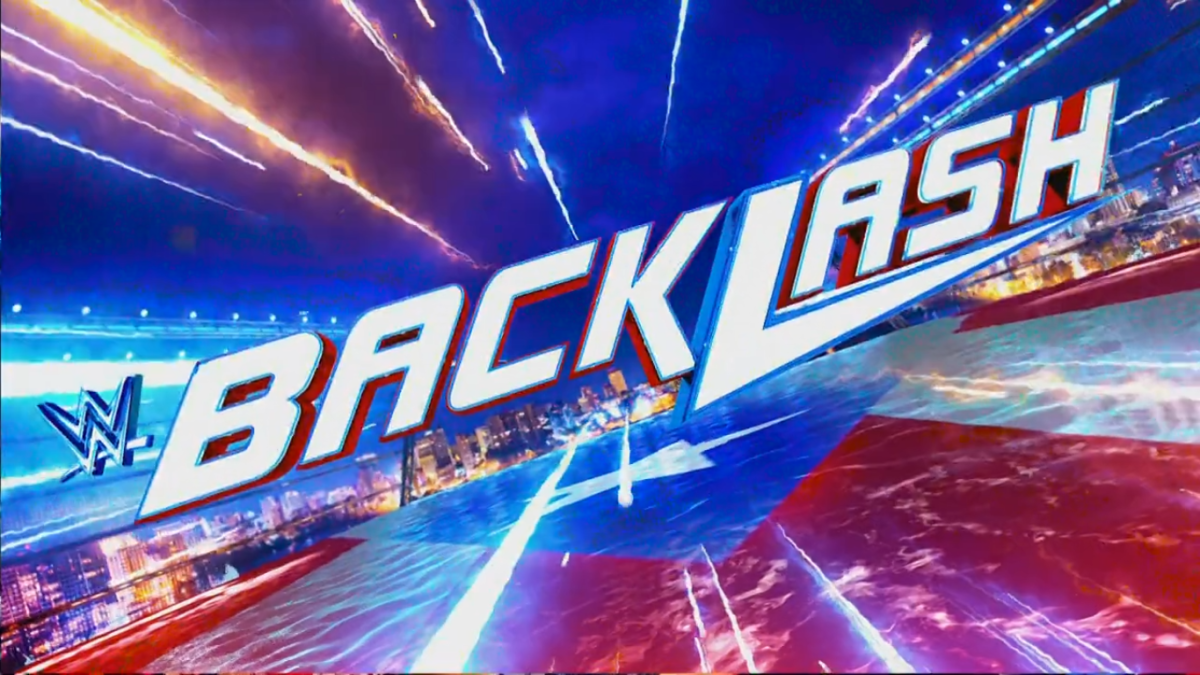 WWE Backlash 2023 results and commentary from Danny Damage!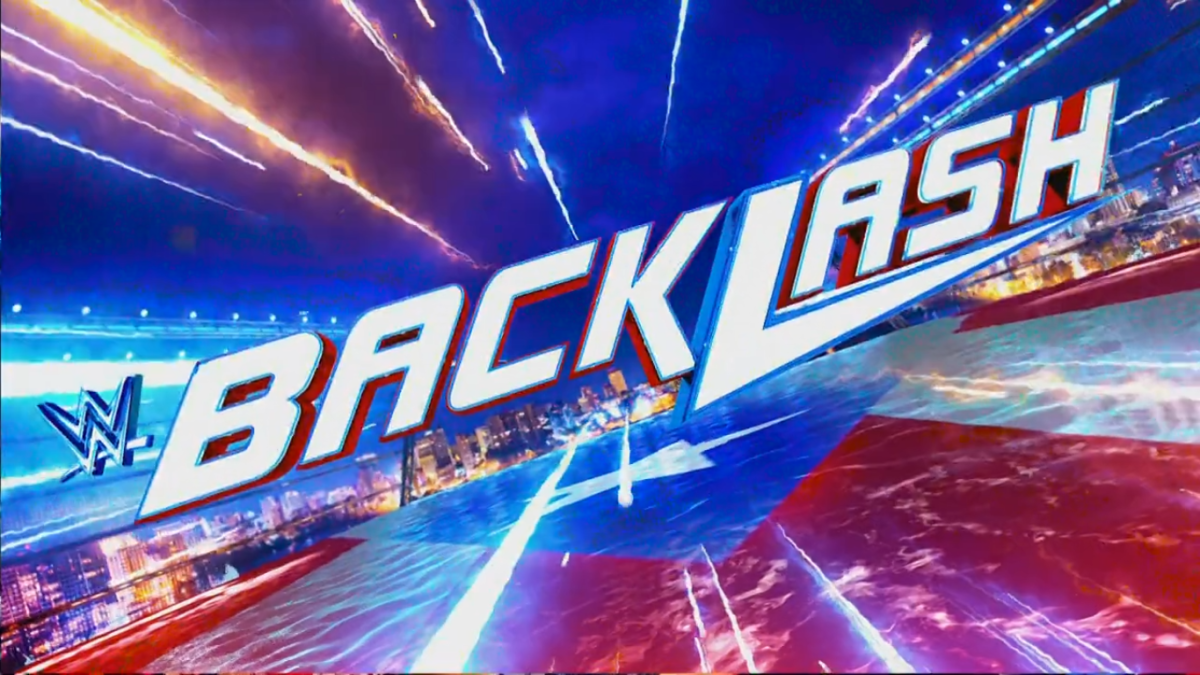 WWE Backlash Results 2023
Lately, Vince McMahon and WWE have been welcoming more and more advertisers to go even deeper than before. Just like when WWE goes to Saudi Arabia, tourism boards are no exception to companies allowed to get their hands on (and in) WWE and all the intellectual property it owns.
On the positive side, the Puerto Rican crowd doesn't get shows of this scale often, so they were evidently appreciative from the get-go.
Bianca Belair vs. IYO SKY (Raw Women's Title)
Winner: Bianca Belair (pinfall)
Surprisingly, the audience was firmly behind IYO SKY from the moment she swaggered down to the ring, and Bianca Belair even got booed a little. Both women adapted and didn't let the unexpected crowd reaction throw them off their game.
As per usual, Belair got to do her John Cena/Cesaro feats of strength spots. However, Belair still can't nail that gorilla press every time. She used to try an unassisted lift to get her opponent in position, but she was often wobbly getting them up there. Now, she's always picking out of the corner, and it's still iffy at times. If she can do all the other strong woman spots with confidence and accuracy, leave her to it. She doesn't need to have this move in her arsenal just because someone else likes the look of it, and her face doesn't beam confidence when she goes for it.
IYO used her strikes and craftiness where possible but was overpowered by the champ more often than not. When Bailey and Dakota Kai ran down to distract Belair, Bayley got caught holding Belair's hair on the apron, and SKY ate a Kiss Of Death after she missed her moonsault.
Seth Rollins vs. Omos
Winner: Seth Rollins (pinfall)
While Rollins was posing and conducting the crowd after the starting bell rang, Omos jumped him and took control. They worked a straightforward big man vs. little man match, with Seth leading the way and Omos moving around like a drunk T-Rex on ice. Okay, that's not entirely fair; Omos is better than he was a year ago, but that's still a pretty low bar.
After building a little momentum, Rollins went for his curb stomp, but Omos tensed up, and Seth's foot couldn't slam the big man's head into the mat. Rollins changed his game plan and focused on trying to wear Omos down with a sleeper. Omos shrugged Rollins off his back, but the hold weakened him enough to allow Seth to hit two stomps, which only got a two-count.
Seth switched things up again and hit a stomp from the top rope to get the win.
Austin Theory vs. Bobby Lashley vs. Bronson Reed (US Title)
Winner: Austin Theory (pinfall)
This was the usual frenetic three-way match with constant action and one guy taking a breather off-camera. In the end, Reed went for a moonsault, but Theory rolled out of the way. As Reed got back on his feet, Lashley hit him with a spear, but Theory pushed Lashley outside the ring and stole the victory.
Rhea Ripley vs. Zelina Vega (SmackDown Women's Title)
Winner: Rhea Ripley (pinfall)
This month's WWE-branded offering of torture porn/a gateway to an OnlyFans page saw Zelina Vega taking Liv Morgan's usual spot and getting knocked around and stretched by Rhea Ripley for a while.
As the hometown hero, WoMansoor Zelina was given all the spotlight and even Eddie Guerrero's "Viva la raza" soundbite at the start of her entrance. It wasn't enough, though, and Rhea flattened her minuscule opponent with a Riptide.
Damien Priest vs. Bad Bunny (Street Fight)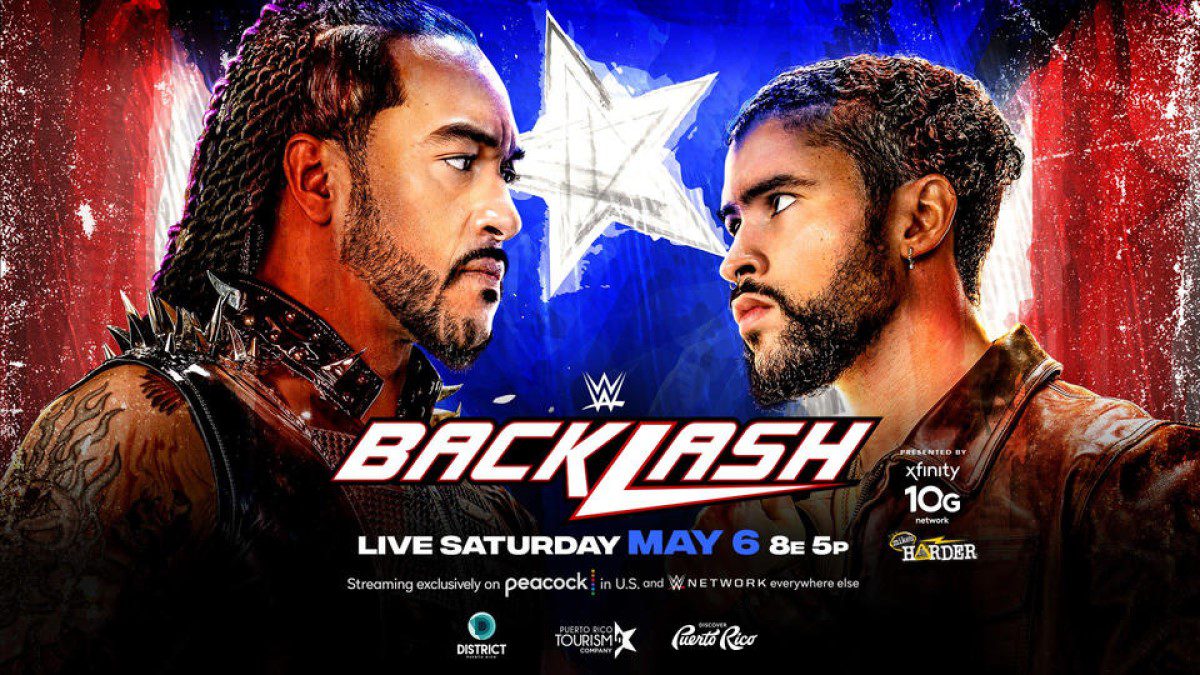 Winner: Bad Bunny (pinfall)
Priest toyed with his food early on and hit his finisher after around five minutes. Priest pulled Bad Bunny's shoulders off the mat to prolong the punishment, but Bunny slipped away and made use of his shopping cart full of weapons. They used all the toys, had a wander into the crowd, jumped off some stuff, and gave me a chance to go for a piss.
Priest also faked walking out of the arena to sucker Bunny into an ambush, and the match went on another 15 minutes or so. If that wasn't enough, Bunny endured Finn Balor and Dominic Mysterio getting involved before Carlito Caribbean Cool made a surprise return to take care of the heels. Savio Vega even headed the LWO in blocking Finn and Dominic from fleeing the scene of the crime.
Priest and Bunny waited patiently in the ring for all of the side shenanigans to play through, and then Bunny hit a Canadian Destroyer for the win… and WWE wonders why they struggle to make new megastars; it's a real head-scratcher.
Look, I appreciate that Bad Bunny is taking this as seriously as he can, but he's small and greener than Kermit's ballsack. I mean, he's bigger, better, and more convincing than most of the AEW charity/diversity hires, but it's hard to buy into him holding his own against Damien Priest, let alone for as long as he did, and beating him. It would be one thing if Bad Bunny were a pro wrestler of that size taking on a bigger opponent, but he's not. Sadly, although this was a better showing than most non-wrestlers' efforts, this came off as another match forced by an advertising need over everything else.
Well, you could practically hear Michael Cole masturbating while going on about Bunny's 140 million social media followers. That says it all.
The Bloodline vs. Kevin Owens, Sami Zayn & Matt Riddle
Winners: The Bloodline (pinfall)
This six-man was a nice palate cleanser after the series of spots and silliness we saw before it. The crowd was into it before anyone locked up, and they stayed with them throughout the contest.
As the new addition to the equation, Matt Riddle got to shine a few times in the match. The faces were made to look like a much more well-oiled machine than the trio of brothers representing The Bloodline. Roman Reigns wasn't present, but he's been having doubts about members of his faction, and this has caused them to lose their usual synchronicity.
Despite Jay Uso and Solo Sikoa almost coming to blows, Solo got a weakened Jay out of the ring with a blind tag, and he ended Riddle with the Samoan Spike. Post-match, Sikoa's glare was locked on Jay, and he wouldn't drop his guard around him either. Explosion imminent.
Cody Rhodes vs. Brock Lesnar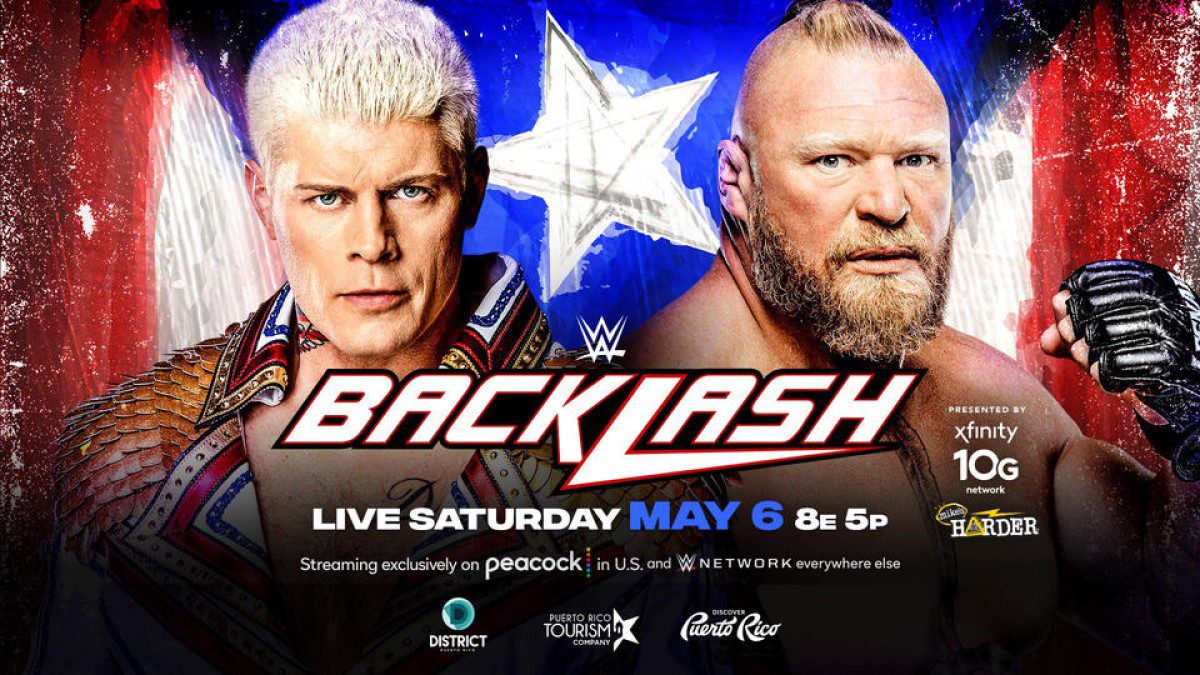 Winner: Cody Rhodes (pinfall)
Cody Rhodes launched himself onto Brock Lesnar before he even got in the ring. Rhodes then cracked Brock with the stairs and a chair a few times, and the bell rang once they rolled into the ring. Cody started throwing everything he had at Lesnar, but Brock caught him and took him to Suplex City.
Just before suplex number seven, Cody exposed one of the turnbuckles while trying to cling to safety. Two minutes later, Brock lunged at Cody, missed, and cut himself open on the exposed steel.
Covered in blood, Lesnar got hit with two Cross Rhodes but kicked out at two. Brock then responded with an F5 for two and tried to make Cody tap with a Kimura lock. However, Rhodes managed to redistribute his weight, turn it into a pinfall, and upset the beast.
A good result for him tonight, but I think the ship has sailed for Cody's big moment. The continuation of this story feels like Dragon Ball Z's post-Cell Saga buffer, except the fans didn't beg WWE to keep it going longer. Everyone was ready for Cody to win the belt; it was the time for it. Any changes to the plan, in my opinion, were done to satisfy the new business deal/merger with UFC. Vince, and many not overly familiar with the wrestling business, see WWE being a lot more valuable with Roman Reigns at the top of the totem pole. So I get why they've gone down that path, even if I don't agree with it.
It's a shame. I've never been shy about admitting that I'm not a huge Cody fan, but I recognize he had something special when he came back, and the stars had aligned for him. They're going to try to salvage something from all of this, but it will probably just end in Cody getting the new consolation prize/World Heavyweight Title.
–  OLDER RESULTS –
Thanks for reading these WWE Backlash 2023 results! Feel free to get in touch on Twitter, SUBSCRIBE to my YouTube channel, and check out everything else I write about over on: