WWE Clash at the Castle Results (2022)
WWE Clash at the Castle Results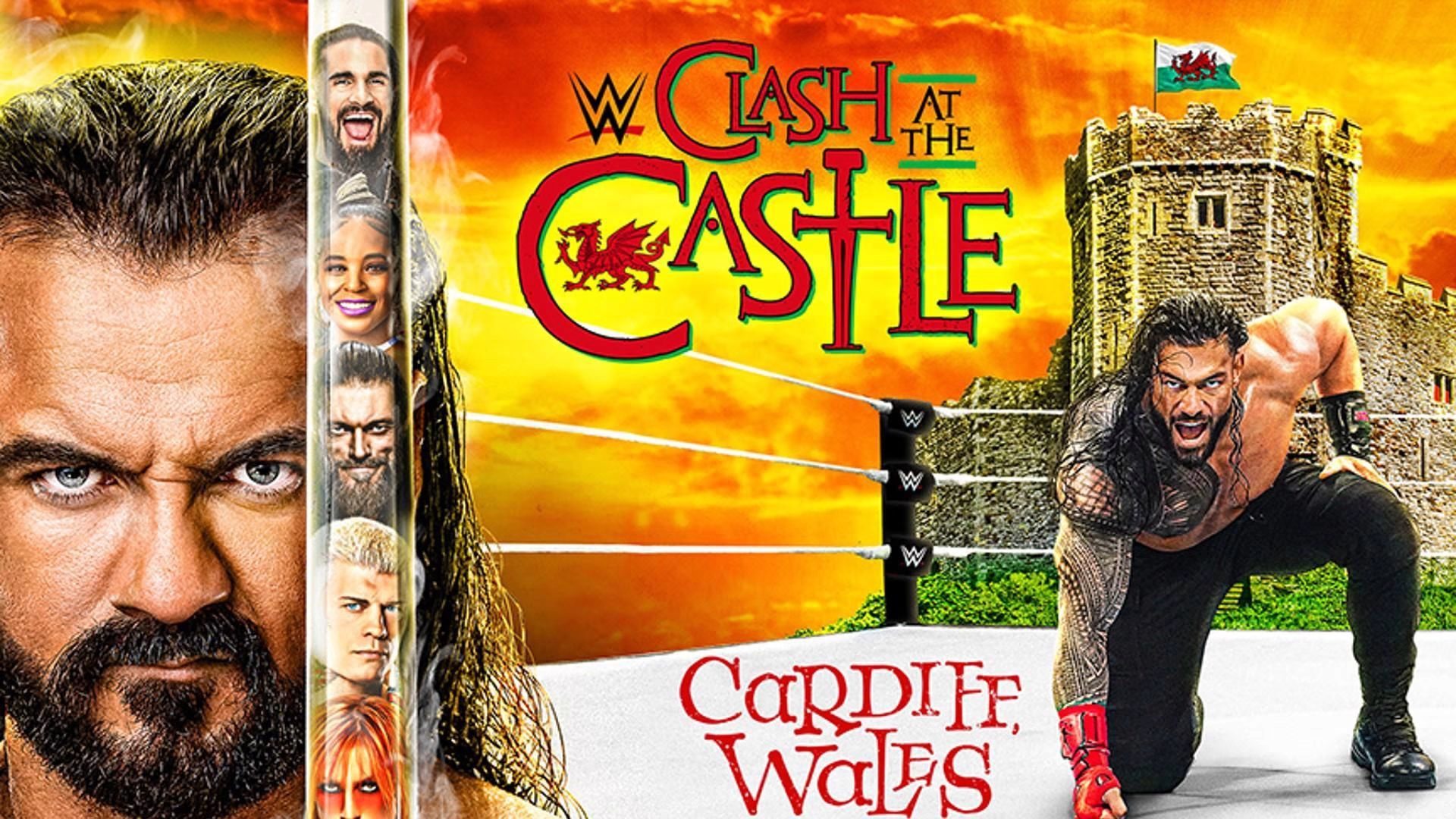 WWE Clash at the Castle Results and commentary from Danny Damage!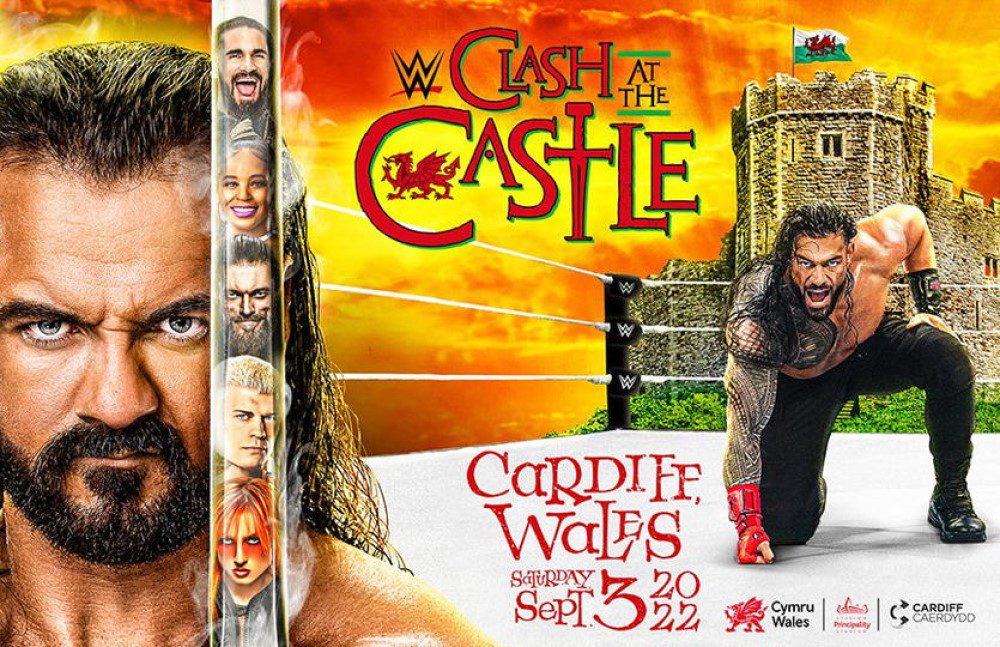 Bianca Belair, Alexa Bliss & Asuka vs. Bayley, Dakota Kai, & Iyo Sky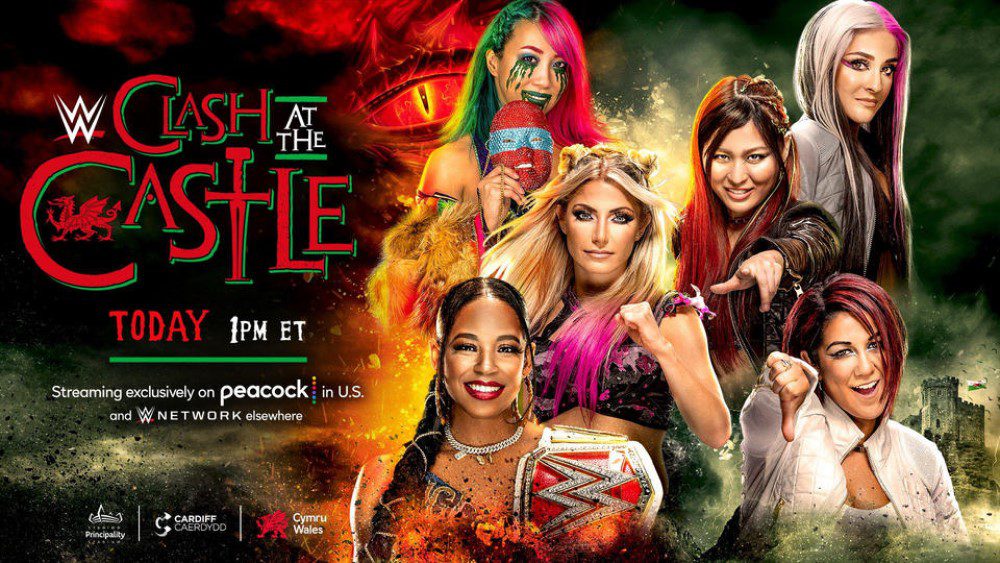 Winners: Bayley, Dakota Kai & Io Sky (pinfall)
Despite being the obvious antagonist, the crowd couldn't get enough of the "Hey, Bay-ley!" chant, so she kept tagging out and refusing them what they wanted. Bayley was the ring general during this match, calling the shots and being sneaky as hell with the tight/hair pulling in the corner in the referee's blind spots. The heels kept Bianca Belair out of the match as long as they could, but she got the hot tag and cleaned house. Unfortunately for Belair, Bayley had a trick up her sleeve, and the tricky trio KO'd Belair with a succession of their three finishers.
Gunther vs. Sheamus (Intercontinental Title)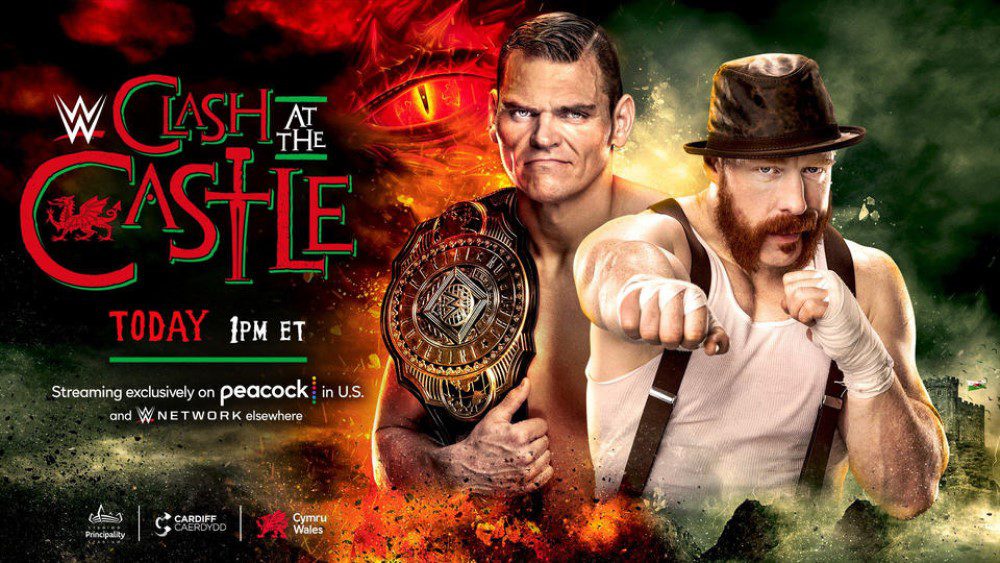 Winner: Gunther (pinfall)
Calling this bout stiff would be the understatement of the year. Sheamus took a battering early on, and his mincemeat-like chest looked as sore as Bryan Danielson's does on occasion. To be fair, he took that much punishment; I'm sure some people would have shed their first bit of sympathy for Sheamus in this one. He doesn't often get to play the smaller guy fighting from beneath, and I'm pretty sure that Sheamus isn't a full-fledged babyface now, but the British crowd was likely just playing that "But he's OUR arsehole" game.
The finish saw Sheamus kick out of two power bombs, but then Gunther almost decapitated him with a lariat, which was enough to retain his title.
Liv Morgan vs. Shayna Baszler (SD! Women's Title)
Winner: Liv Morgan (pinfall)
First of all, I don't care how many of you enjoy watching Liv Morgan roll around and cry in her undies, that was fucking horrible, and it needs to go. If there's some market for nearly-nude young lasses crawling around in fear and/or pain, it's getting in the way of the wrestling, so take it elsewhere. I said the exact same thing during the Divas era when it was all pillow fights and bra-and-pantie matches. Why have we reverted to this when most of the lasses have pics on their Social Marketing accounts?
This sorry excuse for a match saw Morgan throw feeble strikes and show everyone watching that the whole thing is a cooperative effort. After unconvincingly reversing everything, wriggling away loads, and fulfilling someone's need for softcore torture porn for the night, something that looked like Liv's Oblivian put Shayna down for the three-count.
Did I mention, "BOOOO!"?
Edge & Rey Mysterio vs. The Judgment Day
Winners: Edge & Rey Mysterio (pinfall)
I didn't realize that The Judgment Day had been demoted to a joke act already. Finn Balor did a couple of physical comedy gags in the match, and later, when Damien Priest got crotched on the barricade, he started making over-the-top comedic noises and faces. With that said, Rhea Ripley looked like a beast on the outside, saying very little and staring a hole in folk.
The match itself was fine, but nothing to write home about. Edge the social chameleon came out wearing a mask that looked like something he stole from Excalibur the Shite, and when Edge got the hot tag towards the end of the match, he half-hit a 619. Both Edge and Rey hit their finishers and got the win.
Following the match, Dominic Mysterio was still sticking his eyebrows back on his face after Ripley had flattened him not long before. Dom then decided to boot Edge square in the nuts, and when his dad asked him why he'd do such a thing, Dom dropped Rey with a clothesline and walked off.
Matt Riddle vs. Seth Rollins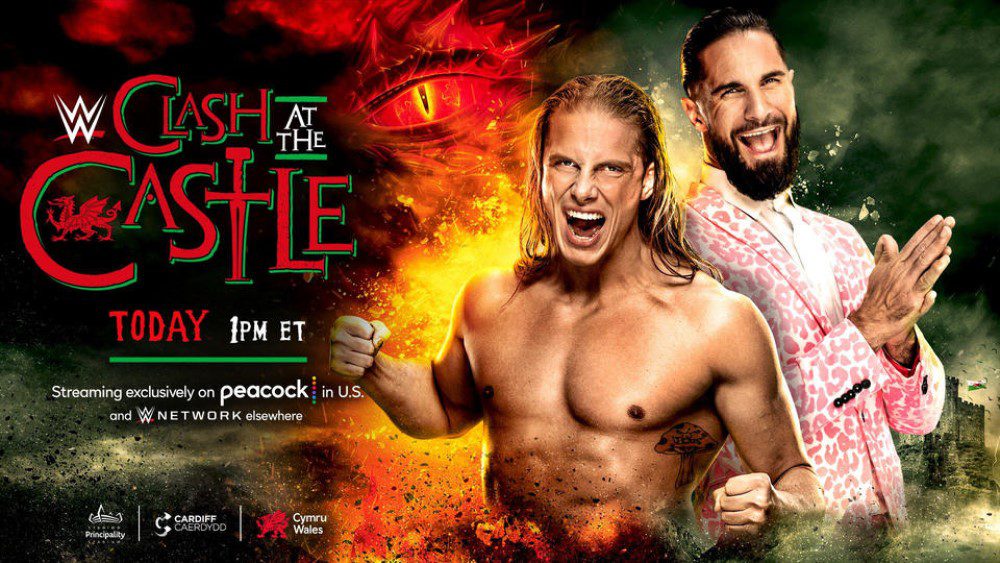 Winner: Seth Rollins (pinfall)
The fans were red hot heading into this match thanks to the work-shooting both Rollins and Riddle engaged in over the last week or so. Both lads work well together, and they have great chemistry. Rollins kept angering Riddle until he'd make a mistake and get hit with something. Eventually, Rollins started mimicking Randy Orton's moves and poses, which pushed Riddle over the edge. While getting distracted with a steel chair on the outside, Riddle dropped his guard when re-entering the ring, and Seth made him pay with a couple of Curb Stomps… one of which was from the second rope.
Despite losing, Riddle got to look impressive with one of the best in the business.
Drew McIntyre vs. Roman Reigns (Undisputed WWE Title)
Winner: Roman Reigns (pinfall)
From the start, it looked like Roman Reigns turned up on his own for this one. He did a great job looking out of place at times when he'd go over to consult Paul Heyman and then realize he wasn't there. Early in the fight, Karrion Kross and Scarlett caught Drew's eye, which helped Reigns get on top of him.
They had a great match, for the most part, and Roman seemed genuinely baffled when two spears didn't put Drew down. When both men were on their backs, Austin Theory ran down with his Money in the Bank briefcase. However, as Theory was standing at the timekeeper's desk trying to cash in, Tyson Fury emerged from his seat in the crowd to one-shot Theory with a KO punch.
This reset the momentum once again, but sadly, the wheels flew off at this point.
Drew looked like he had it won, but the referee took a bump, and everyone's eyes began to roll. Slimoa Joe, the third Uso (Solo Sikoa), appeared and pulled the replacement referee out of the ring. Roman speared Drew one more time, and the original ref had come around to count the pinfall. All the air left the building, and the crowd stared at the ring like someone had just dropped trow and dragged themselves along the canvas like a dog with worms.
This was the perfect and possibly the only remaining time that Drew could have been saved from the false start he suffered when beating Brock Lesnar in front of zero fans the other year. His knighting as one of the top dogs didn't really stick because of that, so tonight would have rectified this. Instead, Tyson Fury joined Drew in the ring and awkwardly sang songs with him while the audience slowly crept to the exits.
I said a few years ago, when NXT talent began getting poached and misused, that sooner or later, Vince would be gone, and the main roster would be full of NXT sleeper agents resenting their silly gimmicks. I didn't take into account that HHH would suffer a "sudden, unknown illness" and step away, just to come back after Vince McMahon got caught with his pants down. Well, I counted Sheamus, Edge, and Rey Mysterio as the only people on the card that didn't pass through NXT's doors. So, all the pieces seem to be in place now; it's just a matter of them making the right moves.
Tonight wasn't one of those instances. In fact, quite a large chunk of my goodwill towards HHH just went out of the window with that terrible finish and consolation send-off/sing-along. Yes, I understand that things might have been booked before Vince let go of the steering wheel, but I don't understand how anyone that's able to dress themselves in the morning saw this laid out and thought it was a good idea.
The Saudi Arabia shows (Blood Money and Rich Kids Birthday Bash) mean more than this house show on tour did.  This was #NothingLikeSummerSlam '92; it was more like the stupid ending of SummerSlam '93.
See you tomorrow for NXT Worlds Collide!
–  OLDER RESULTS –
Thanks for reading these AEW Battle of the Belts 3 results! Feel free to get in touch on Twitter, SUBSCRIBE to my YouTube channel, and check out everything else I write about over on: