WWE Elimination Chamber Results (2023)
WWE Elimination Chamber Results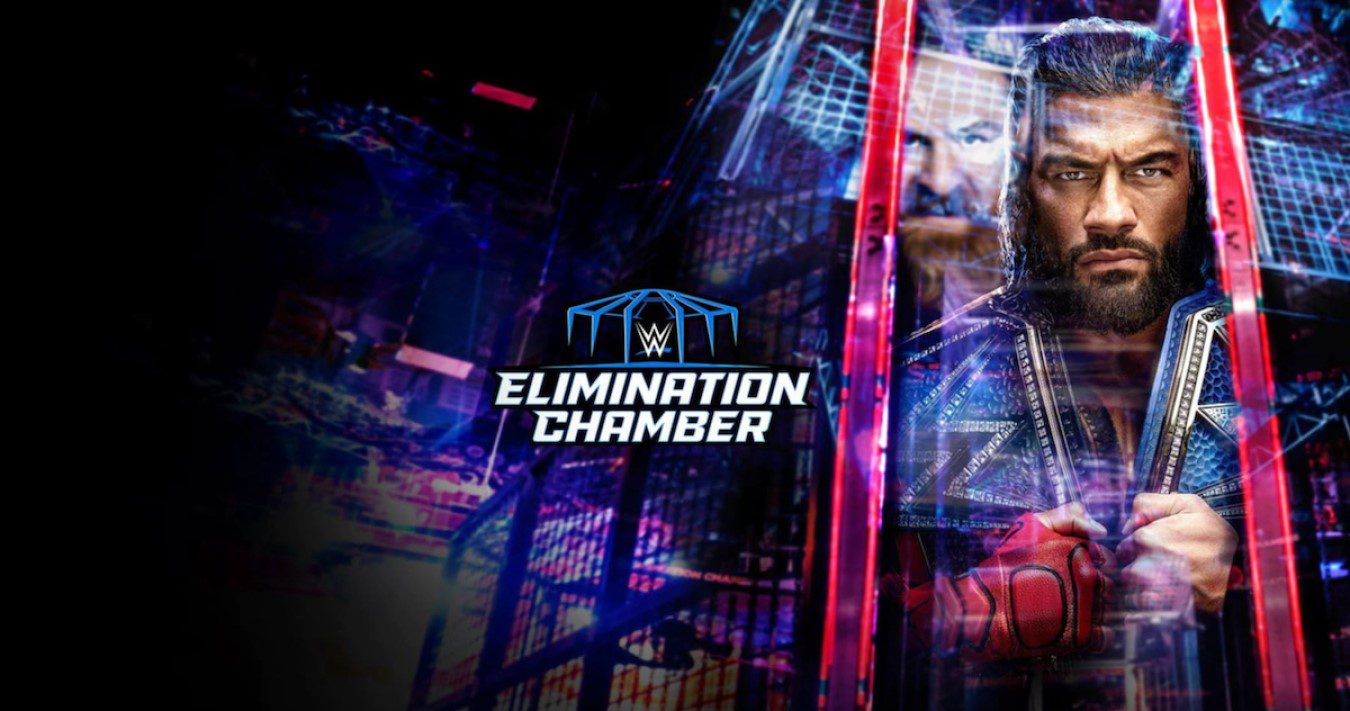 WWE Elimination Chamber results and commentary from Danny Damage!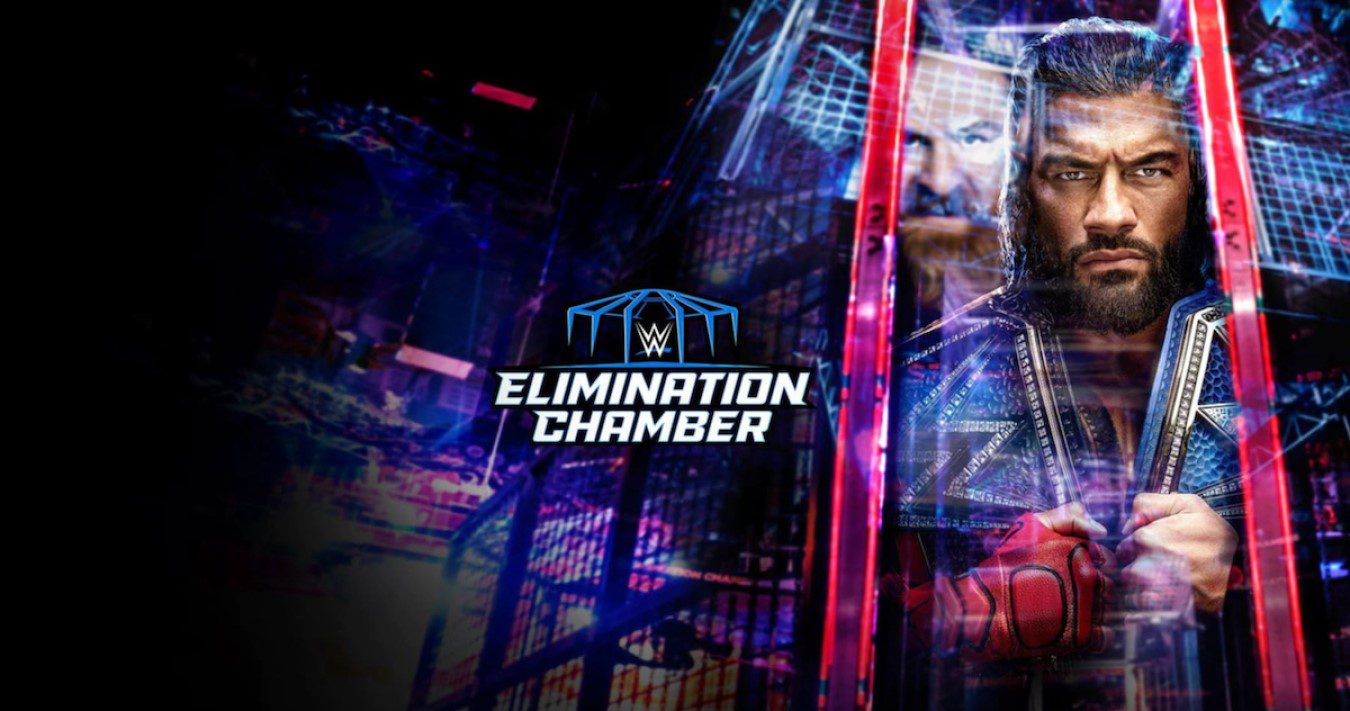 WWE Elimination Chamber Results 2023
As per usual, we don't need two of the titular gimmick matches in the space of three hours. However, it's WWE, so we've got to stuff ourselves… whether we like it or not.
With that said, the Sami Zayn/Roman Reigns/Bloodline stuff has been bringing all the marks to the yard for the last few months, and the payoffs have begun. It's been highly enjoyable.
Women's Elimination Chamber Match
Winner: Asuka
Natalya and Morgan started off. Asuka was the last out of her pod, and she got to go on a rampage when she was released. It took both Asuka and Natalya to make Morgan pass out via submissions. She's not Steve Austin, FFS! Will someone please just sign her up for TV/film already? She obviously wants to be in horror/torture/soft-core films/music videos. She's not wrestling; she's auditioning. It's embarrassing.
At the end of the match, Asuka and Carmella teamed up to take out Raquel Rodriguez before Asuka made Carmella tap out.
Oh yeah, sounding mean isn't my intention, but it seems Natalya and Dana Brooke picked the same face out of the catalogue… just like many others who chase the dragons of beauty and youth.
Bobby Lashley vs. Brock Lesnar
Winner: Bobby Lashley (DQ)
They went balls to the wall from the bell and hit each other with big moves and their finishes. Lashley's third attempt at the Hurt Lock looked like it was going to win him the match, so Brock booted Bobby in the balls and got disqualified.
The referee rang the bell, and he ate a couple of F5s, as did Lashey, but he took the announce table with him.
Edge & Beth Phoenix vs. Judgment Day
Winners: Edge & Beth Phoenix
Mixed tag rules dictate a match will start, and then, when a tag is made, BOTH participants switch out, and the momentum is reset. This happens several times, and we're never really given a true tag team match. It's the same problem I lay out every time one of these matches pops up, but sadly, they keep getting booked.
Putting all that aside for the moment, the crowd was hot for their fellow Canadian, Edge. Balor was put down for three after Edge and Beth gave him a Shatter Machine… despite female vs. male contact being illegal.
See? The rules toggle on and off in these match types, as often as they do full-time in AEW!
Men's Elimination Chamber Match (US Title)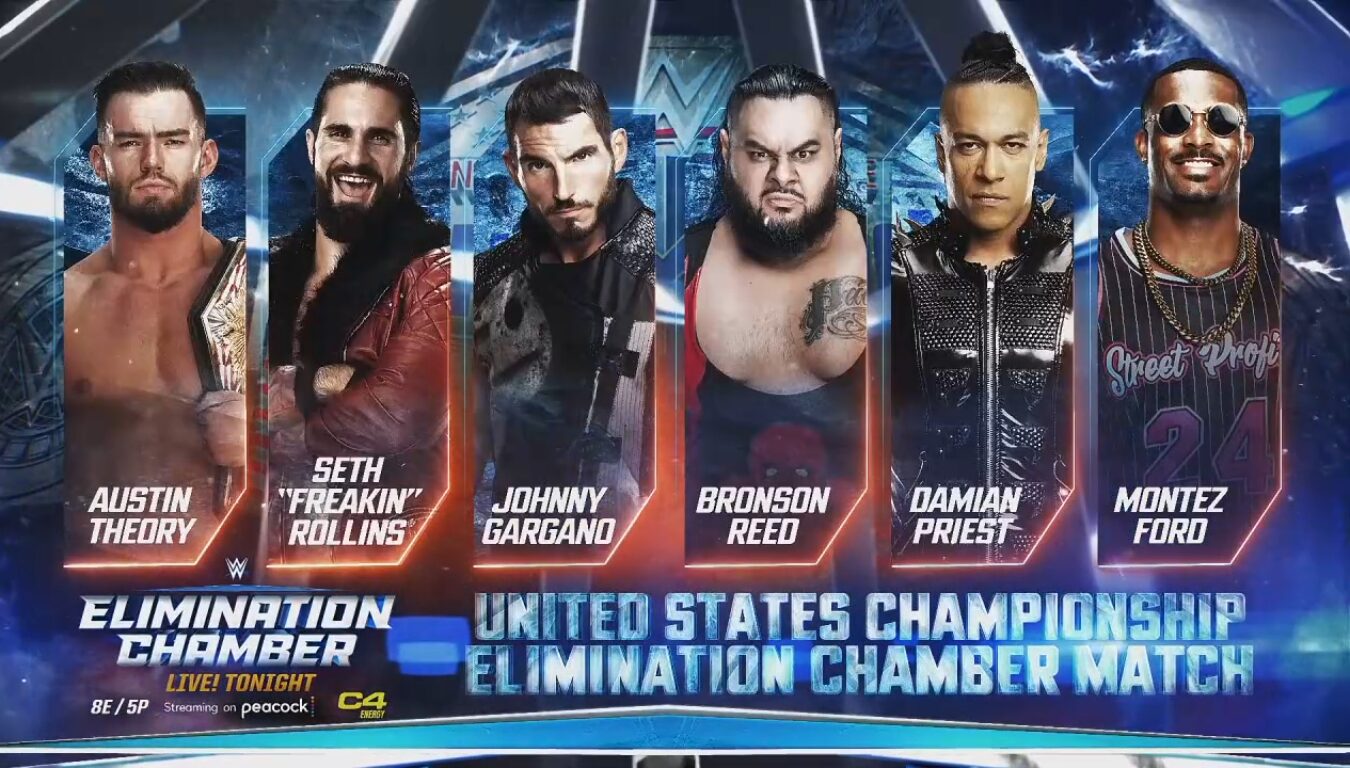 Winner: Austin Theory
This would have felt so much more special if we hadn't had the tribute act earlier, but WWE never learns.
Of course, Seth Rollins and Johnny Gargano were the first two in the match. Either Corey Graves or Michael Cole mentioned this was the first time these lads had locked up in a WWE ring. Austin Theory was next in, and he got bounced around by the Sons of Triple H in comedic fashion until Damien Priest joined the fight. After that, Bronson Reed got to run through everyone and showcase his move set for a few minutes. Since the ring was full, Montez Ford had plenty of people to land on and started jumping off things.
Ford climbed the chamber's wall and part-way up towards the roof and then splashed everyone below. Reed was then eliminated when four of his opponents hit him with everything they had. Gargano almost KO'd himself when hitting Rollins with a hurrican-rana off the top of one of the pods. Priest took advantage and finished off Gargano before Rollins and Ford ejected Priest. Ford and Rollins battled it out while Theory tried to lurk in the background. After Ford ate a Curb Stomp, Theory pinned him and turned his attention to a downed Rollins.
Just before Rollins could hit Theory with a stomp, Logan Paul appeared and hit Rollins with an improved version of Adam Page's clothesline and then a stomp of his own. Theory took the opportunity to pin Rollins and retain his title.
Roman Reigns vs. Sami Zayn (Undisputed Universal Title)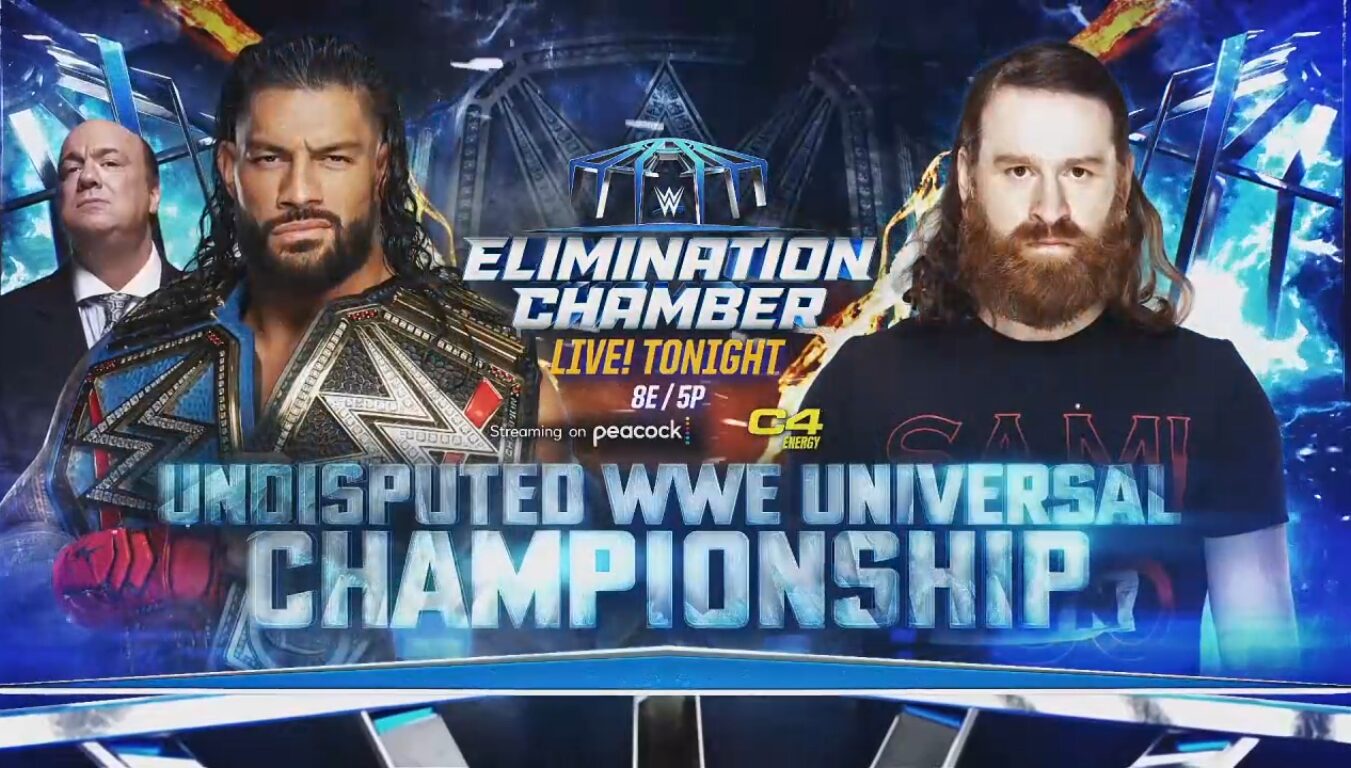 Winner: Roman Reigns (pinfall)
The Canadian crowd obviously went bananas when Sami Zayn's music hit, and they filled the arena with "Fuck you, Roman!" chants. Neither man was in a rush to make the first move. They soaked in the rabid crowd, and then Roman started knocking Sami around. Zayn showed guts and tried to fight back, but Roman kept swatting him down. Roman toyed with Sami while Heyman laughed maniacally; he even slapped Zayn around in front of his Mrs. for a little bit.
With 17,000 fans behind him, Zayn made a comeback and got a couple of near-falls. Reigns took control again, but got caught with a few surprises from Sami. After Roman missed another Superman Punch, Zayn hit one of his own and then a Helluva kick for a 2.99-count. Reigns rolled to the outside and lured Sami out there, too. Roman tried to spear Zayn through the barricade, but Sami sidestepped him and got another near-win from a Blue Thunder Bomb.
The referee took a bump, and then Zayn landed another Helluva Kick, but the pinfall couldn't be counted. Drunky Jimmy Uso sneaked behind Zayn and knocked a few buckets of shit out of him. A new official slid into the ring, and Sami managed to kick out. Jimmy distracted Sami, and Roman hit a Spear, but Zayn refused to die and kicked out again. The replacement referee also got flattened, so Heyman passed a steel chair to Reigns. However, Jay Uso appeared and stood in-between Reigns and Zayn.
Roman got in Jay's face and emulated the scenario where Zayn was instructed to destroy Kevin Owens. Jay took the chair and just stared off at the floor, which caused Reigns to grow impatient and take the chair back from him. As Reigns was pushing Jay around, Zayn went for a Spear, which Roman dodged, and Jay was sent to the outside. Reigns smashed the chair over Zayn, hit a Spear, and the original referee crawled into the ring to count the pinfall.
After the match, Roman beat Sami down, and Jimmy joined him. Kevin Owens ran down to make the save and dished out Stunners to both heels. Heyman got in the ring and "hit" a long string of manager punches, which didn't bother Owens in the slightest. Heyman got a Stunner for his trouble, and then Sami sent Reigns packing with one more Helluva kick before celebrating with the crowd.
–  OLDER RESULTS –
Thanks for reading these WWE Elimination Chamber results! Feel free to get in touch on Twitter, SUBSCRIBE to my YouTube channel, and check out everything else I write about over on: