WWE WrestleMania 38 Night 1 Results (2022)
WWE WrestleMania 38 Results Night 1
WWE WrestleMania 38 night 1 results and commentary from Danny Damage!

WWE WrestleMania 38 Night 1 Results
Are you sick of the word "stupendous" yet? Me too. I watched NXT Stand & Deliver AND night 1 of WrestleMania live, and it'd be cool if we were to scrub it from the dictionary for a couple of years. Two nights of WrestleMania is still a little too much, in my opinion, so let's get on with it before fatigue starts kicking in.
The Usos vs. Shinsuke Nakamura & Rick Boogs (SmackDown Tag Team Championship)

Winners: Drunky and Jay Uso (pinfall)
Boogs tried to Samoan drop both Usos at the same time, but he blew his knee out, which left Nakamura open to being double-teamed a bunch.
Drew McIntyre vs. Happy Corbin
Winner: Drew McIntyre (pinfall)
Despite the best efforts of Madcap Moss causing distractions on the outside, Drew kicked out of Corbin's End of Days and then knocked Corbin out with a Claymore kick.
Rey & Dominik Mysterio vs. The Miz & Logan Paul
Winners: The Miz & Logan Paul (pinfall)
After a series of hard-hitting moves against the Mysterios, the heels got the surprise win when Miz pinned Rey Mysterio. While they were celebrating, The Miz hit his finish on Paul and blew him a kiss before walking off… just because. For the record, Logan Paul didn't bring the worst celebrity offering in history; The Miz and Rey are both good enough to have things under control.
The main concern from this angle is how hard WWE is pushing us to believe Dominic Mysterio is the second coming of his old man. I've mentioned before how I'm not buying it with Dominic; he isn't oozing natural ability, and he's been doing it a while now. Perhaps it's finally time to stick a Mysterio mask on someone else and act like it's Dominic. I mean, WWE got away with the whole Kurt Angle & Jason Jordan fabrication; surely it works in reverse too!
Becky Lynch vs. Bianca Belair (Raw Women's Championship)
Winner: Bianca Belair (pinfall)
Belair redeemed herself for losing to Becky in 26 seconds at SummerSlam last year. Becky legit kicked Bianca in the face with her heels after going for a senton; they showed a replay, and it looked rough. It didn't stop her from hitting Lynch with her Kiss of Death for the win.
Seth Rollins vs. Mystery Opponent
Winner: Cody Rhodes
Three minutes into the match, Cody Rhodes was cartwheeling and referencing Stardust to the hard camera… good boy! Regardless of my opinion of Cody, the lads put on a great show, and they had the crowd eating out of their hands with numerous near-falls. As you'd know from watching Cody on AEW, he needs to hit his finisher three times for it to be of any use. He also managed to squeeze his dad's Bionic Elbow in there too.
Charlotte Flair vs. Ronda Rousey vs. Rousey's Outfit (Smackdown Women's Championship)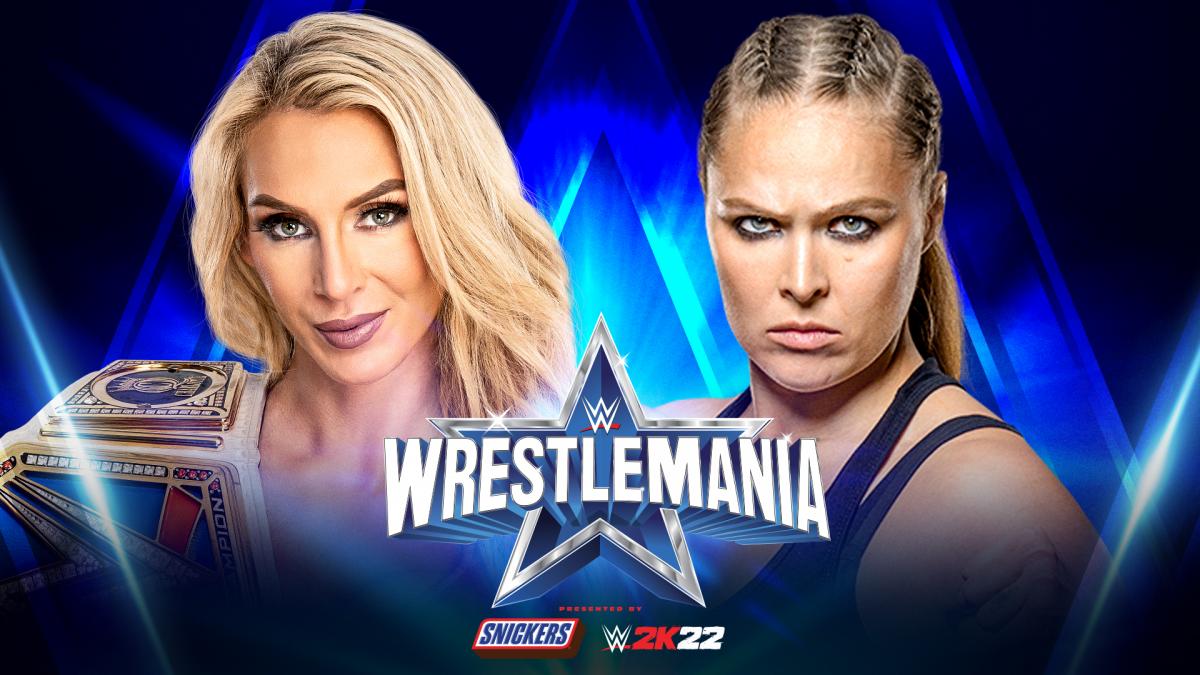 Winner: Charlotte Flair (pinfall)
The two lasses charged at each other from the bell, their hatred for one another clear as day. Like a lot of Charlotte matches and Rousey matches, there were a few miscommunications that made the match look more like a struggle. Halfway through, Charlotte tried to do Andrade el Idolo's double moon-sault spot, but she overshot the second and ate canvass. The finish saw the referee take a bump and miss Flair tapping to the armbar, and then as Rousey was checking on the ref, Flair dropped her with a running boot.
As with most of Rousey's matches, she spent a lot of time wrestling with her overly-friendly outfit, and then Charlotte suffered a similar problem in the clothing department, and she was saved by some camera trickery.
The KO Show with Kevin Owens & "Stone Cold" Steve Austin
Winner: Anyone that wanted some Steve Austin nostalgia, to pop at the sound of the glass shattering, and see a bunch of Stone Cold stunners! (and Steve Austin)
Owens started off bad-mouthing Texas and Stone Cold and then weaseled around when Austin first appeared. Owens lured Austin into sitting down and relaxing for a moment, and then he challenged him to a match. Austin stomped a few mudholes in Owens, and they battled in the crowd before Austin used a stunner to defeat KO.
This year, WrestleMania almost became an episode of Raw or SmackDown, and by that, I mean that it kind of ended with an interview/promo segment. Sure, the confrontation eventually turned into a brawl, and sure, it's Stone Cold Steve Austin, but the aura of WrestleMania has already been diluted heavily with the long run-times and the multi-night setup; ending on an impromptu match lessened it for me, and it felt like I'd just stayed up to watch TV and not the most stupendous PREMIUM LIVE EVENT of WWE's year.
See ya tomorrow for night 2!
–  OLDER RESULTS –
Thanks for reading these WWE WrestleMania 38 night 1 results! Feel free to get in touch on Twitter, SUBSCRIBE to my YouTube channel, and check out everything else I write about over on: