Dwayne "The Rock" Johnson BANS Functional Firearms From All Seven Bucks Entertainment Sets
2020's highest-paid actor will stop using an authentic glock all because of Alec Baldwin.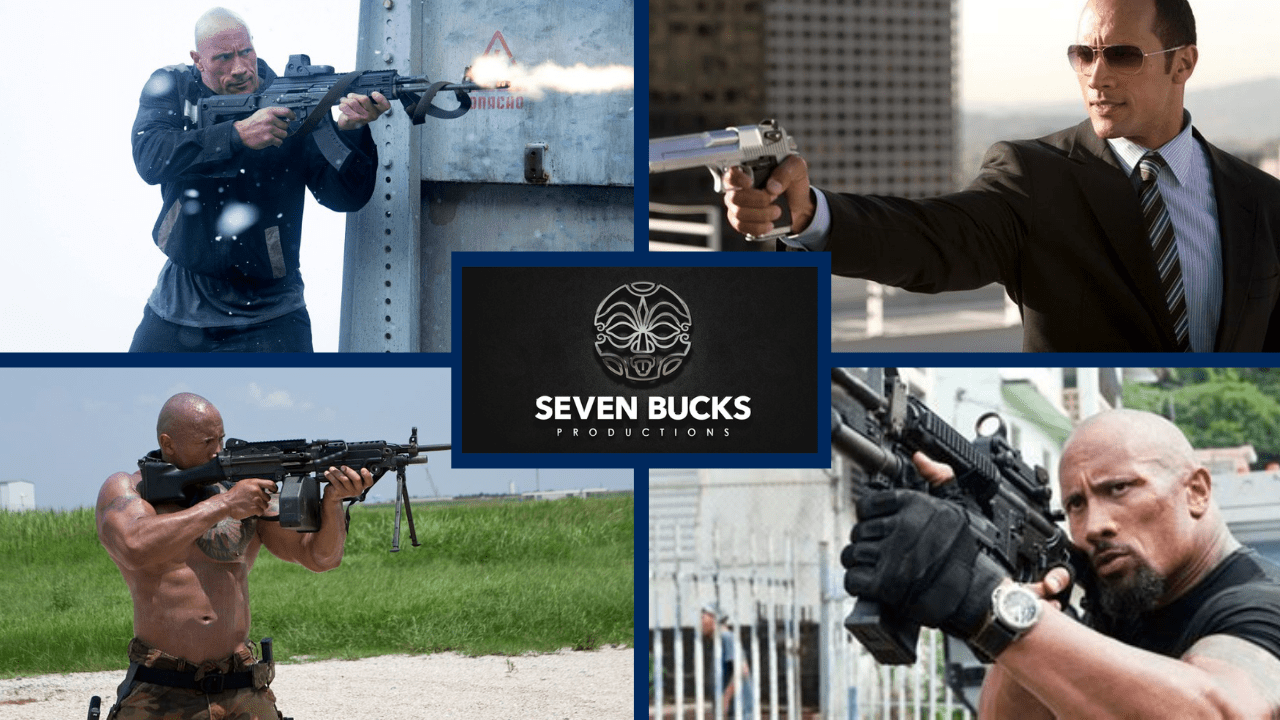 In the wake of Alec Baldwin shooting cinematographer Halyna Hutchins dead on the set of Rust, Seven Bucks Productions, Dwayne "The Rock" Johnson's production company, will forego the use of authentic weapons, Variety reports.
"First of all, I was heartbroken," said Johnson in a statement to Variety. "We lost a life. My heart goes out to her family and everybody on set. I've known Alec, too, for a very long time."
At the red-carpet premiere of his newest film, Red Notice, Johnson announced that the switch to rubber guns on his sets would be immediate. This will be enforced whenever he is working with another studio. Red Notice has plenty of action scenes involving firearms, if anyone was wondering.
"I can't speak for anyone else, but I can tell you without an absence of clarity here, that any movie that we have moving forward with Seven Bucks Productions – any movie, any television show, or anything we do or produce – we won't use real guns at all. We're going to switch over to rubber guns, and we're going to take care of it in post. We're not going to worry about the dollars; we won't worry about what it costs."
Do you smell what Dwayne is cookin'?
The 8-Time WWF/E Champion's comments came shortly after Hannah Gutierrez-Reed said an act of "sabotage" by disgruntled crew members may have caused that live round to make it into the cylinder. Gutierrez-Reed was the on-set armorer who loaded the gun for Baldwin, making her one of the people responsible for the death. Glad she's taking responsibility.