2018 Comic Book Movie Preview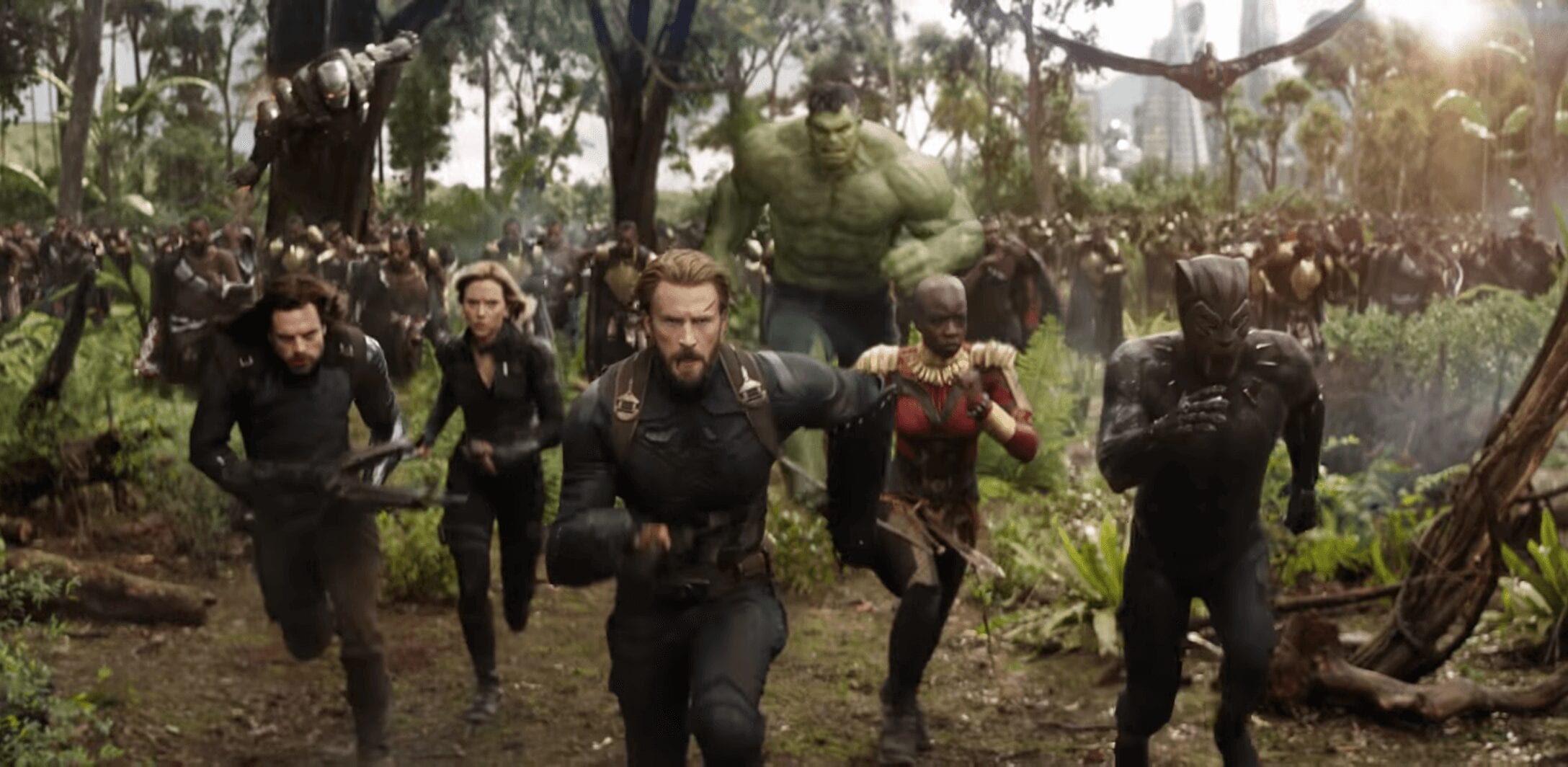 A total of nine comic book movies are set to grace the big screen in 2018, with films coming from all four major studios, including DC Entertainment/Warner Brothers, 20th Century Fox, Sony and Marvel Studios.  It's time to get out your calendars and mark these nine unmissable dates as we run down the major comic book movie releases for 2018.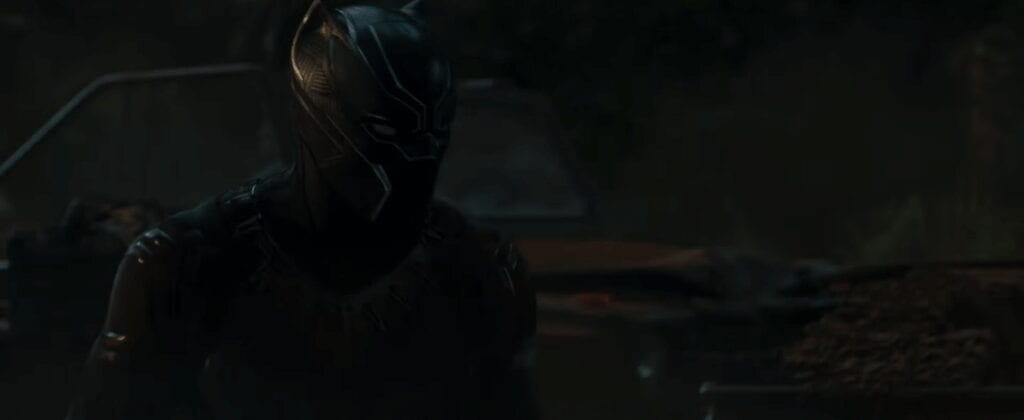 Black Panther
Release date: US February 16th/UK February 13th
After the events of Civil War, T'Challa returns to the isolated, technologically advanced African nation of Wakanda to take on his new mantle as King. T'Challa is tested when he is drawn into an inevitable conflict that could have catastrophic effects for Wakanda and the entire world.
Black Panther is one of Marvel's most iconic characters, and the first mainstream African-American superhero in comic book history. The film is directed by long-term Black Panther fan Ryan Coogler and the role of T'Challa belongs to Chadwick Boseman,. The film also stars Angela Bassett (American Horror Story) as his (step)mother Ramonda, Letitia Wright (The Commuter) as his sister Shuri, Forest Whitaker (Rogue One: A Star Wars Story) as his advisor Zuri, Lupita Nyong'o (Star Wars: The Force Awakens) and Danai Gurira (The Walking Dead) as Dora Milaje members Nakia and Okoye, and the phenomenal Andy Serkis as Ulysses Klaue.
The New Mutants
Release date: US April 13th/UK April 11th
The man who brought us The Fault in Our Stars, Josh Boone, brings us a different kind of X-Men movie. Boone has taken source material from Bill Sienkiewicz and Chris Claremont's New Mutants and some later 80s issues to bring us a supernatural horror comic book movie. The film was inspired by the "Demon Bear" storyline arc from Sienkiewicz and Claremont, which redefined the New Mutants comics in the 1980s. It is the dark story of Danielle Moonstar facing off against the monster who killed her parents with the help of her fellow students. The New Mutants is intended to be part of a trilogy and is set in the present; whether this happens after the Disney acquisition of Fox is finalized remains unknown. The film Stars Maisie Williams (Games of Thrones) as Rahne Sinclair, a.k.a. Wolfsbane; Anya Taylor-Joy (Split) as Ilyana Rasputin, a.k.a. Magik; Charlie Heaton (Stranger Things) as Cannonball; Henry Zaga (Cherry Pop) as Roberto da Costa, a.k.a. Sunspot; Blu Hunt (The Originals) as Danielle Moonstar, a.k.a. Mirage; and Alice Braga (I am Legend) as Dr. Cecilia Reyes.
Avengers: Infinity War
Release date: US May 4th/UK April 27th
The culmination of the MCU, all roads have led to this movie, one of the highest anticipated of 2018. Thanos emerges with the sole purpose of gathering the Infinity Stones and using their power to conquer the universe. Never have the odds been so stacked against our heroes as the Mad Titan and his army descends upon Earth. Many have speculated this movie will be influenced by the Thanos Quest and Infinity Gauntlet story arcs. One thing for sure is this will be the biggest cast assembled in cinematic history, with over 30 characters including the Guardians of The Galaxy. Joe and Anthony Russo are back to direct after their success with Captain America: Civil War and the highly regarded Captain America: The Winter Soldier. These two are no strangers to working with a large cast and will no doubt bring Marvel magic to our screens once again.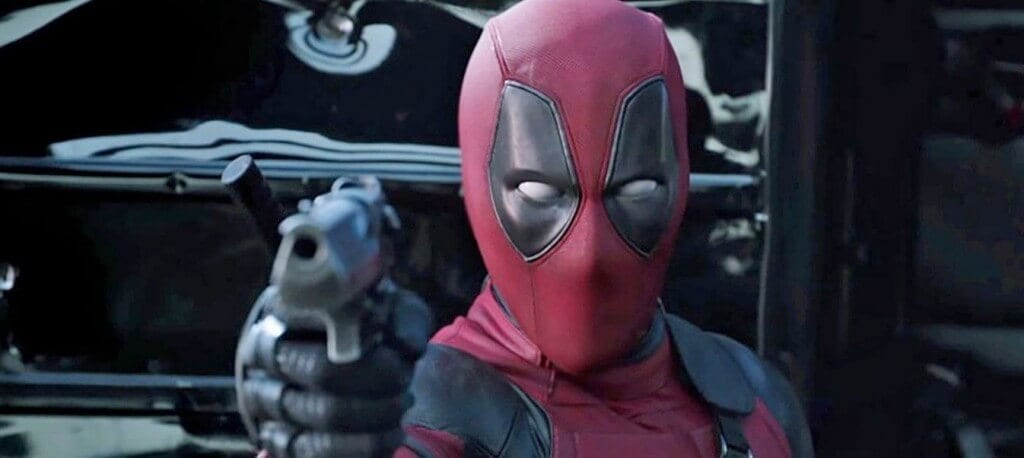 Deadpool 2
Release date: US/UK June 1st
Deadpool smashed box office records in 2016, and this year the merc with the mouth returns with some new and familiar faces. Returning are Ryan Reynolds as Deadpool, Morena Baccarin as Vanessa, T.J. Miller as Weasel, Brianna Hildebrand as Negasonic Teenage Warhead, Leslie Uggams as Blind Al, Stefan Kapicic as Colossus and Karan Soni as Dopinder. They will be joined by Atlanta star Zazie Beets, who takes on the female lead role of Domino, and Josh Brolin as the legendary Cable. David Leitch, the co-director of John Wick, takes over director duties from Tim Miller. Besides the above, nothing has been revealed regarding a plot, so expect to see a lot more of Deadpool as Fox ventures out on another hilarious marketing campaign for Deadpool 2.
Ant-Man and the Wasp
Release date: US July 6th/UK June 29th
Paul Rudd returns as Scott Lang for Ant-Man and the Wasp. Evangeline Lilly reprises her role as Hope Van Dyne and co-leads the movie with Rudd as she suits up for the first time as the Wasp. In this film will see Scott Lang struggling with his choices as a father and superhero, whilst attempting to balance his home life with his responsibilities as Ant-Man. Lang is confronted by Hope van Dyne and Dr. Hank Pym (Michael Douglas) with an urgent new mission. Scott must learn to fight alongside the Wasp and work as part of a team to uncover secrets from their past. In the official synopsis it states Ant-Man and the Wasp takes place after the events of Captain America: Civil War and not Infinity War, but this could change. Joining the current cast are Laurence Fishburne as Dr. Bill Foster, better known as Goliath in the comics; Hannah John-Kamen (Black Mirror) as the villain the Ghost; Walton Goggins (The Hateful Eight) as Sonny Burch and Randall Park (The Interview) as S.H.I.E.L.D Agent Jimmy Woo. The first footage for Ant-Man and the Wasp was shown in Hall H at San Diego Comic Con 2017; expect to see a trailer very soon.
Venom
Release date: US/UK October 5th
When Sony announced a Venom movie, many of us raised eyebrows. When they said Tom Holland would not be swinging into action in the film, many of us were baffled. It was only a month ago that director Ruben Fleischer shed a little light on Sony's upcoming Venom film that started to put the pieces together. Venom will be based on two comic book series, Lethal Protector and Planet of the Symbiotes. In Lethal Protector, Venom and Spider-Man agree to leave each other alone as long as Venom does not commit anymore crimes. Venom moves to San Francisco and eventually teams up with Spider-Man to defeat 5 offspring of the Venom symbiote. Planet of the Symbiotes involves an alien invasion of earth by an army of symbiotes, and Venom once more joins forces with Spidey, as well as Scarlet Spider, to stop them. We know the movie will take place in San Francisco, a symbiote invasion is likely to occur, and Carnage will be the movie's villain. I personally like the theory of Sony and Marvel taking a multiverse approach, with Venom being set in a different universe outside the MCU. The film stars Tom Hardy (Venom), Riz Ahmed, Michelle Williams, Jenny Slate, Reid Scott, and Scott Haze.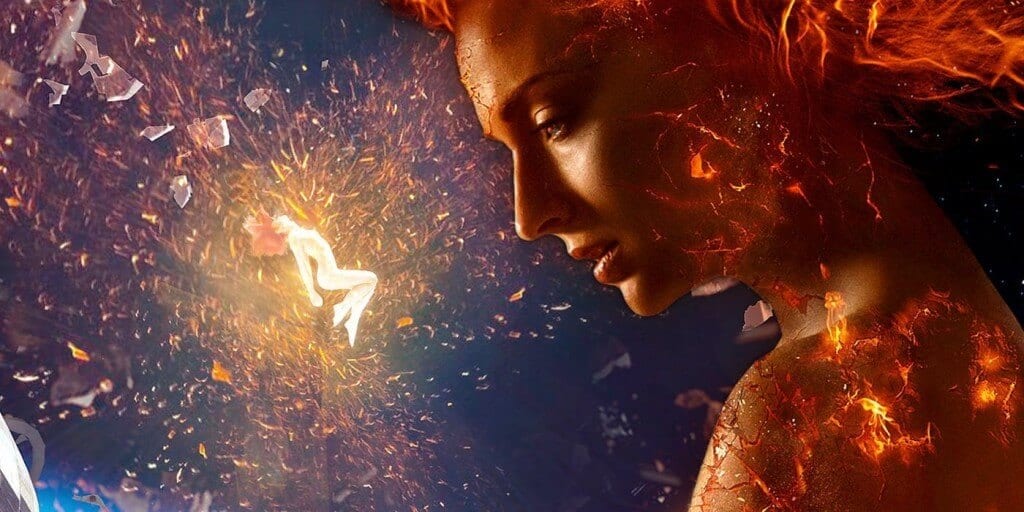 X-Men: Dark Phoenix
Release date: US/UK November 2th
Long-time producer of the X-Men franchise Simon Kinberg steps up to direct the next and possibly final instalment of the current X-Men movies. The film's source material comes from one of the most iconic storylines in X-Men history, The Dark Phoenix Saga. How closely they stick to the original storyline is unknown at this time, but some details about the film, including images, were recently revealed. It is reported that *POSSIBLE SPOILERS* within the opening minutes we'll see the X-Men in space. Jean Grey, played by Sohpie Turner, is hit with a solar flare that awakens the Phoenix and sparks a conflict that continues throughout the movie. The film stars Jennifer Lawrence (Mystique), Michael Fassbender (Magneto), James McAvoy (Professor X), Nicholas Hoult (Beast), Alexandra Shipp (Storm), Sophie Turner (Jean Grey), Tye Sheridan (Cyclops), and Kodi Smit-McPhee (Nightcrawler). Fan favourite Evan Peters (Quicksilver) was not announced, which hangs a big question mark over the character's future. The X-Men movies have been a let-down in recent years, and I wouldn't be surprised to see the whole franchise rebooted after Disney acquire 20th Century Fox.
Spider-Man: Into the Spider-Verse
Release date: US/UK December 14th
The trailer for this film went down extremely well amongst fans. A young Miles Morales takes center stage in this animated flick, which is described as having a ground-breaking visual style that's the first of its kind. The trailer indeed looks visually stunning; Phil Lord and Christopher Miller, the creative minds behind The Lego Movie and 21 Jump Street, are to thank for this. Little about the film is known at this time, however we do know Morales takes us on a trip through the Spider-Verse, with limitless possibilities and where more than one can wear the mask. Shameik Moore, from Netflix's The Get Down, lends his voice to Miles Morales, while Mahershala Ali and Brian Tyree Henry will voice Aaron and Jefferson Davis, the thieving brothers who become crucial figures in Morales' rise to becoming the beloved web-slinger. Liev Schreiber will voice the movie's main villain.
Aquaman
Release date: US/UK December 21st
Whenever a DC Entertainment/Warner Brothers movie drops, I get a sense of fear in the pit of my stomach. Wonder Woman was brilliant, however Justice League was a let-down. Hopefully Aquaman will be a success. James Wan, the current king of horror movies, is expected to put a dark twist on the film, with a character that has been re-established in live-action. At last year's San Diego Comic Con, the Hall H audience was treated to a sneak peek at Aquaman; the footage reportedly went down well with those in attendance. Amber Heard takes on the role of Mera, whom we briefly saw in Justice League, and Jason Momoa returns as Arthur Curry. The film will introduce the popular villain Black Manta played by Abdul-Mateen, while the movie's main antagonist will be Aquaman's half-brother Orm, also known as the Ocean Master, played by Patrick Wilson. Nicole Kidman and Temuera Morrison play the parents of Aquaman and Orm, and Dolph Lundgren has a role in the film as King Nereus, not to mention the underwater kingdom of Atlantis. Aquaman definitely has the potential to be a success; James Wan's directorial track record is simply brilliant, and he had a big say in the story for this film, earning a writing credit. DC Comics President and Chief Creative Officer Geoff Johns has also received a writing credit, and the cast is very talented.  It will be interesting to see what direction this cinematic universe will take after the release of Aquaman.
*Release dates are subject to change, keep your eyes peeled and check local cinema listings.