A Recap of the 2022 Game Awards
New Final Fantasy XVI Trailer, Death Stranding 2, Elden Ring wins GOTY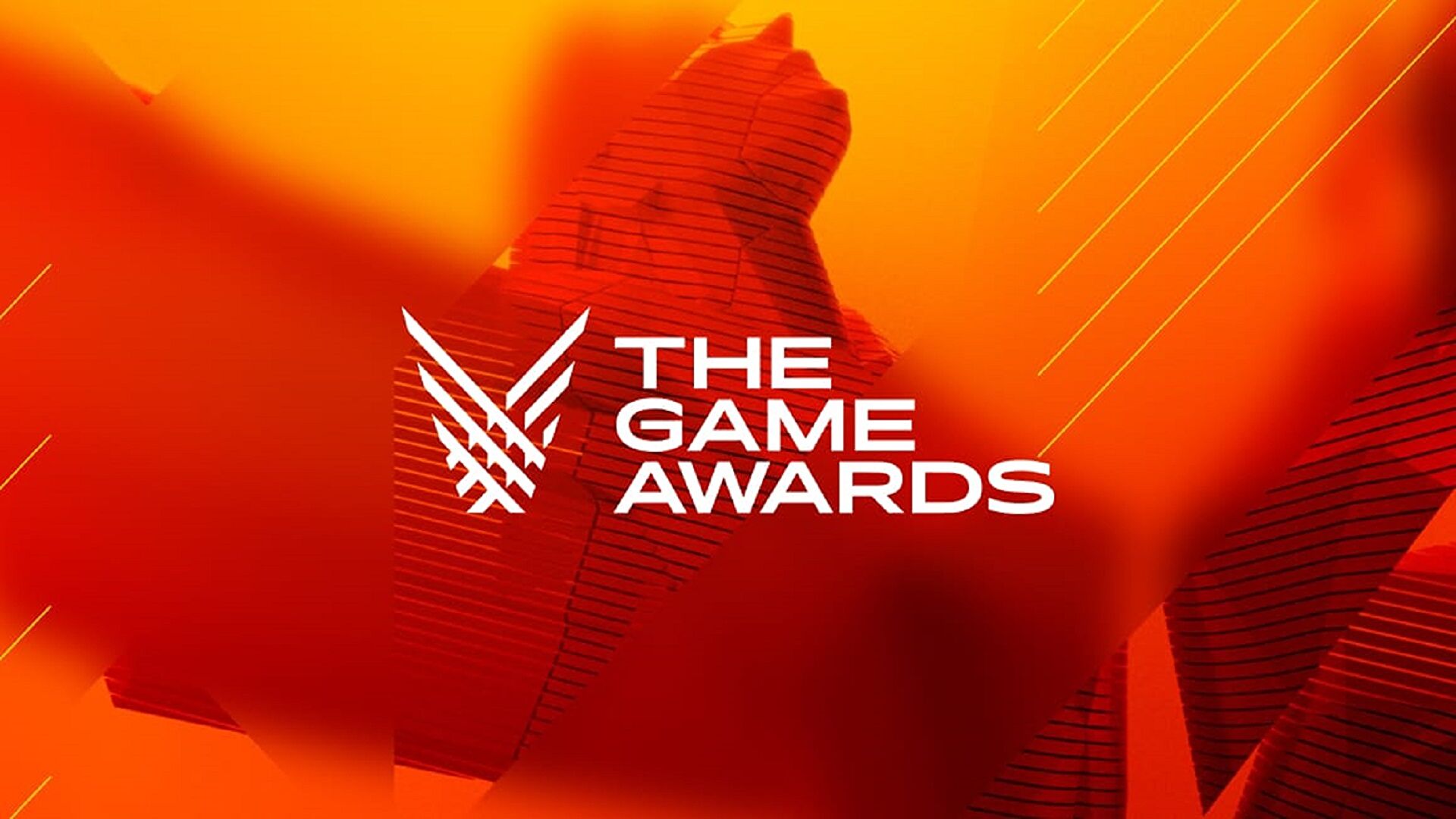 The gaming world's version of the Oscars just wrapped up with plenty of ads and cringe, along with some surprising reveals and not-so-surprising award winners. Since this was the longest Game Awards show yet, I'll make it easier to get through by first going through the new games and trailers presented, then the various award winners and moments throughout the show.
Final Fantasy XVI Trailer Reveals June 2023 Release Date
The massive success of the Final Fantasy XIV MMO has propelled the same internal team led by Yoshi P to create the next major installment in the series, Final Fantasy XVI. The tone is vastly more mature and darker than any Final Fantasy I've seen in the past. From the trailers so far, we've seen infanticide, patricide, prostitution, copious amounts of blood, and DEAD CHOCOBOS. Expect an M rating when it, hopefully, releases on June 22nd, 2023.
FromSoftware's Armored Core VI: Fires of Rubicon
Armored Core is finally back. The last Armored Core game was V back in 2012, and that one emphasized online multiplayer, which received an underwhelming reception. The trailer looks super Souls-inspired, with the opening line saying, "Feed the fire. Let the last cinders burn." Let's hope FromSoftware can bestow some of its Elden Ring magic onto Armored Core VI, even if it isn't the same Miyazaki team directing it.
Diablo IV Gets a Release Date
Diablo 4 is nearing the end of development, with a release date of June 6th, 2023. The trailers have been cinematic so far, focused on story and setting, so I'd expect Diablo 4 to have a surprisingly deep amount of lore and returning continuity from previous games. Also, Diablo 4 just recently let content creators try out a demo playing through the first act or so; check out the recent gameplay for yourself.
Death Stranding 2 World Premiere
Yep, that's right; Hideo Kojima's surreal mailman simulator is getting a sequel. Norman Reedus, Lea Seydoux, and crew reprise their roles in this absolutely insane trailer. It looks like the title is a work in progress because they keep calling it DS2, but maybe that's just for the Game Awards crowd to see the font.
Hades 2
Death Stranding wasn't the only unexpected sequel; Supergiant's Hades is getting one, too, this time starring the goddess from Greek mythology, Melinoe. The thing I take away most from this trailer is the variety of environments. The atmosphere of the first game was almost singularly that of an underworld filled with flames, whereas Hades 2 looks more open and outdoors with greens and blues. No release date was shown.
Star Wars: Jedi Survivor
The sequel to Respawn's Star Wars Jedi: Fallen Order looks really sharp in the latest trailer. Ground and air mounts were shown, as well as Cal Kestis' dual-wielding lightsabers and activating a Kyro Ren-style hilted lightsaber. The release date is very soon, too: March 17th, 2023.
Bioshock Creator's New Game, Judas
Ken Levine hasn't made a game in a while, so this project should be intriguing. Judas shares a lot of its DNA with Bioshock; you've got plasmid magitech abilities like lightning, fire, and telepathy, and animations/graphics that look very reminiscent of Bioshock. The production value is looking high with this game, but the creativity of ideas and themes has me fascinated the most. No release window for Judas yet.
Baldur's Gate 3
This new trailer reveals the fan-favorite character Minsc from the original Baldur's Gate. We also got an official release window of August 2023.
Cyberpunk 2077: Phantom Liberty
This new trailer shows us more of Keanu but also introduces Idris Elba in a major role in the expansion. We don't have a firm release date outside of a 2023 window.
Tekken 8
This trailer shows little in terms of gameplay mechanics or new info, but it is very well done for its visual flair. No release date was given, but it was nice to see it at the Game Awards, nonetheless.
Street Fighter 6
Unlike Tekken 8, Street Fighter 6 shows new gameplay with the created character feature, including the zany ability to summon the main cast of fighters like Ryu and Chun-Li. This trailer also shows a bevy of minigames with unusually high production values. The art style has been debated quite a bit for its over-the-top color and splash motif, but you can't argue that the animations look great. This trailer gives a release date of June 2nd, 2023.
Remnant 2
The sequel to the third-person survival shooter Remnant: From the Ashes gets an intriguing new trailer with awfully mismatched music. I love the atmosphere and dark tone of this game, but the same-sounding contemporary music deflates it a bit. (It won't be in the actual game, but still!)
Lords of the Fallen Reboot
The original Lords of the Fallen was among the very first Souls-like games by a team other than FromSoftware. It was critically panned as an underwhelming copy of the Souls formula. This trailer of the reboot shows how far it's come toward being something unique. The tone and art direction look incredible, and if the level design and gameplay look decent enough, this could be a favorite in the genre.
First Look at New Multiplayer Crash Game
From the team that made Crash Nitro Racing comes Crash Team Rumble, a team-based online multiplayer game set to release next year. I'll be honest; incorporating the unforgiving platforming physics of Crash Bandicoot into a multiplayer fighting game doesn't sound like a recipe for success, but hey, it'll be interesting to see how it shapes up, right?
Crime Boss: Rockay City
This newly revealed game has some serious star power in its acting roster. Michael Madsen, Kim Basinger, Danny Trejo, Danny Glover, Michael Rooker, and Vanilla Ice are all in this game, and you won't have to wait long to see what it's all about, with a release date of March 28th, 2023.
Bandai Namco and Amazon Team Up With New Open-World Game
Blue Protocol is developed by Bandai Namco and Amazon Games. With Amazon's involvement, I don't know what to think of it, but the game looks anime and colorful, as per Bandai tradition. It's going to be an open-world RPG, and it comes out sometime in 2023.
Earthblade
The makers of the award-winning 2D platformer Celeste have a new platformer coming out called Earthblade. If you like retro platformers, like me, you'll probably enjoy this. Earthblade looks to be going the more Metroid approach of non-linear platforming, and it looks brilliant so far. Since it's from an indie studio that likes to take its time getting everything to a high quality, the release window is 2024.
New Mario Movie Trailer
More Jack Black as Bowser and Charlie Day as Luigi is shown here, along with Keegan-Michael Key's Captain Toad and some really impressive visuals. I'm not sold on most of the voices so far, but the Mushroom Kingdom looks faithful to the games and is looking spectacular in general. As the end screen tells us, it'll only be shown in theaters starting March 7th. Check out this reaction from the Geeks + Gamers YouTube channel:
The rest of the major game reveals are linked below!
Post Trauma
After Us
Bayonetta Origins: Cereza and the Lost Demon
Replaced
Suicide Squad: Kill the Justice League
Dune: Awakening
Wayfinder
Horizon Forbidden West: Burning Shores DLC
Transformers: Reactivate
Banishers: Ghosts of New Eden
Warhammer 40K: Space Marine 2
Meet Your Maker
Kid Crashes the End of the Game Awards, Gets Arrested
Whether this was planned and allowed to happen or truly just the result of bad security, a kid went up on stage as Hidetaka Miyazaki was accepting his Game of the Year award for Elden Ring. At least the kid allowed Miyazaki to finish receiving his well-earned award, but then he walks up to the mic and says this moronically outdated remark: "I nominate this award to my reformed Orthodox rabbi Bill Clinton." The kid got arrested shortly after security walked him off stage. Also, other outlets are saying this kid was the same one who crashed Blizzcon 2019, saying, "Free Hong Kong."
2022 The Game Awards Winners
GAME OF THE YEAR
BEST GAME DIRECTION
Elden Ring (FromSoftware/Bandai Namco)
BEST NARRATIVE
God of War Ragnarök (Sony Santa Monica/SIE)
BEST ART DIRECTION
Elden Ring (FromSoftware/Bandai Namco)
BEST SCORE AND MUSIC
Bear McCreary, God of War Ragnarök
BEST AUDIO DESIGN
God of War Ragnarök (Sony Santa Monica/SIE)
BEST PERFORMANCE
Christopher Judge, God of War Ragnarök
GAMES FOR IMPACT
As Dusk Falls (Interior Night/Xbox Game Studios)
BEST ONGOING GAME
FINAL FANTASY XIV (Square Enix)
BEST INDIE
BEST DEBUT INDIE
Stray (BlueTwelve Studio/Annapurna)
BEST COMMUNITY SUPPORT
FINAL FANTASY XIV (Square Enix)
BEST MOBILE
MARVEL SNAP (Second Dinner Studios/Nuverse)
BEST VR/AR
BEST ACTION
Bayonetta 3 (Platinum Games/Nintendo)
BEST ACTION/ADVENTURE
God of War Ragnarök (Sony Santa Monica/SIE)
BEST ROLE-PLAYING
Elden Ring (FromSoftware/Bandai Namco)
BEST FIGHTING
MultiVersus (Player First Games/WB Games)
BEST FAMILY
Kirby and the Forgotten Land (HAL Laboratory / Nintendo)
BEST SIM/STRATEGY
Mario + Rabbids Sparks of Hope (Ubisoft Milan/Paris/Ubisoft)
BEST SPORTS/RACING
BEST MULTIPLAYER
Splatoon 3 (Nintendo EPD/Nintendo)
MOST ANTICIPATED
The Legend of Zelda: Tears of the Kingdom (Nintendo EPD/Nintendo)
CONTENT CREATOR OF THE YEAR
BEST ADAPTATION
INNOVATION IN ACCESSIBILITY
God of War Ragnarök (Sony Santa Monica/SIE)
BEST ESPORTS GAME
BEST ESPORTS ATHLETE
Jacob "Yay" Whiteaker (Cloud9, Valorant)
BEST ESPORTS TEAM
BEST ESPORTS COACH
Matheus "bzkA" Tarasconi (LOUD, VALORANT)
BEST ESPORTS EVENT
2022 League of Legends World Championship