American Underdog Trailer Reaction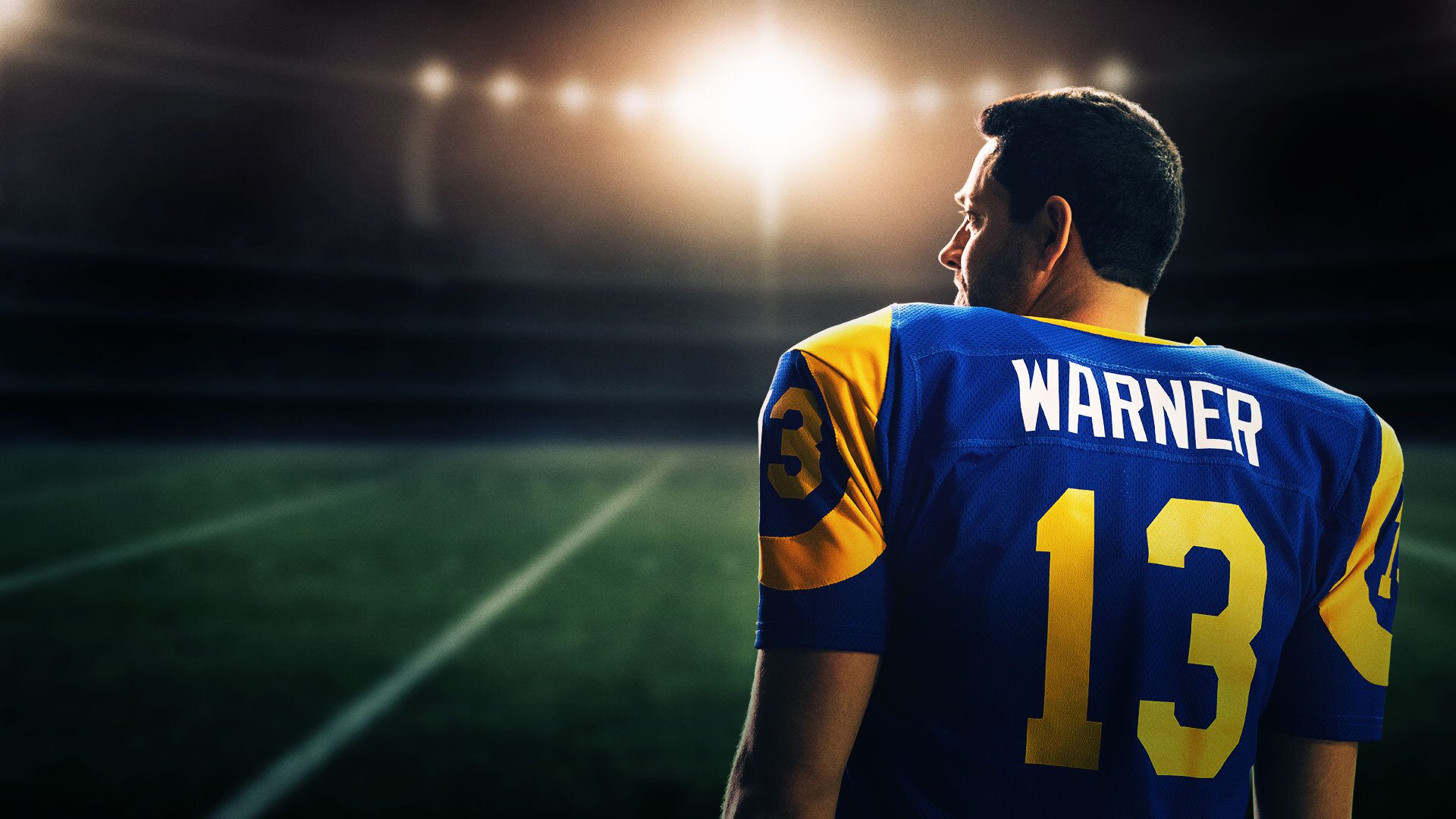 A former NFL quarterback going from grocery store stockboy to Hall of Famer is arguably one of the most inspirational stories in sports history, and we're finally getting a movie about it. American Underdog tells the story of Kurt Warner, the only undrafted player to be named MVP and the only undrafted quarterback to lead his team to a Super Bowl victory. After being invited to their training camp, he was released by the Green Bay Packers before the season started. He became a stockboy at a grocery store afterwards, seriously down on his luck but still hoping to have that pro football career. In 2000, after many personal and professional struggles, he led the Rams (back then the St. Louis Rams) to Super Bowl victory, and the rest is history.
Kurt Warner's story is one of heartbreak, struggle, and faith, and I could not be more excited to see this movie. Starring Zachary Levi, Dennis Quaid, and Anna Paquin, the trailer seems to promise that it's going to tear at your heartstrings but also make you feel good, maybe even inspire you to go after your own dreams. His story is already well-known, but the trailer still doesn't give it all away, leaving the film itself to tell it all properly once released in December. It's a great trailer, and the casting is exceptional. Anna Paquin (True Blood) and Dennis Quaid (The Day After Tomorrow) are fabulous and are always a delight on screen; I expect this movie will be no exception. Zachary Levi (Shazam!), who plays Kurt Warner, is someone I've been a fan of since the beginning of his career, and I am so happy that he is finally being recognized for more and more projects. He's a phenomenal actor and a genuinely good person, and the possibility that this movie could put him even more on the map and maybe even get him an award makes me so happy because it's so deserved. I cannot wait for this movie!
Will you be going to see American Underdog? Let us know in the comments!
You can check out the trailer here: