Doug Liman Will Direct Tom Cruise's Space Movie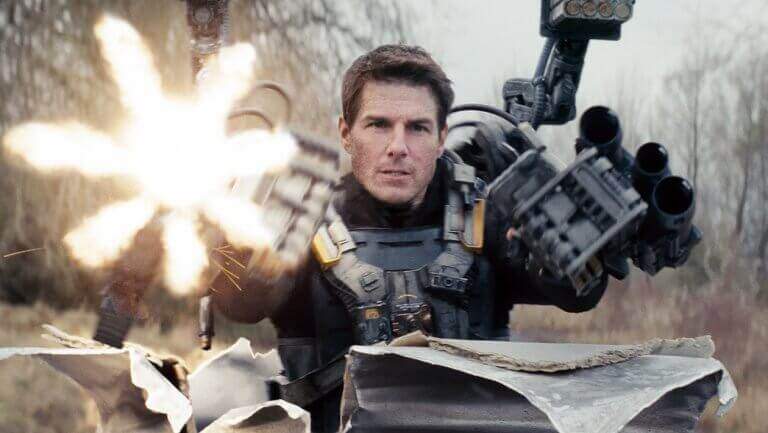 Doug Liman is about to join Tom Cruise in outer space. Deadline reports that the Bourne Identity director will be directing his Edge of Tomorrow star in his revolutionary film that will take this filmmaking duo to the stars. Liman has been involved with the movie since the beginning and has already completed an early draft of the script. The trade notes that once he has completed post-production on the long-gestating Chaos Walking adaptation, he will segue into the Cruise/Elon Musk project – which is still without a studio – thus putting off the perennially delayed Edge of Tomorrow sequel again.
Whoever was going to direct this movie had an enormous task ahead of them. As much as I wanted to see James Gray take the helm,  I had a feeling Tom Cruise would seek out one of his past collaborators. I'm thrilled to see it was Doug Liman, as he always tries to be innovative with whatever film he directs, whether it's reinventing the spy genre with The Bourne Identity or superheroes with Jumper. This need to innovate has always made his films ones to watch and explains why he and Cruise would be on the same page on a project like this. While this is a major leap for Liman, I'm optimistic that the director will bring something fresh to Cruise's outer space adventure. Liman writing the script will allow for a more cohesive vision for the film, with Musk and Cruise no doubt throwing in their two cents. That being said,  I won't be surprised if Christopher McQuarrie comes on board down the road, especially given his vague comments on the Light The Fuse podcast.
Are you excited to see Doug Liman reunite with Tom Cruise, or do you wish someone else were directing? What do you think this means for the Edge of Tomorrow sequel? Let us know in the comments and stay safe and healthy as Geeks + Gamers continues to bring you more movie and TV news!