Empire Releases Exclusive Adam Warlock Pic, James Gunn Interview
Today, Empire Magazine released a spread on upcoming Marvel films Ant-Man and the Wasp: Quantumania and Guardians of the Galaxy Vol. 3. It primarily focused on the third Ant-Man entry, but there is an exclusive image of Adam Warlock in Guardians 3 and an interview with James Gunn regarding the character. Check out an excerpt here:
"But he's definitely not a good guy. What we're seeing is the infant form of Warlock, newly out of the cocoon, and he does not understand life very well. He's basically a baby."

"People online were saying, 'Oh, Tom Cruise should be Adam Warlock,'" says Gunn, who had other ideas. "I wanted somebody who was youthful, and I wanted the person who had the dramatic chops and the comedic chops, not only for this movie but for what Marvel will use Adam Warlock for in the future." "He could become this really important character."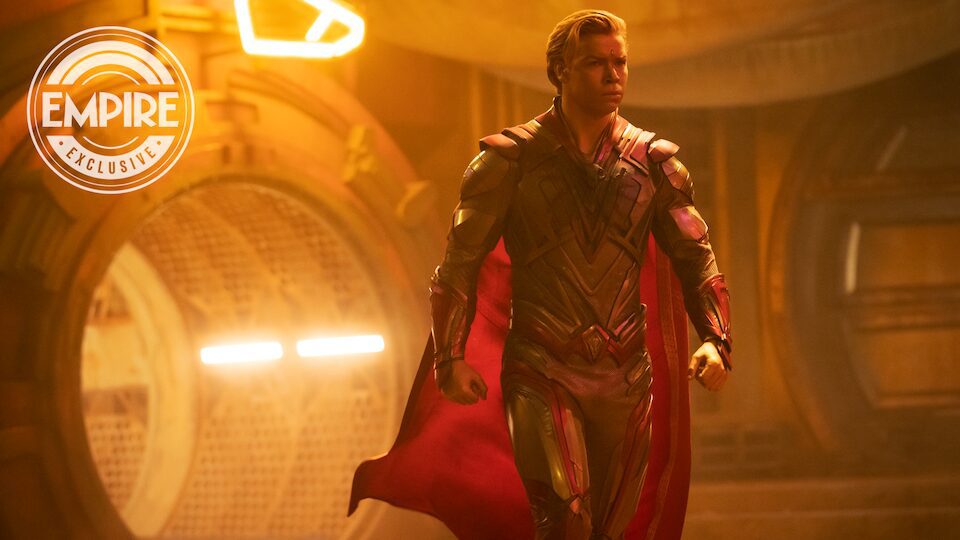 It's funny that Ant-Man and the Wasp: Quantumania and Guardians of the Galaxy Vol. 3 were covered together, as they're the only Marvel projects I have hope for. This looks and sounds great to me. I don't know anything about this character, but I liked Will Poulter in Voyage of the Dawntreader and Dopesick. The Guardians series is one of few Marvel offshoots that has yet to either go downhill or end, so I hope they get this one right. There are a lot of emotional stakes in play, and I can't wait to see this movie. 
But what do you think about Warlock's appearance, Gunn's comments, or anything else? Drop us a comment below!
Thanks again to Empire Magazine for the image!