Justified: City Primeval Trailer Pulls First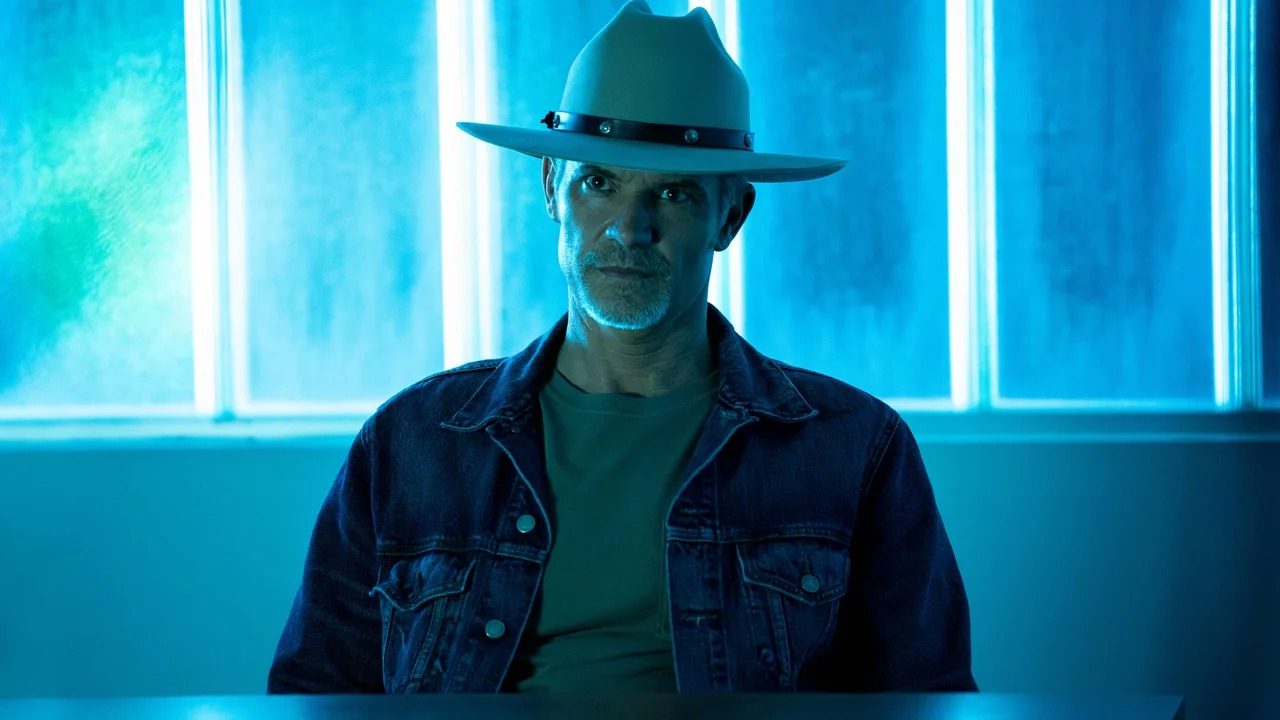 The hat is back. FX has released a trailer for Justified: City Primeval, the miniseries revival of Justified. Based on another book by Elmore Leonard, City Primeval catches up with Deputy US Marshal Raylan Givens fifteen years after he left Harlan County, Kentucky. This time, Raylan finds himself in Detroit with his teenage daughter Willa, hunting down a desperado on a killing spree. Can the displaced cowboy navigate the big city? Timothy Olyphant returns as Raylan, with his real-life daughter Vivian Olyphant playing Raylan's daughter; Boyd Holbrook, Aunjanue Ellis-Taylor, Vondie Curtis-Hall, and Victor Williams also star. Justified: City Primeval premieres on July 18, 2023, and you can see the trailer below:
Justified: City Primeval had me before seeing a single frame. I love Justified, and I've re-watched it several times all the way through. I've liked Timothy Olyphant since Scream 2, but it was through Raylan Givens that he became a legend. Now, he's back for what I hope is only the first of several more times (as long as they can find a good story). But the trailer is still great, showing just enough of the series' flavor to let us know what we're in for when Raylan returns. I like putting him in Detroit, emphasizing his persona as a cowboy born in the wrong era. And if you're going to bring him back without Boyd Crowder, you need a good villain worthy of his attention; I'm not sold on Boyd Holbrook as an actor, but I like what the trailer says about his character, a kill-happy psycho Raylan will almost certainly have to put down by the end of the series. They're already teasing the showdown, and I already can't wait. I'm also glad Raylan's trademark Stetson is back; the hat he wore at the end of Justified, the one he took off Boon, didn't look nearly as cool. I hope there's a story behind how he gets it back, and I'm sure it'll be a play on "I tried it on one time, and it fit." And there has to be a pool somewhere, maybe in Vegas, on how many Coogan's Bluff references they're going to make.