REVIEW: Survivor Series (2017)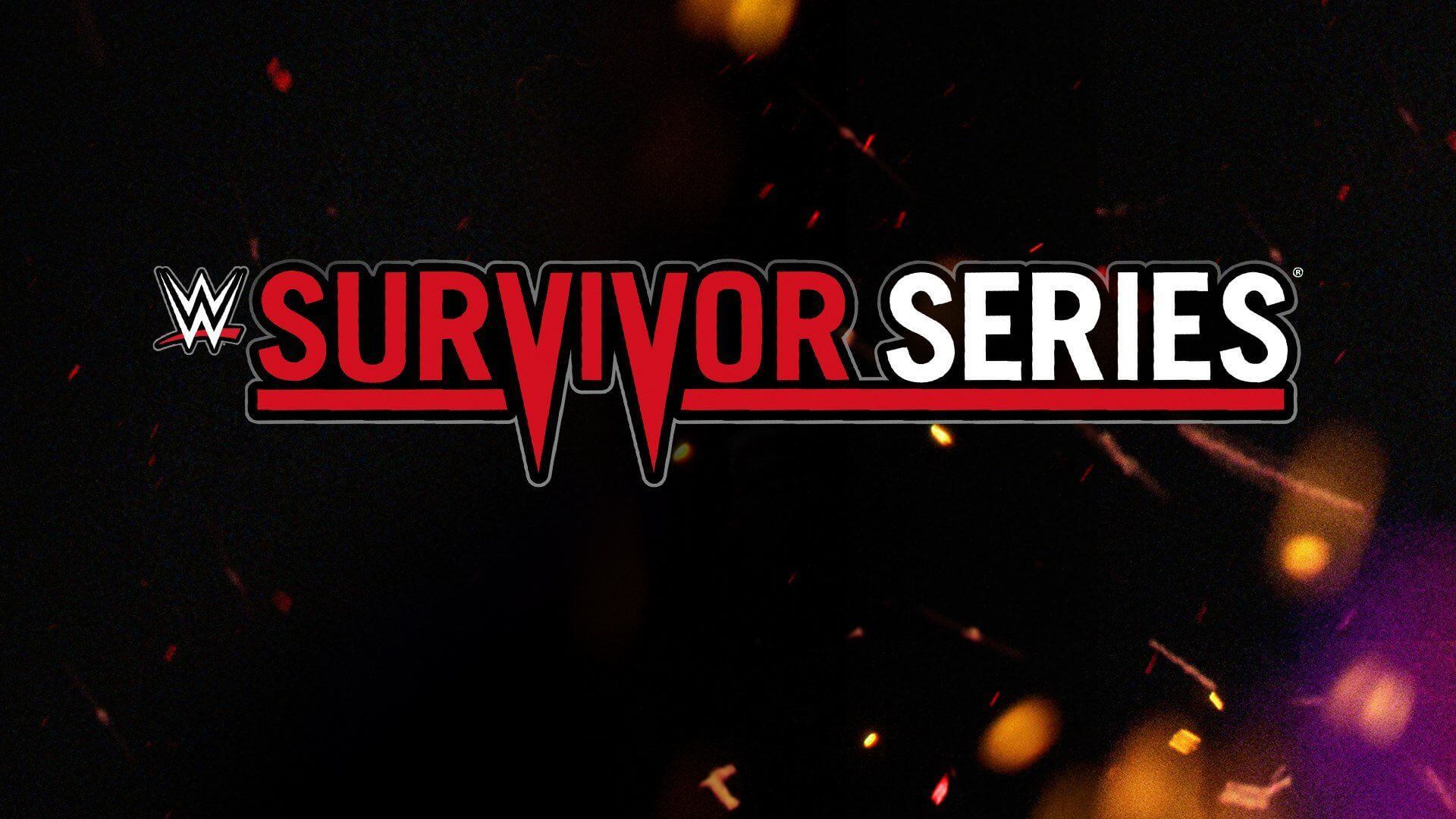 Survivor Series has been one of the biggest PPVs in Sports Entertainment since its debut in 1987 and 30 years later it still stands as one of the biggest events on WWE's calendar.It is also one of the most high pressure PPV events as Survivor Series of past years have given fans some of the greatest memories and most controversial acts across any of the wrestling brands. From being the event that introduced the Elimination Chamber to Bret Hart losing his title to Shawn Michaels in what would be come to know as The Montreal Screwjob to being the first on-screen appearance of The Undertaker. The stakes are always high during the event and this year was no exception as Raw and Smackdown battled it out for brand supremacy!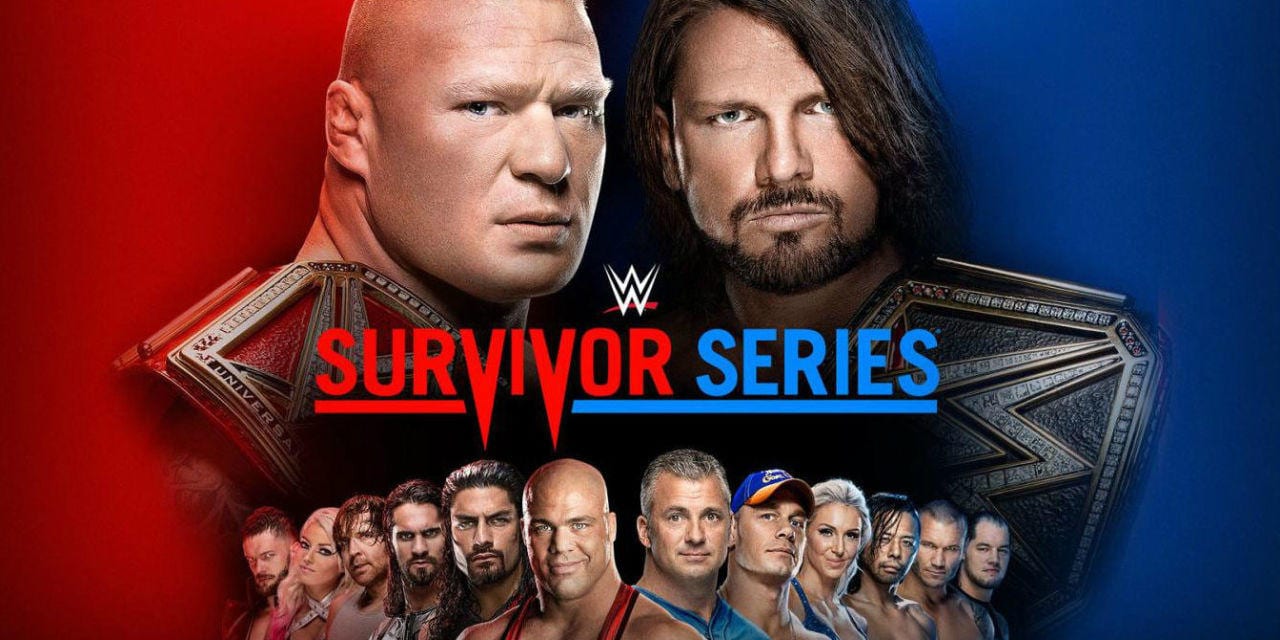 The kick-off show started off with three quick matches that saw Elias defeat Matt Hardy, Kalisto fall to Enzo Amore who retained his Cruiserweight Title and the team of Kevin Owens and Sami Zayn take down the terribly named Breezango. Survivor Series '17's first big match started things off with such a tremendous bang that it inspired multiple chants of "This is awesome," as the newly reunited Shield (Roman Reigns, Seth Rollins and Dean Ambrose) squared off against the New Day. The New Day showed their ability as a team by pulling out all the stops, but despite them dishing out everything they had in the ring, a devastating Shield Bomb to Kofi Kingston off the middle rope left them in defeat. The Shield had their hands raised in victory and it was Team Raw 1-0.
Next up came the women of both brands as Team Raw's Asuka, Alicia Fox, Sasha Banks, Nia Jax and Bayley locked horns with Team Smackdown's Becky Lynch, Naomi, Carmella, Tamina and Natalya. Before the match began, Stephanie McMahon let loose a rallying cry for Team Raw warriors that seemed to work as the ladies of Raw took this match. It was a match that included Bayley scoring a sneaky roll-up pin on Becky Lynch, cousins Tamina and Nia Jax going at it on the outside of the ring,a botched pinfall count that caused Alicia Fox to be eliminated and a quick submission of Naomi. It came down to a 2v1; Natalya and Tamina of Smackdown against Asuka of Raw. The rallying cry of Stephanie McMahon must have echoed, because Asuka goes "Super Saiyan" at this point and submits Tamina with an armbar and then reversed out of a "Sharpshooter" to get Natalya into an Asuka lock. It was one of the best matches of the night and was a sure crowd pleaser. Team Raw 2-0.
Following up the exciting women's match was going to be a tall order and while both men tried their best, The Miz vs Baron Corban fell flat. What was to be expected from a feud that started on social media. Corban's move-set has become as predictable as a morning deuce and while he scored he the win for Team Smackdown, he made it worse by messing up on the mic by misquoting The Miz' catchphrase. Not a sparkling way for Team Smackdown to pull within 1 win. Team Raw 2-1.
The Usos Team Smackdown took on The Bar of Team Raw in the next match in a battle of Tag Team Champions.  Jimmy Uso took a beating and kept grounded for a good amount of time. Sheamus and Cesaro (The Bar) proceeded to dominate and stop the Usos from using their speed, until Jimmy could tag Jey into the action. It all ended in an amazing series of events that saw Cesaro raise Jey up in an Electric Chair for Sheamus, only for Jey to get Sheamus in a Samoan Drop from the top rope. After a double Super-Kick to Sheamus, the Usos hit the top rope splash and sealed the victory. The teams twisted the finish of last year's match between the two teams, only this time the more deserving team in the Usos won. Tied 2-2.
Possibly the worst match of the evening took place when newly crowned Smackdown Womens Champion, Charlotte took on Raw Womens Champion, Alexa Bliss.  There is no question Charlotte Flair is one of the best superstars in WWE today, superbly talented in the ring and on the mic. So, when she took on Alex Bliss, it made it clear that Alexa is not on the same level. Bliss made a few mistakes and has a limited move set which made the match quite average, this fight will definitely be forgettable and doesn't hold a flame to Natalias and Charlottes title match on the previous Smackdown. Charlotte got the win for Team Smackdown with the Figure 8. Team Smackdown 3-2
We have arrived at one of the most anticipated matches of the night in Raw's Universal Champion Brock Lesnar against Smackdown's WWE Champion AJ Styles. Lesnar dominated Styles early on, tossing him around the ring and hitting him with German Suplexes. Styles managed to escape an F-5 by the Beast Incarnate and started working Lesnar's legs. After a Pele Kick to Lesnar's head, the action continued outside as Styles nailed Lesnar with an aerial assault before finally slamming him into the steel steps. Styles brings Lesnar back into the ring and hits him with a perfect 450 Splash, but Lesnar managed to kick-out at a 2 count. Lesnar managed a small comeback and captured Styles in another F-5, but Styles countered into a Calf Crusher. Screaming in pain, Lesnar grabs Styles head and repeatedly slammed it into the mat to get out of the painful submission hold. After regaining his composure, Styles attempted a Phenomenal Forearm, but this time Lesnar was the one to counter and hit Styles with the F-5 and the win. Easily one of Brock Lesnar's best matches in a long-time. Tied 3-3.
To end the night, The Mens Survivor Series match was our main event as  Shane McMahon captained Team Smackdown and Kurt Angle was captain of Team Raw. Team Smackdown featured Shane O'Mac, John Cena, Bobby Roode, Shinsuke Nakamura and Randy Orton against Kurt Angle, Triple H, Finn Balor, Samoa Joe and Braun Strowman. Shane started the match against Strowman however after being thrown across the ring a quick succession of tags saw Samoa Joe lock up with Randy Orton and Finn Balor going toe to toe with Shinsuke Nakamura. Finn and Shinsuke are no strangers in the ring  and after seconds of these two being in the ring together it was apparent why their battles are still talked about today. Finn tags in HHH to the delight of Nakamura  and after a series of kicks and punches, HHH gains the upper hand and Shinsuke tags in Bobby Roode. The Glorious one and The Game put on a nice display which resulted in HHH reversing a DDT and hurling Roode into the Raws Team corner, to the dismay of HHH, Angle tags himself in, the two begin to bicker between themselves before Braun Strowman tags in, Roode gets the tag to Shinsuke but sadly The King of Strong Style is no match for The Monster Among Men and is eliminated. At this point all Hell breaks loose with Strowman getting put through the German announcers' table by everyone on Team Smackdown, Shane getting top roped Belly to Belly Suplexed by Samoa Joe, Cena getting beat down in Team Raw's corner and Team Raw bickering for the second time of the evening which causes Samoa Joe's elimination by a Cena AA, while he is distracted. As the action gets back to normal, Kurt Angle gives his old rival John Cena an Angle Suplex and the elimination. Finn Balor then steps in and tries to take it to Team Raw, but quickly sputters out and is hit with an RKO by Randy Orton and gets eliminated. As Triple H stepped into the ring to face Orton, Shane O'Mac gets attacked on the outside of the ring by Kevin Owens and Samy Zayn. While Shane fights them off with a steel chair, the distraction proves enough as Randy Orton watching the action on the outside is eliminated. With Shane being the last survivor for Team Smackdown, the members of Team Raw bicker once again on who should step into the ring. Shane attempts to take advantage of the confusion, but winds up in an Ankle Lock just the same. But when it looks like Shane is about to tap and Team Raw to get the win, Triple H shows his hand in the game he was playing and Pedigrees Angle and drags Shane on top of him for Angle to be eliminated. With everyone thinking double-cross in the arena, Triple H turns on Shane O'Mac and hits him with the Pedigree and the cover for the win. Even with the deception, Team Raw takes the win, but can't celebrate as Strowman gets into Triple H's face about the deception. The two get into it and Strowman hits Triple H with 2 huge Powerslams to tell him "game over."   Team Raw wins Survivor Series 4-3.
Overall this year's Survivor Series was definitely worth the money and truly show why wrestling is still special to so many people and that these big events mean so much to not only the fans, but the wrestlers themselves as they gave some history making performances. Besides a few slow matches that followed an epic match or there was a noticeable skill level difference, the only big negative I took away from the PPV was the realisation that it may be some time before we get to see the likes of Natalia and Asuka, Finn Balor and Shinsuke Nakamura, do battle inside a WWE ring. Overall Survivor Series was a very good PPV and I would give it a solid 7/10.