Shazam! Fury of the Gods TV Spot Features a Massive Spoiler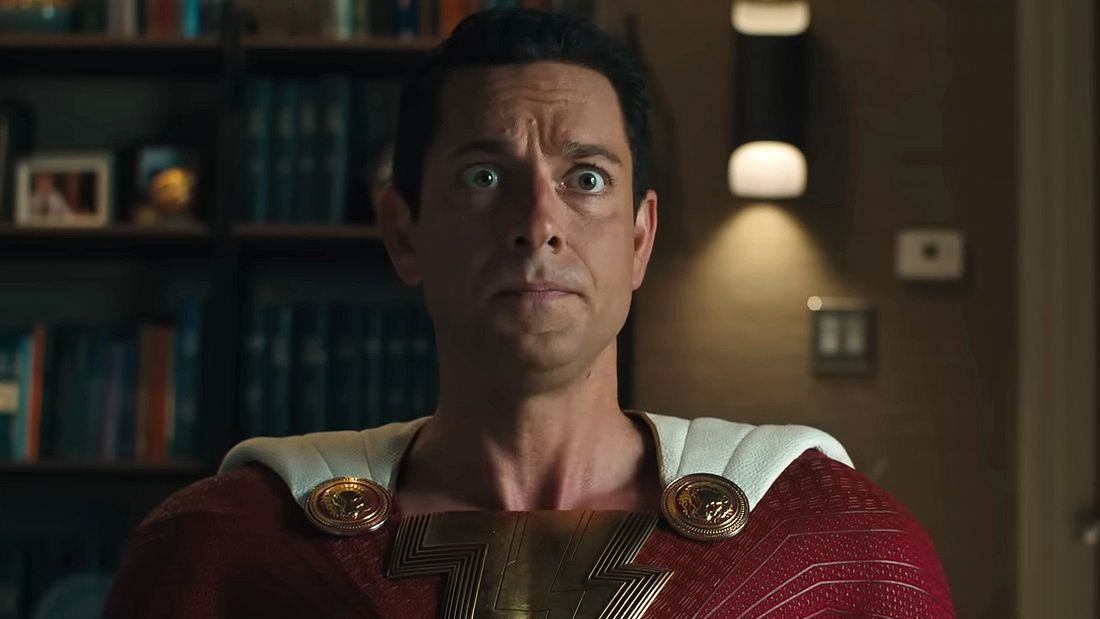 Warner Bros. Discovery seems to want potential ticket buyers to know every inch of Shazam! Fury of the Gods before they get to the theater this weekend. A new TV commercial for the upcoming superhero sequel spoils the appearance of a major DC character. I'm not going to say who it is or embed the video, but if you want to know – or have been spoiled already like I have thanks to some creep on Twitter who decided to take a screenshot of it and tweet away – you can see it here.
This seems like a stupid thing to do, but it also isn't surprising because Hollywood loves to tell audiences what to expect from every second of their movies ahead of time. Still, this feels like a step too far, like letting everyone know about a certain cinematic legend showing up at the end of Robin Hood: Prince of Thieves. (The movie's over thirty years old and I still don't want to spoil it.) This would have brought the house down in every theater showing Fury of the Gods; now, people will just be waiting for it. It's a bummer, and even though it's one moment in a movie that has plenty more going for it, you can't help but feel a little deflated, like the experience won't be what it could have been, and I hate Warner Bros. for that.
I think I know why they did this, though. Fury of the Gods is not tracking well, and it's set to be another disaster for the beleaguered Warner Bros. after Black Adam tanked. James Gunn and Peter Safran's coming overhaul of the DC movie universe, even if it ends up being successful, is currently a double-edged sword, with this year's DCEU holdovers feeling like the remaining episodes of a canceled TV show. When Gunn made that video teasing what the first slate of films in the upcoming DC Universe would be, he mentioned Fury of the Gods and Aquaman and the Lost Kingdom and was vague about how they fit into the continuity of the films he and Safran will produce – which many suspect is because they'll have nothing to do with it. So, understandably, people aren't all that into them. And while I understand the argument that a good movie is a good movie regardless of whether it's leading anywhere (and I agree; I'm looking forward to this one, too), you can't tease a big shared universe and then lay that crap on people; it's disingenuous, and you sound whiney.
Whatever the case, the folks at Warner Bros. want to drum up as much business as they can to avoid taking a bath on yet another DC movie that should be making some good money for them, especially after people liked the first one. So, they're announcing *insert spoiler cameo here* on TV in a desperate bid to get people to show up this weekend. I get it, but it still sucks for those of us who would have liked to be surprised.
Director David F. Sandberg even warned people about it in a tweet (don't read the comments if you want to stay unspoiled):
I'm not sure if he's taking a dig at Warner Bros. for spoiling the movie or putting the onus on fans (the latter of which would be a pretty lousy thing to do), but how realistic is it for people to simply avoid TV and the internet for a week? And they shouldn't have to, especially because of the studio putting out the movie. 
If anyone has managed to avoid this spoiler, good luck, friends. I hope you make it to the movie with your purity intact. For those who have been spoiled, I'll get the first round.