Tampa Bay Rays Use 4 Outfielders To Stop Mike Trout, But It Doesn't Work
The MLB Is Running Out Of Ideas To Slow Down Mike Trout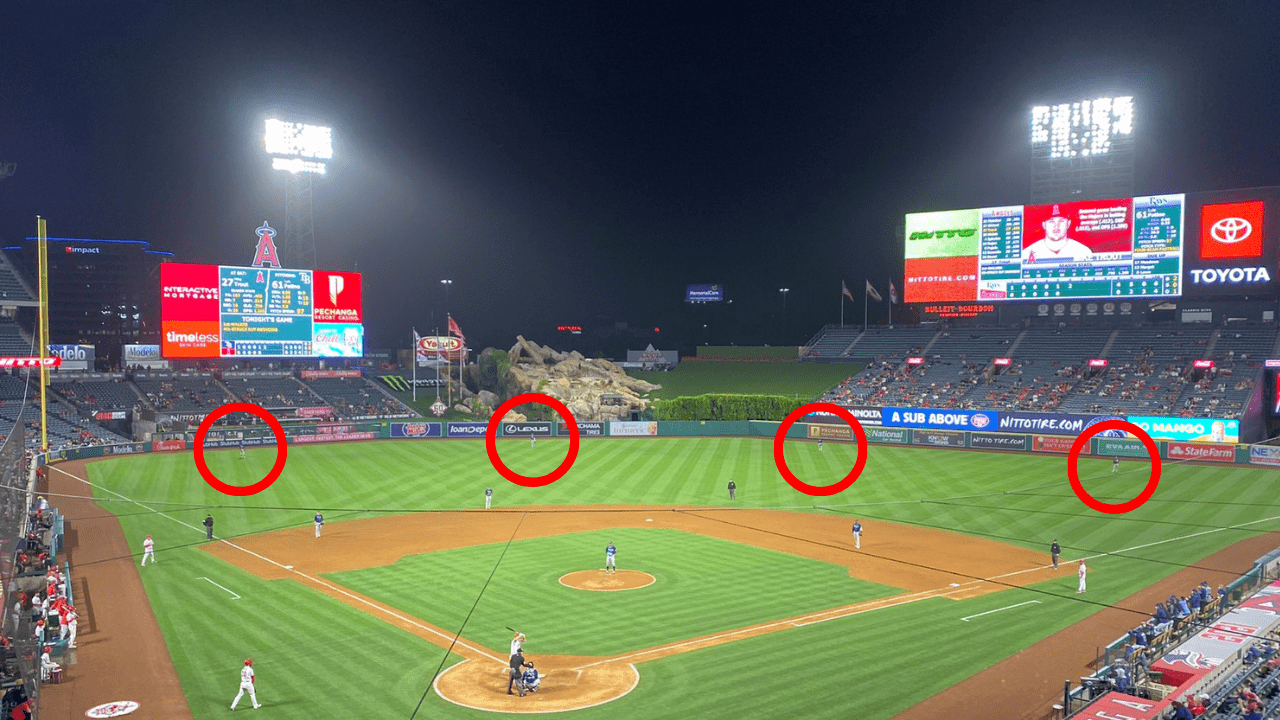 Mike Trout is fucking good. Although he may be the most boring player in baseball (his hobbies include amateur meteorology; no lie), you can't deny his greatness. A month into the 2021 season, Mike Trout is batting .407, is getting on base over 50% of the time, and is continuing his bid to be the greatest baseball player of his generation.
He's so good that opposing MLB teams are desperate to find new and ridiculous ways to try to stop him. The Tampa Bay Rays decided that they would put four players in the outfield.
You have to give them credit for trying.  But it doesn't matter how many people you have in the field because Mike Trout will just hit it over them.
This dude is insane. Even though I joke about how boring Trout is, I have to respect a man who wakes up every day and goes to work without causing any drama. In the day and age of people like Lebron James running his mouth and destroying his league, the MLB is blessed to have an old-school great like Mike Trout.