Top Cow's The Darkness Comic Book Relaunch to be "a Hard R"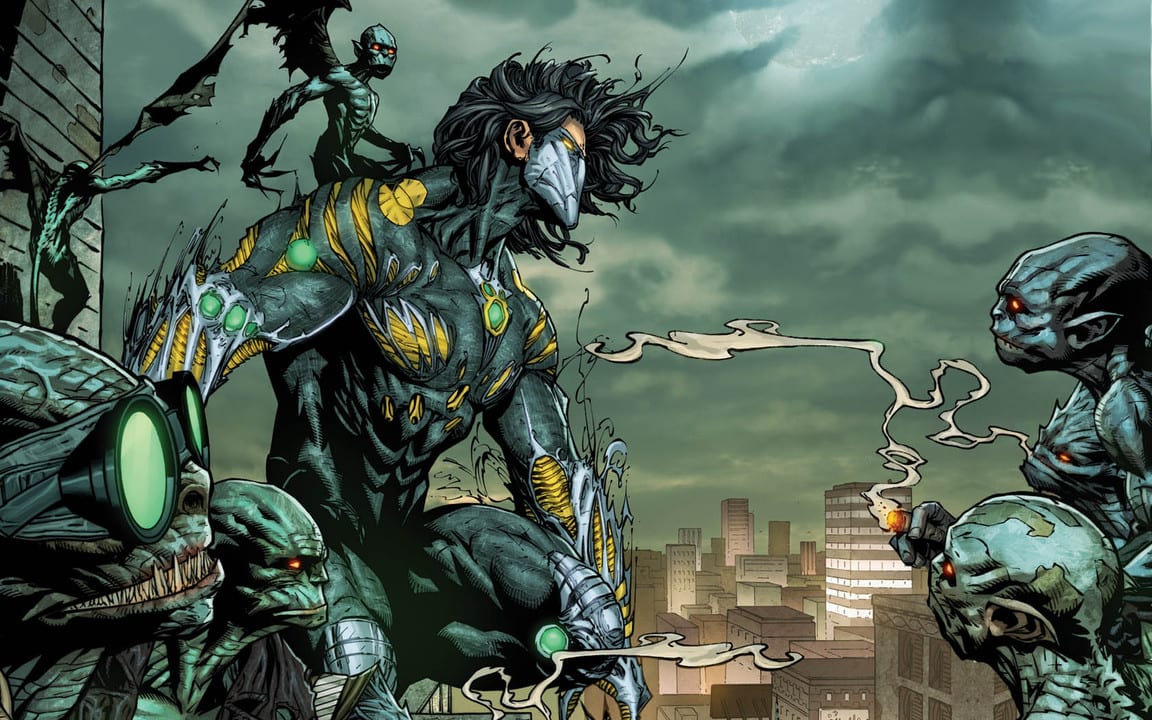 Back in the '90s, a very interesting period for comic books, new publishers and characters broke into the medium's mainstream. Image Comics was at the very top of the new companies. It was founded by former top Marvel talents who walked away from the company to start a business of their own, including Marc Silvestri (Uncanny X-Men) with his own Top Cow Productions, one of the edgier studios known for their impressive graphic art. They found great and long-lasting success with their The Darkness and Witchblade franchises, both an in-canon odd couple brought together by very powerful circumstances, and two of the most hardcore, gritty fan-favorite franchises which have even made it into TV and video games.
The good news is that after the events from Top Cow's Rebirth line and the final issues of the Sara Pezzini Witchblade run with the "Darkness Falls: The Death of Jackie Estacado" two-issue storyline, it seems the studio has a 2019 relaunch of their flagship characters in store. This relaunch promises to make the characters a force not to be taken lightly, with a resharpened edge to cut through the "politically correct" era of comic books.
Here, let me show you what Matt Hawkins, Editor-in-Chief of the comic book publisher (and the writer in charge of the title) shared on Facebook yesterday…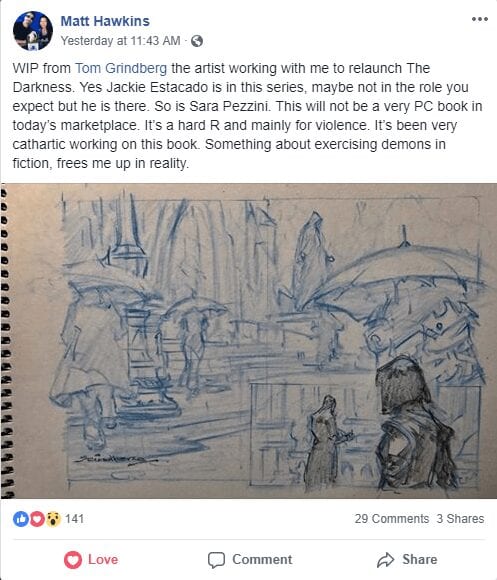 If these are just rough sketches, imagine how powerful Tom Grindberg's linework must be! It will make the book pop out from the racks, and it's definitely something long-time fans and new readers should pull list at their local comic book store to #MoveTheNeedle.
This is shaping up to be a great addition to the already solid & thematically diverse Top Cow line of comic books, with the return of now cult classic Death Vigil & the continuous smash hit Sunstone (Sunstone: Mercy will hit the stores this fall), both by the now legendary Stjepan Šejić – who became legendary from his work in Witchblade, Angelus and the second Artifacts for the company.