Another Week of Wrestling #18 (20th September 2021)
The Big E cash in, Reigns and Lesnar at WWE Bloodmoney, Vince McMahon's greed, WWE's UK tour, TV ratings, ticket sales, and more!
I discuss the Big E cash in, Brock Lesnar vs. Roman Reigns in Saudi Arabia, Vince McMahon's greed, WWE's UK tour, TV ratings, ticket sales, and more! Welcome, and thanks for joining me at Geeks + Gamers!

<—Last week's installment of Another Week of Wrestling!
As well as bringing you That's Not Wrestling every FRIDAY, ranting about PPVs on YouTube, and telling people how to play video games on my own website, I also mouth off on a Monday regarding other wrestling events that catch my eye. I'm Danny Damage, writing for Geeks + Gamers, and this is Another Week of Wrestling!
Big E's cash-in on Monday Night Raw.
It's been a week now, but Big E finally took Bobby Lashley's WWE Championship from him on Raw last week. Big E spent the whole night making his plans very clear, and when Bobby Lashey and Randy Orton's main event match was over, he made good on his promise. Now, I've no issue with E winning the belt, but his method wasn't quite what you'd expect.
Lashey had endured a beating in his match against Orton, and by the time Big E showed up, Lashley was in no shape to fight. Big E, being the face, shouldn't really have been happy with such a cheap win, but that's what happened. A part of me is now cheering for Lashley to get his revenge for losing his belt unfairly via the Big E cash in.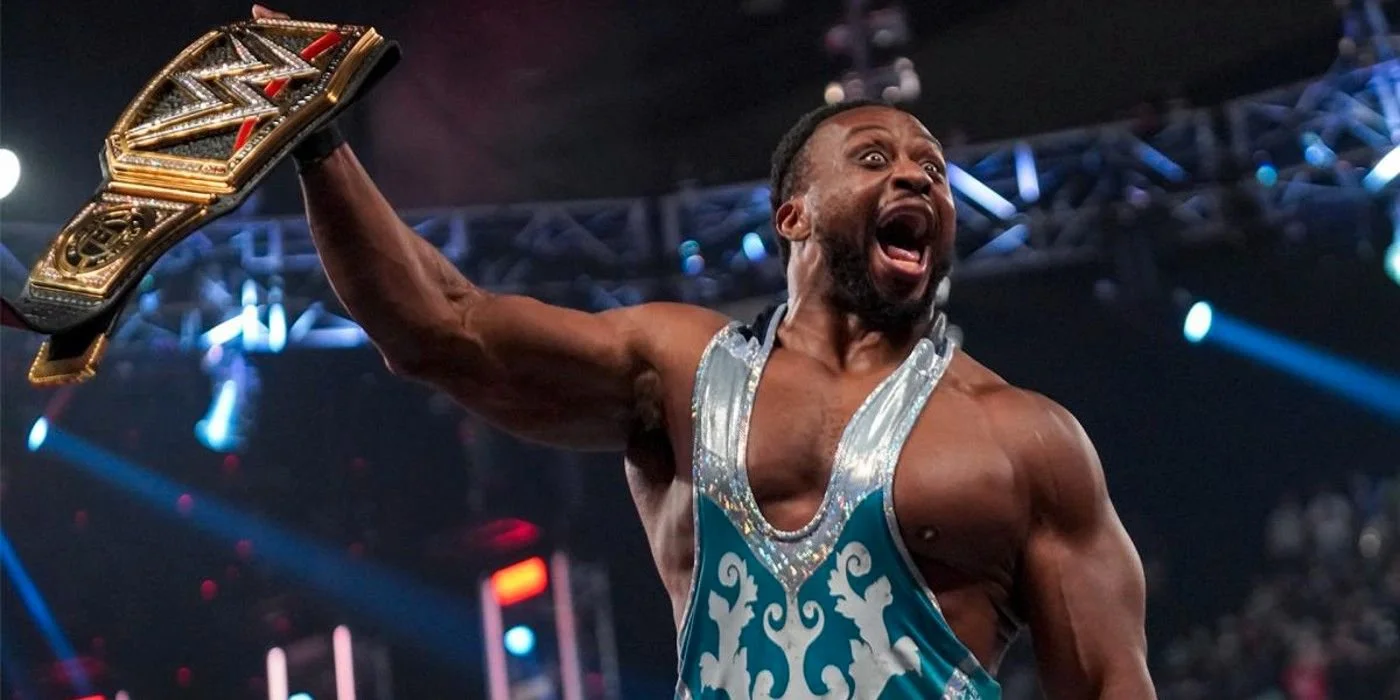 One other thing: I'm sorry to be the Big E cash in party pooper, but too many dick jokes become a concern. Big E and the New Day got away with it when they were initially heels, and they walked a fine line talking about "eating booty-o's" and such in front of your kids. I think it's safe to say that it got pretty old a while ago now.
It's fine when there's a little bit of knob-humor sprinkled in here and there, a la The Todd from Scrubs and Quagmire from Family Guy. When it's constant gyration, lip-licking, and rubbing yourself against everything and everyone, people fear that you don't know how to turn that off, and it comes off a bit sex-pesty.
I'd love to see Big E in a more serious role, like when he was in NXT. Turn him against Kofi Kingston and Xavier Woods and wait for the "Why Big E why?" signs and tears to come flooding in. The Big E cash in won't go down as the most memorable, but it was hardly the worst.

Fans Snubbed For Blood Money (again)
Brock Lesnar vs. Roman Reigns is set for WWE Blood Money WWE Crown Jewel in Saudi Arabia. When these two have clashed previously, Roman Reigns has been the (wannabe) babyface taking on Paul Heyman's beast. This time around, Heyman is the wise man of Roman's heelish faction, and Lesnar is the one who dares try to overthrow him. The fans so far at Smackdown and SummerSlam have been salivating for this match, but it looks like someone more important to Vince McMahon has come along to host the party.
Crown Jewel and Super ShowDown are no strangers to controversy or even pushback. But Vince still has a pulse and therefore still has a thirst for cash, so here we are… again. It's handy for WWE to have a sly payday like this a time or two a year – especially if the company needs a nice little financial boost. You know, assuming they actually pay up and the plane's allowed to leave, that is. No matter the mess, there's always the opportunity to clean it up and make a load of heartfelt video packages demonstrating how The Disney of Wrestling is making the world a better place! </sarcasm>
"Philanthropy is the future of marketing," remember?
Even *if* every corporately performed gesture of kindness is a by-product of a promotional campaign, the public's perception is important for WWE's business. AEW has just announced their partnership with The Owen Hart Foundation and is evoking fond memories and teary eyes while Vince is rubbing shoulders with… you know. This isn't the first, the second, or the third time this relationship has ruffled feathers.
For an international company that has devoted so much time, money, and lip service to the power of philanthropy, it doesn't look good at all, not to the fans and not to anyone else. It's making it really easy for others to look so much better by comparison.
WWE's UK Tour
Good news for wrestling fans in the UK who want to watch WWE live without the need to stay up until 3-4 AM! Since WWE has resumed its regular touring schedule, dates in the UK have emerged for a November 2021 tour!
Brighton – Brighton Centre (Wednesday, November 3, 2021)
Sheffield – Utilita Arena (Thursday, November 4, 2021)
Birmingham – Utilita Arena (Friday, November 5, 2021)
London – SSE Arena Wembley (Saturday, November 6, 2021)
Liverpool – M&S Bank Arena (Sunday, November 7, 2021)
Leeds – First Direct Arena (Monday, November 8, 2021)
Nottingham – Motorpoint Arena (Tuesday, November 9, 2021)
Manchester – AO Arena (Wednesday, November 10, 2021)
I'm assuming the Monday show in Leeds will be a Raw taping, and the Birmingham event on Friday will be filming Smackdown. There's obviously a time difference from the UK local time, so they're never aired live.
Speaking of live shows…
Ticket Sales & Ratings
Both AEW and WWE have events booked at the same venue, and AEW's are selling much quicker. This comes to me as no surprise, as AEW is the new thing on the market. WWE has been touring the country (before lock-downs) on a loop forever, and people are obviously enjoying/willing to risk something different.
The usual AEW fluffers/anti-WWE shills are also reaching again. They're claiming that AEW had some kind of victory against WWE last week because Dynamite beat Raw in one demographic… even though Dynamite had almost 500k fewer viewers than Raw in total.
Wednesday's Dynamite had 1,175,000 viewers, Monday's RAW had 1,670,000 viewers. As well as obviously being on two different nights of the week, they were neither contending with each other nor the same competition on other channels. What makes matters worse, AEW Rampage, just two days after, only managed to get 642,000 viewers. That's a drop of over 40% since CM Punk jumped out of the cake.

AEW's ratings are a great measuring stick for their own growth, but I've said numerous times that sizing themselves up against WWE like this is futile – or, at least, it should be. I still recall AEW offering "a sport-based" promotion as an alternative to WWE's overproduced, glorified reality show with the occasional spot of clowning.
Even if AEW is adamant about serving the same product but from a different source, that's just daft. There are a lot more than 2,845,000 potential fans that would give wrestling a chance if it was as good as it could be. Why not try and bring more lapsed eyes back to wrestling because your show is shit-hot and not just prey on those disappointed, rebounding WWE fans? Or is it easier to air WWE-Lite and just cherry-pick numbers to make you feel better?
That was rhetorical; we all know that AEW is taking the easier of the two options…
That's it for this week. Digest and discuss! Don't forget to look out for "That's Not Wrestling!" which lands here on GeeksandGamers.com every FRIDAY – Yes, the day has changed! Take care, and I'll see you then and next Monday to discuss #AnotherWeekOfWrestling!
BONUS ARTICLE – PUTTING IT BLUNTLY: How To Play Video Games.
BONUS VIDEO – PUTTING IT BLUNTLY: AEW All Out 2021 Review.
Background Artwork Designed by Rachael Hope.
Thanks for reading about the Big E cash in! If you're looking to organize something more in-depth, have a quick natter, or just throw a passing insult, feel free to get in touch on Twitter, SUBSCRIBE to my YouTube channel, and/or check out everything else I do over on: