Chris Pratt Will Play Star-Lord in Thor: Love and Thunder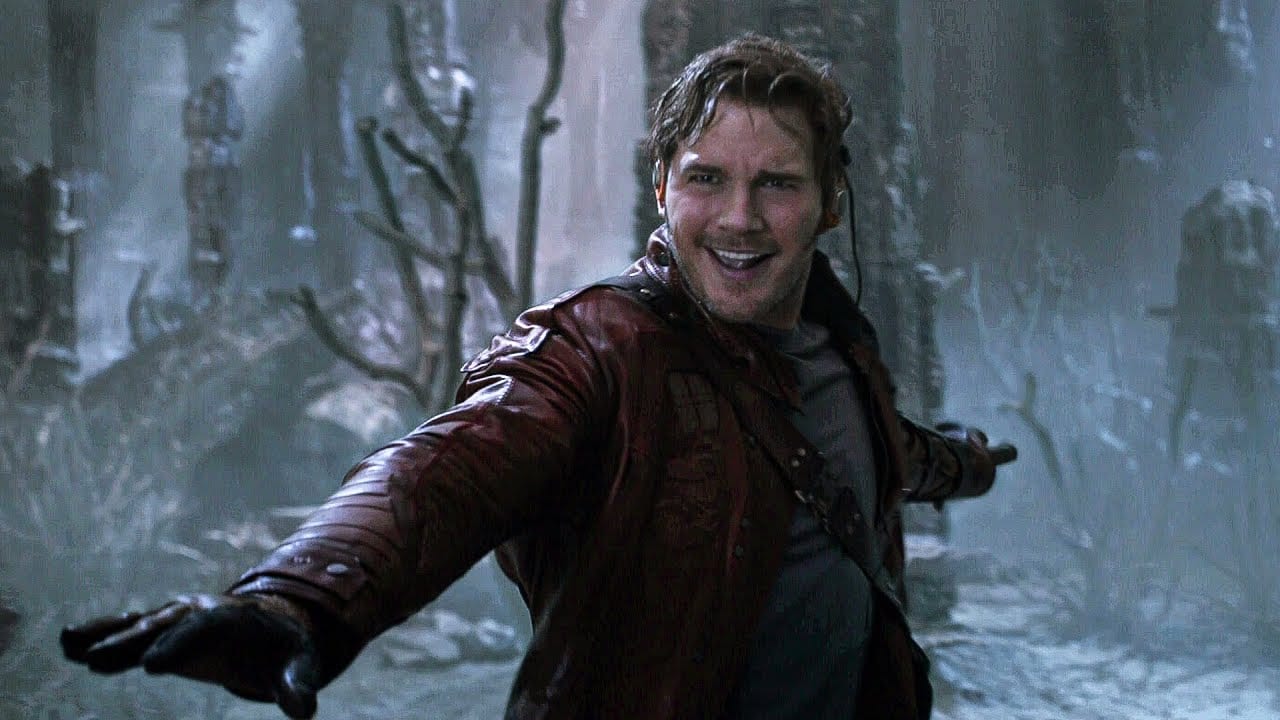 The Asgardians of the Galaxy aren't breaking up just yet. According to The Hollywood Reporter, Chris Pratt will appear as Star-Lord in Thor: Love and Thunder. Once he's finished filming The Tomorrow War, a sci-fi action movie in which he's starring with Yvonne Strahovski, he'll head to Australia to reprise his role as the Guardians of the Galaxy leader (of course!). Like Thor, Star-Lord was last seen in Avengers: Endgame, where he and his crew set off to find an alternate-universe Gamorra; accompanying them was Thor, looking to find his place in a universe where he has no official role anymore. Thor: Love and Thunder will star Chris Hemsworth, Natalie Portman, Tessa Thompson, and Christian Bale, alongside Pratt. Taika Waititi will direct, following his turn on Thor: Ragnarok. Thor: Love and Thunder is currently set to hit theaters on February 11, 2022, but I believe in nothing anymore.
Chris Pratt's involvement isn't a huge revelation. Back in March, Vin Diesel said that he'd spoken to Taika Waititi, who told him that the Guardians of the Galaxy would be a part of Love and Thunder. Considering how Thor departed Endgame, it would be hard to leave them out of his next adventure – or, at least, severely disappointing. (Although Waititi certainly dispensed with any lingering plotlines he didn't want to deal with in Ragnarok with as little care as he could.) It's nice to hear, though, at least immediately. I don't like what they're doing with Love and Thunder at all, but they sure are going out of their way to make me want to see it. Aside from Pratt and his fellow Guardians showing up, Christian Bale will be playing the villain, and I think it might be a mortal sin to skip a Christian Bale performance. There are also rumblings that Loki will be involved, and since Love and Thunder releases after the first season of his Disney+ TV series will air, I give that good odds. A Thor movie without Loki wouldn't feel right, and now that they have the time-travel-alternate-universe-fan-popularity trump card, I'm sure they'll use it. Love and Thunder has a lot going for it; it's just also got Taika Waititi and Lady Thor. This one has "mixed bag" written all over it, and hopefully, elements like Chris Pratt and Christian Bale can keep it from necessitating one of those Don Corleone memes. ("Look how they massacred my boy!")
Is Chris Pratt's involvement in Thor: Love and Thunder a surprise to you? Are you looking forward to the movie? Which Chris will be captaining the Benatar? Let us know in the comments and stick around Geeks + Gamers for more Marvel movie news!