Television
Comic-Con 2019: Watchmen Trailer Never Compromises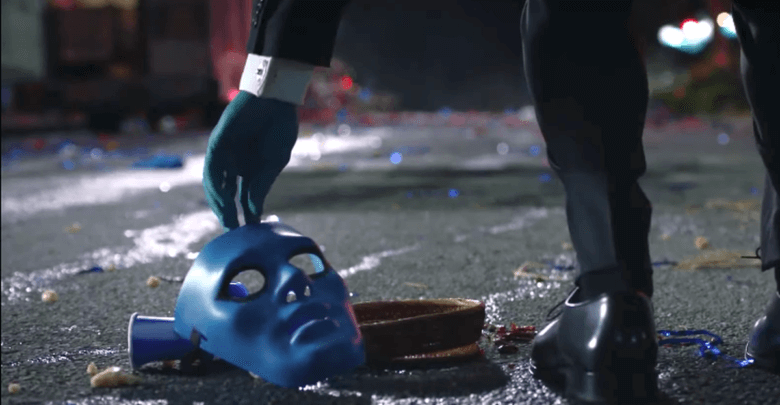 The Minutemen are striking again as HBO unveiled a trailer for Watchmen, their new show based on Alan Moore and Dave Gibbons' graphic novel, at Comic-Con this weekend.  Premiering in October, the series from Damon Lindelof stars Jeremy Irons, Regina King, Don Johnson, Louis Gossett Jr., and Tim Blake Nelson, and will be a sort-of sequel to the graphic novel, taking place after the events of the story (or, at least, that's what I gather both from the trailer and a long, weird Instagram post by Lindelof). Check out the Watchmen trailer below:
https://www.youtube.com/watch?v=1yKq1PRvPJQ
The Watchmen trailer really grabs the eye, doesn't it? One thing this adaptation understands, as did the movie from 2009 (which is easily my favorite thing Zack Snyder's ever done), is that the color palette has to be striking, and that is gleefully showcased in the trailer. It's enough to make you want to watch the show just to see what it looks like. But the conceit is tempting as well. I'm glad they're not just retelling the story again, instead delving into the world Ozymandias created. I'm guessing it also takes place after Rorschach's journal has been published, as that army of Rorschach impersonators would seem to be inspired by his final act of defiance. It would be a nice twist if Adrian Veidt's plan to create a utopia only made things worse. So far, we know Veidt is involved (and Jeremy Irons is delicious casting), and Dr. Manhattan is mentioned and sort-of glimpsed, but none of the other main characters from the comic turn up. Maybe they'll appear here and there as the series goes on, which would make sense if "masks" have been outlawed. There is a shot of Archimedes, though, and that first image of Hooded Justice breaking up a convenience store robbery (I assume this is a copycat, unless it's a flashback). I also love the cast, some of which I didn't know before the Watchmen trailer – Jean Smart and Louis Gossett Jr. in particular. Smart is playing an FBI agent with the last name Blake, so it's a safe bet she's related to the Comedian. I'm really excited about this show.
What did you think of the Watchmen trailer? Are you going to watch the series? Do you think this will make Alan Moore regret his retirement? Let us know in the comments and stick around Geeks + Gamers for more from Comic-Con!