Comic-Con 2022: Honor Among Thieves Brings Dungeons and Dragons to the Cinema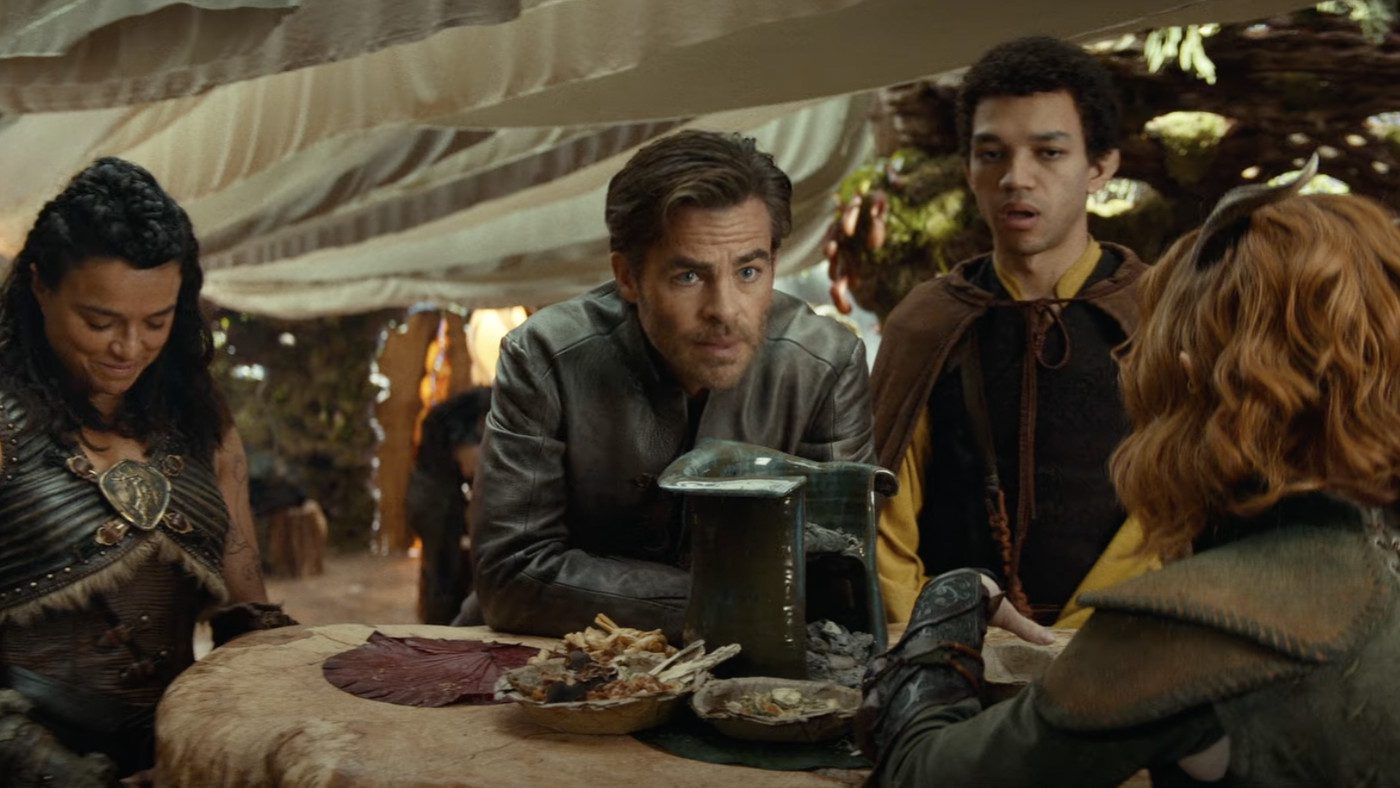 Paramount has released a trailer for Dungeons & Dragons: Honor Among Thieves, a cinematic journey into the Forgotten Realms of Dungeons & Dragons. The movie stars Chris Pine, Michelle Rodriguez, Sophia Lillis, and Regé-Jean Page as a band of thieves. When they unleash an insurmountable threat upon their home, the party must rise up and become heroes. Hugh Grant is also appearing in a mystery role. Check out the trailer here:
Overall, this looks surprisingly good. When I first heard that they were making a theatrical Dungeons & Dragons movie, my first thought was the abhorrent 2000 film. I didn't know the new movie existed until I was directed to the trailer today, but I digress. I saw the film with Jeremy Irons, Thora Birch, and Marlon Wayans multiple times as a kid. It's widely accepted as a terrible movie, and I certainly won't defend it; Jeremy Irons is its only redeeming quality. 
This movie appears to have a more respectable cast than the older one, which had two recognizable names and a bunch of unknowns. The graphics and action certainly look higher-quality, and not just because they're newer. At least going by the trailer, this looks really entertaining. I like Chris Pine a lot, and Regé-Jean Page seems to be well-loved by Bridgerton viewers (among whom I don't count myself). 
Dungeons & Dragons: Honor Among Thieves hits theaters next year. Are you going to see it? What race/class combo are you hoping to see? Let us know in the comments!
And check out the Geeks + Gamers team playing Dungeons & Dragons on Geeks + Gamers Tabletop!