Daniel Craig is on the Case in New Knives Out Trailer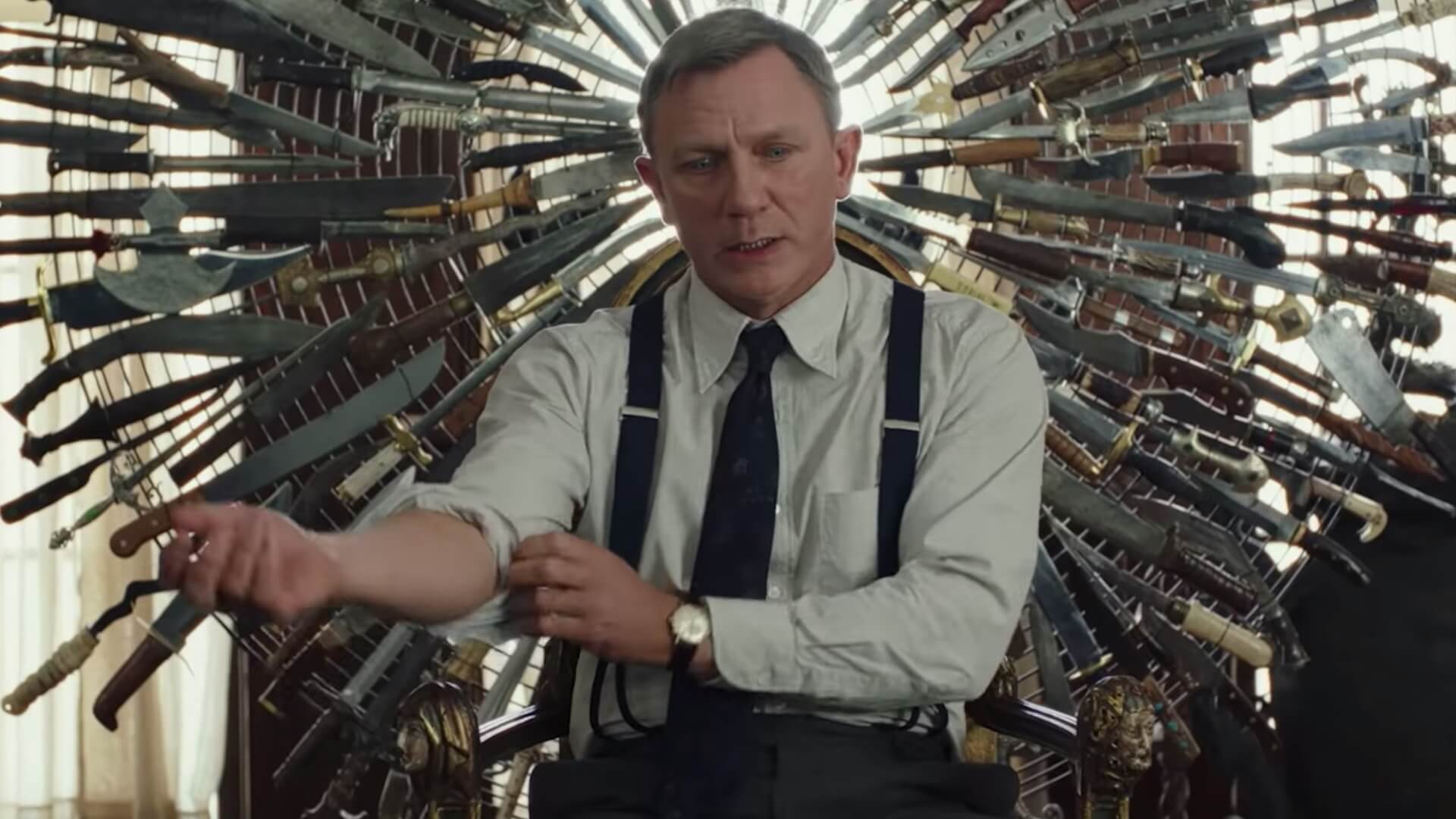 Fresh off of mostly positive reviews from the Toronto International Film Festival, a new trailer for Rian Johnson's Knives Out has been released. As we see police cars head toward the Thrombey estate, Michael Shannon's Walt lays out the novelist patriarch's literary bonafides (thirty languages, over eighty million copies sold) as he asks whether the officers are fans of the famous fictional author, with Daniel Craig's Blanc observing in the background. For a second I was worried that Craig would remain the background, so I was relieved that the second half of the Knives Out trailer focuses on his various lines of questioning amid conjecture and backstabbing, with just the right amount of intrigue to keep the viewer guessing. The Knives Out trailer culminates in Blanc seeing that everyone lied to him and saying to an unseen figure that there is something they want to tell him.
This Knives Out trailer is much better than the previous one. One of the cool things about movies like this is that, unless it's based on a much-loved novel, it's hard to guess the outcome, and the trailer does nothing to betray that idea. I particularly love the fact that we get to see a bit of Blanc in action and how he is supposedly famous (something I think they probably could have saved for the movie proper, as it is a classic example of telling rather than showing). Having mostly seen him in films like Layer Cake, The Girl with the Dragon Tattoo, and, of course, his Bond films, I'm really excited to see Craig in this new role.
Are you excited for Daniel Craig to solve the case, or is this one mystery that should be left unsolved? How does this trailer compare to the first? What do you think of Daniel Craig's Blanc? Let us know in the comments and stay tuned to Geeks + Gamers for more trailer news!