Lizzie McGuire Disney+ Reboot Halted; Proud Family "Louder and Prouder" Confirmed
According to a Variety exclusive, the Lizzie McGuire reboot's showrunner, Terri Minsky, has been fired, and the show's future is looking uncertain. Minsky was also the creator of the original series, which ran for two seasons on Disney Channel from 2001 to 2004 and spawned a theatrical spin-off movie. Minsky and star Hillary Duff have reportedly been working on a more adult take on the character. Executives apparently knew this and were OK with it initially, even being present on set while work was done. Two episodes were completed before this decision was made. Disney is reportedly looking for a replacement for Minsky. Not much else is known at this time, although Duff doesn't seem thrilled about the firing.
Meanwhile, a revival of another beloved Disney Channel series, The Proud Family, is officially happening. This show ran concurrently with Lizzie from 2001-2004 and continued through 2005. The continuation is subtitled "Louder and Prouder" and will follow the further adventures of Penny Proud and her family and friends. This show, at least so far, is retaining the producers of the original, including creator and executive producer Bruce W. Smith, executive producer Ralph Farquhar, and co-executive producer/story editor Calvin Brown. The show's entire main cast, including Kyla Pratt as Penny, Cedric the Entertainer as Uncle Bobby, and others are returning as well.
I loved both of these shows as a kid, and it'll be interesting to see if continuations for Disney+ are any higher quality than Disney Channel offerings like Raven's Home and Suite Life on Deck. In fairness, I will acknowledge that the quality of the original shows is debatable to begin with. After all, this is a premium service, and they've shown promise with some of their original content already. I am troubled by the reports surrounding Lizzie McGuire, and part of me wonders why they don't just move it to Hulu like they did the Love, Simon TV show. It's admittedly kind of sad that Disney is so hypocritical with what they deem "adult content." And let's be real, it usually means something do with gay themes or characters. They love to bait both sides on this issue, and we reward them for it. Personally, I'm somewhat in the middle; I'm in favor of any and every form of representation as long as it's not ham-fisted and doesn't hinder the story in any way. It needs to feel like a natural element of the work itself, not something added to stir up controversy or win diversity points. I mostly feel bad for Minsky herself, being that the original show was her brainchild, and they want to take the continuation away from her. It also sounds like Duff was on board with her ideas, and the studio was cool with them until it wasn't. As usual, we're only getting pieces of the story here, but it's not a great look for Disney. That, though, is also becoming the usual thing, I suppose.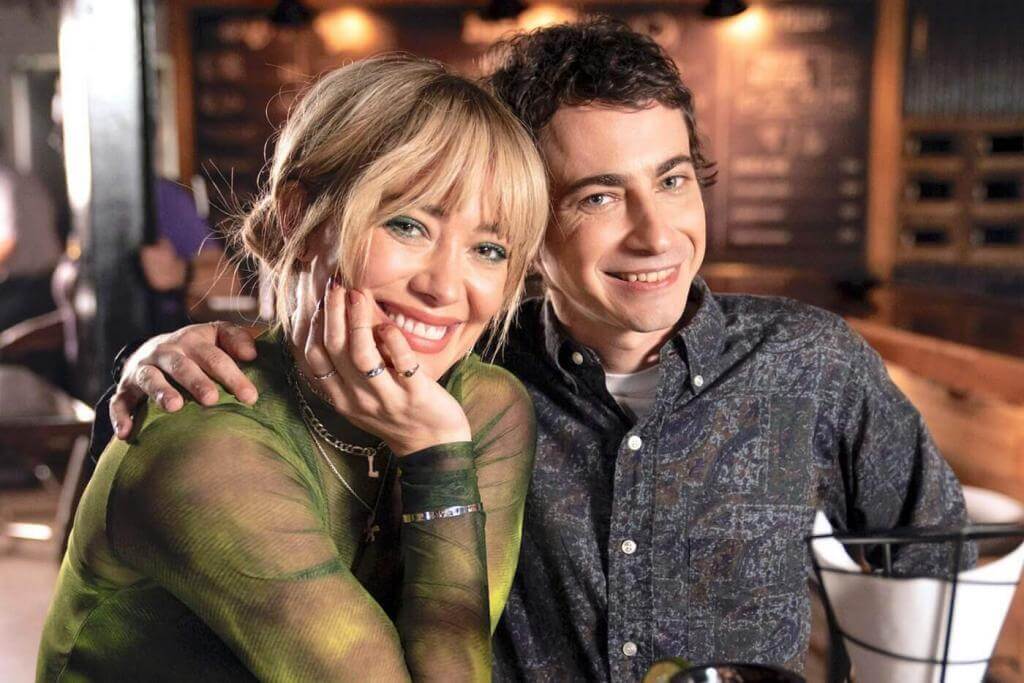 However, I'm glad to hear that they're bringing back The Proud Family. I might even go back and revisit the original show, which is available in its entirety on Disney+. I got the impression from the teaser image and some news articles that this series would pick up years after the original, with Penny, her friends, parents, siblings, and everyone considerably older than they were. However, the concept art really just looks like the same old Penny with sharper edges, and BeBe and CeCe are definitely not grown. I suppose it's just a stylistic difference, and Penny now has a smartphone in hand as well. Re-reading the reports also made me realize it wasn't stated that this would be taking place much later than the original. I think it could have been cool to see Penny as a young adult and the babies out of diapers, but I'm still interested. It just seems like Lizzie McGuire had more of a reason to exist in that it would explore themes and ideas untouched by its tween-oriented predecessor. However, I will say that with Disney's TV output, and really all of the media behemoth's productions, I tend to prefer animation by leaps and bounds. To be honest, I think more of Disney's television output should be animated. So, from a purely aesthetic standpoint, if these were original shows rather than reboots or spin-offs, I would prefer Louder and Prouder for sure. Either way, I'm likely to watch and review both if Lizzie ever gets made in its entirety, and re-watch the originals I admittedly barely remember.
Should Disney be Proud of these developments, or do they need to figure it out on the way? Let us know in the comments and stick around for more Disney news and reviews!