Matt Reeves Reveals First Look at the Batsuit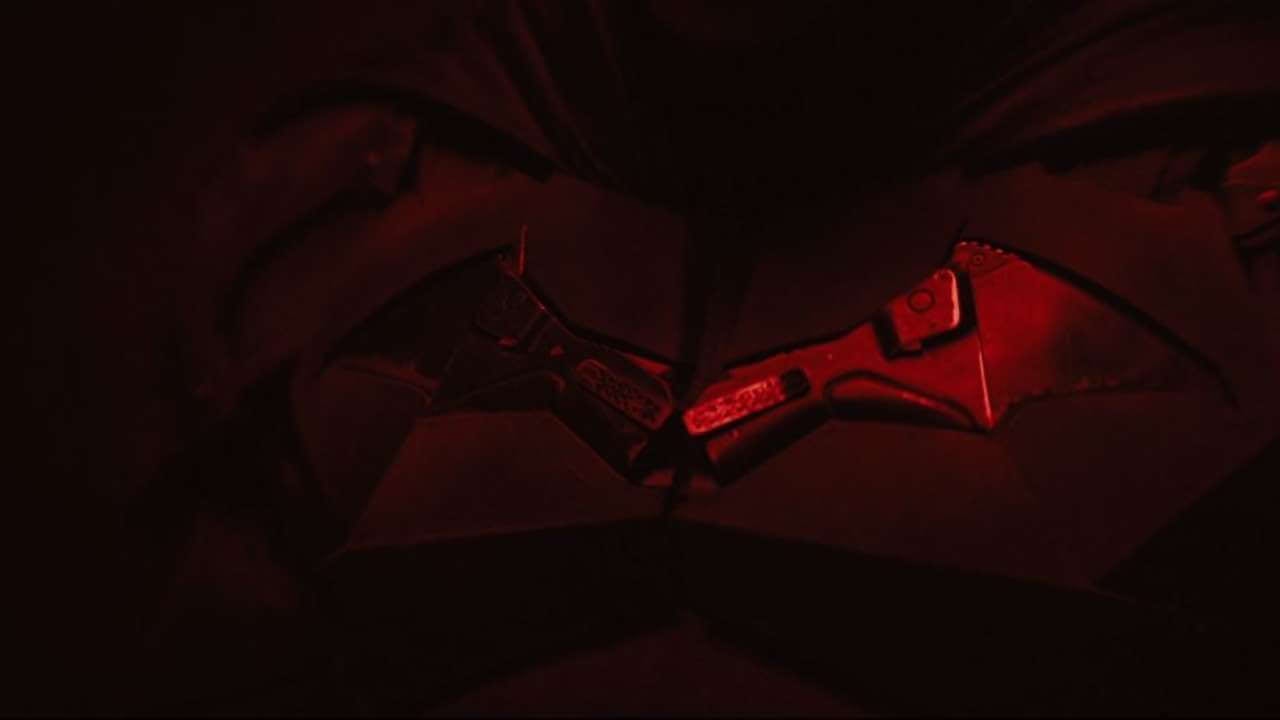 We finally have our first look at the costume that will instill fear in the hearts of Gotham's criminals as the first test footage of the Batsuit Robert Pattinson will be wearing in Matt Reeves' The Batman has arrived online. The Footage opens amid a red-hued filter as Pattinson steps forward in full Bat regalia, accompanied by not only a sample of the score by Michael Giacchino but also, according to Matt Reeves' Twitter, some of the work by cinematographer Greig Fraser.
The Batsuit that is presented here brings to mind something that fans might have seen had Darren Aronofsky's Year One adaptation come to fruition: armored and raw, arguably reflecting a bit of Bruce Wayne's fractured psyche. The previous Batsuits often looked far too pristine and not very lived-in, so it's refreshing to see Reeves going in this direction. By taking away the almost glamorized vision of the suit, Reeves' iteration is instantly making a statement that will set it apart in a bold and perhaps experimental way. Camera test footage has always been a bit of an enigma to fans, with such films as JJ Abrams' Star Trek and, maybe far more infamously, Superman Lives being two of the most prominent examples that have been released to the public. The idea that this Pattinson test footage is essentially being used as a proof of concept for what fans should expect both in front of and behind the camera is fascinating and reaffirms that viral marketing like this can work well (look at the Deadpool or Deathstroke footage).  Additionally, I loved hearing some of Giacchino's score, which is very much in line with Reeves' much-talked-about noir vision for the character, giving the test an ambiance and production value that I believe will set a new trend for comic book films and IP-driven properties going forward.
Are you excited about this new Batsuit, or do you think it's too much of a departure from previous versions? Are the music and cinematography a good start? Would you want studios to continue marketing like this in the future, or should it end here? Let us know in the comments and stay tuned to Geeks + Gamers for more Batnews!