Percy Jackson And The Not So Physically Correct Casting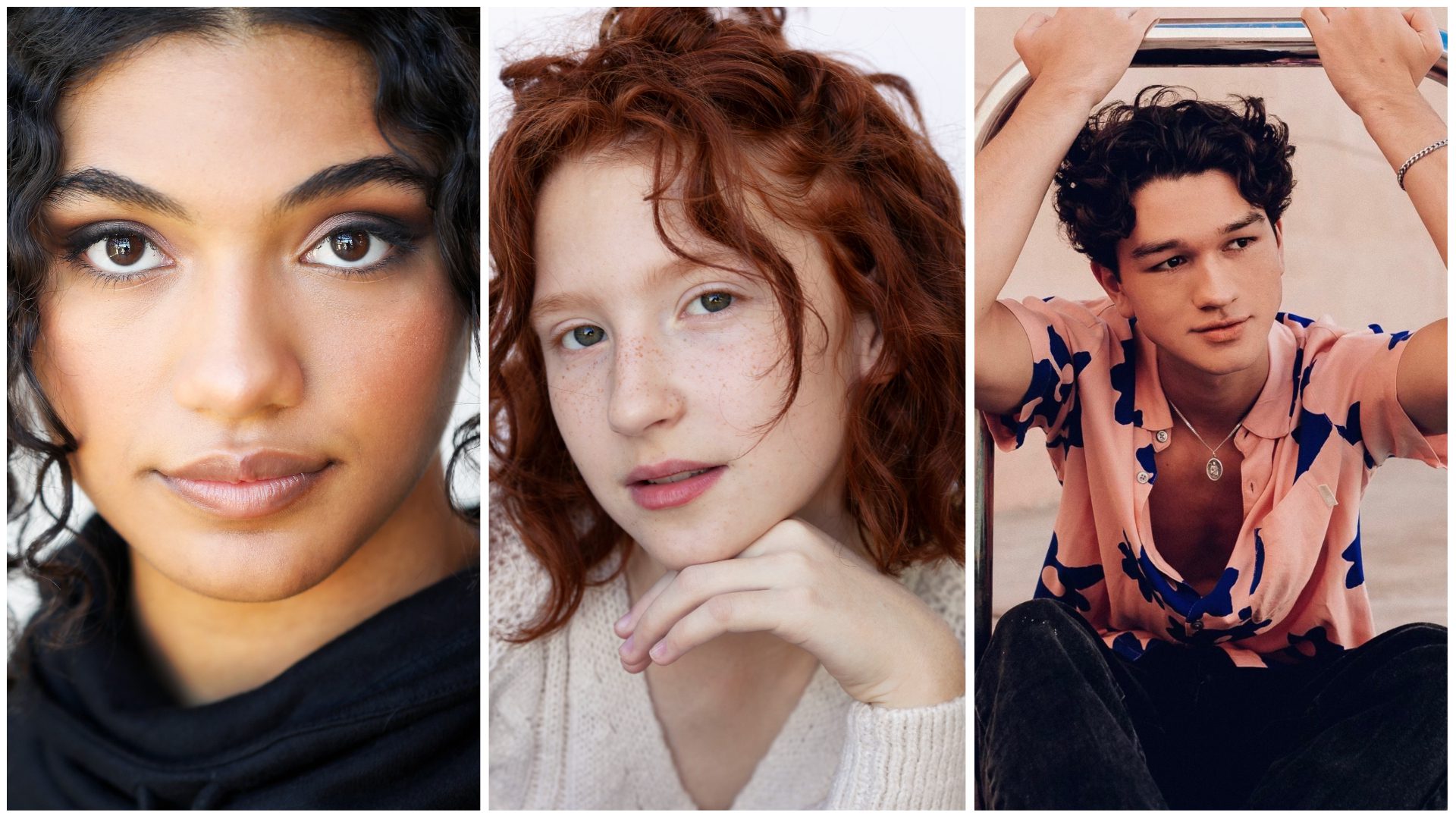 It seems Disney and Rick Riordan are on their way to butchering the Percy Jackson series AGAIN because the 2010 and 2014 films were so critically acclaimed that Disney felt they needed a do-over and a second chance to flop. As previously reported, Riordan and Disney decided to race-swap a very blonde Annabeth Chase. They then proceeded to call all those that disagreed with the swap racist. There were other changes to the casting of the main trio, but none so drastic.
The latest casting for the upcoming Disney+ exclusive series shows the addition of Dior Goodjohn, Olivea Morton, and Charlie Bushnell. And ironically enough, the one character casting they got right is Olivea Morton, who will be playing Nancy Bobofit, a bully at a school Percy attends. Nancy Bobofit is described as a redhead. Out of all the characters, I expected her and Rachel Dare (another ginger female main character later introduced in the series) to be replaced by some non-ginger chick. Below is a photo courtesy of Kenneth Dolin Photography, Alexia Lombard, and Emma Mead, via Variety depicting the latest trio of actors.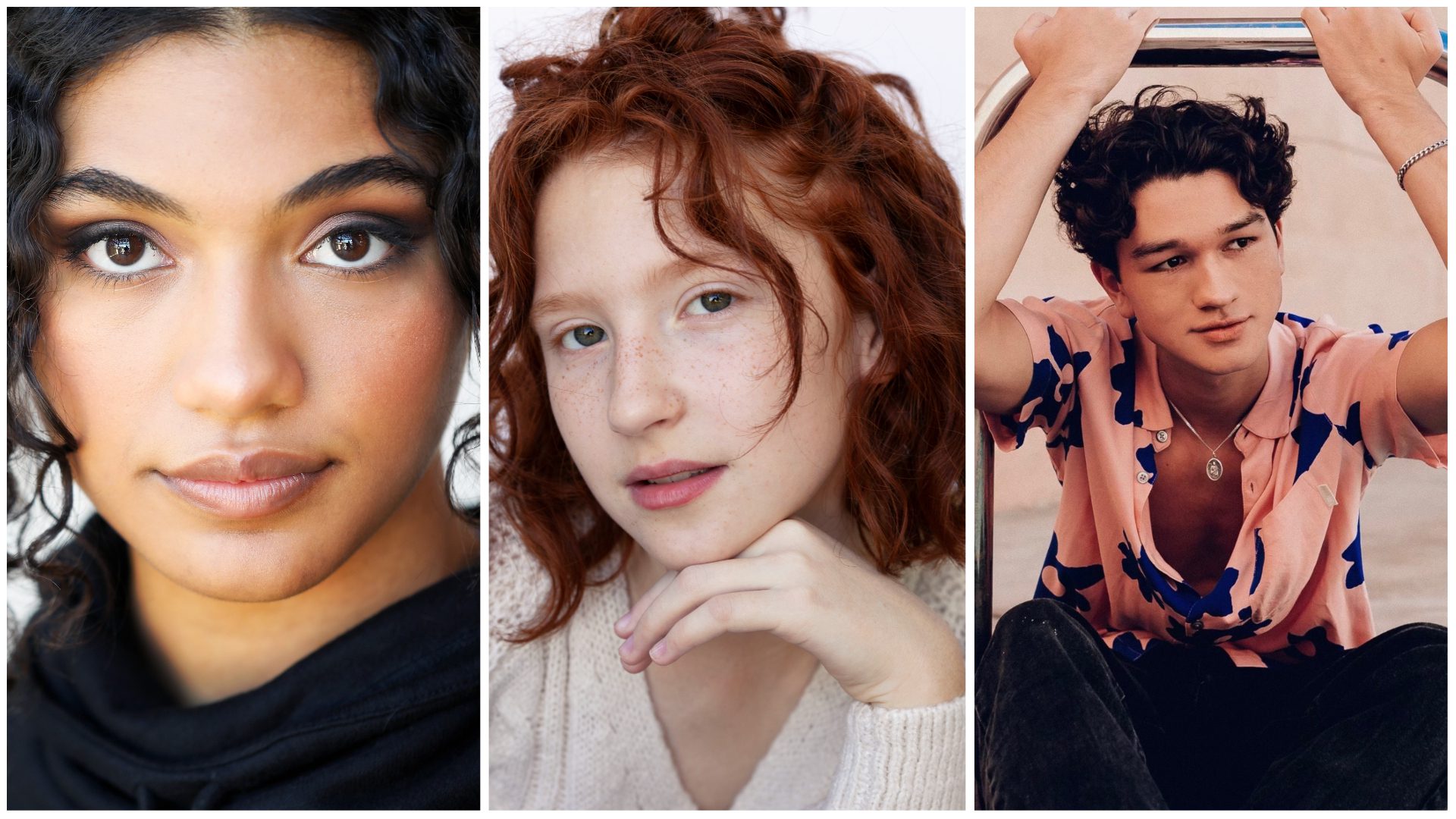 Dior (left) will play Clarisse La Rue, and Charlie will play Luke Castellan. Both of these castings are physically incorrect. Let's start with the obvious one. Dior Goodjohn is a beautiful young lady, but she does NOT resemble anything remotely similar to Clarisse. Clarisse is described in the Percy Jackson novels as having "pig eyes" and pale brown hair that is described as stringy. Percy specifically thinks that Clarisse has a vicious smile. None of these physical features match Dior, who is, again, beautiful. That's the point. Clarisse isn't meant to be beautiful. It's also worth mentioning that Percy thought that Clarisse reminded him of a larger and stronger version of Nancy. It's a bit odd to race swap one character when they are described as being similar in the books. I'm just saying. For reference, here is licensed artwork of Clarisse, pre Disney+ casting, straight from author "you're racist if you disagree with me" Rick Riordan's website.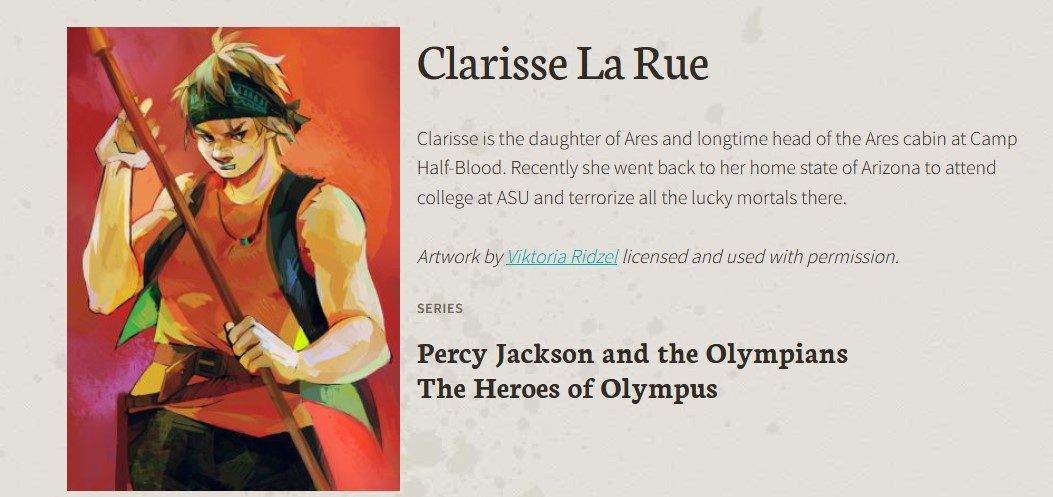 Clarisse La Rue was in the second Percy Jackson film, Sea Of Monsters. The casting (portrayed by Leven Rambin) was wrong there too. Check out her introduction scene below.
Lastly, there's the casting of Luke Castellan. Whilst I'm sure Charlie Bushnell is a fine actor like the other two new castings, he doesn't resemble Luke Castellan AT ALL. Charlie was born in 2004, whereas his character Luke is described as about seven years older than Percy, around the age of a college student (twenty-three by his death; Percy was sixteen). He is described as having sandy blonde hair and blue eyes. Charlie is not the same age, nor does he have the same physical attributes. Below is a licensed photo of Luke from Riordan's site, and the film casting of Luke, played by Jake Abel. Abel played Luke in both films.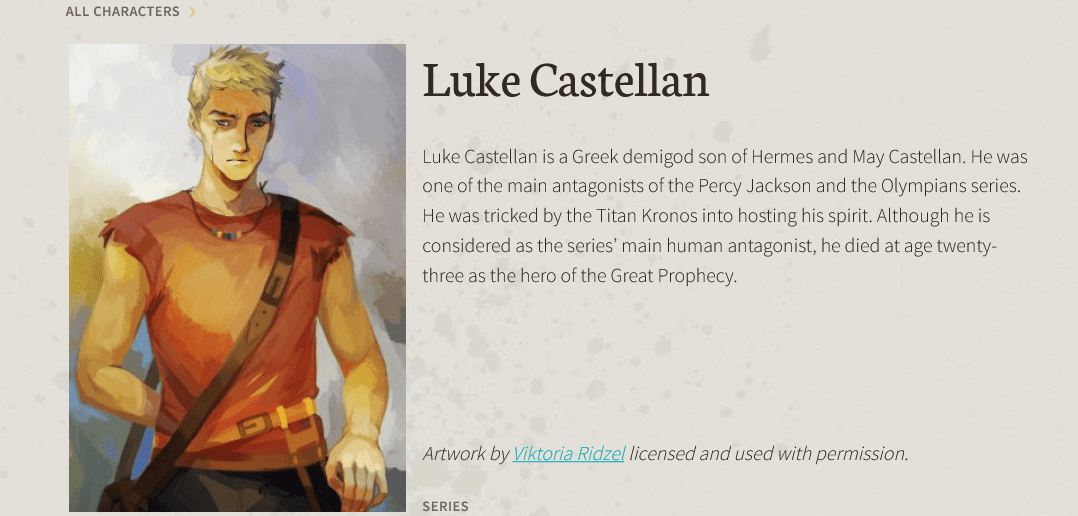 Why is Disney messing with physical attributes? Is it because they believe that creating diverse new characters won't be popular? Seems to me that they are projecting when they call disagreeing fans racist.
What do you make of these castings? Are you at all surprised that Disney is yet again changing the physical appearances of established main characters? Let us know in the comments below.