Rick and Morty Season 7 Trailer Sounds Different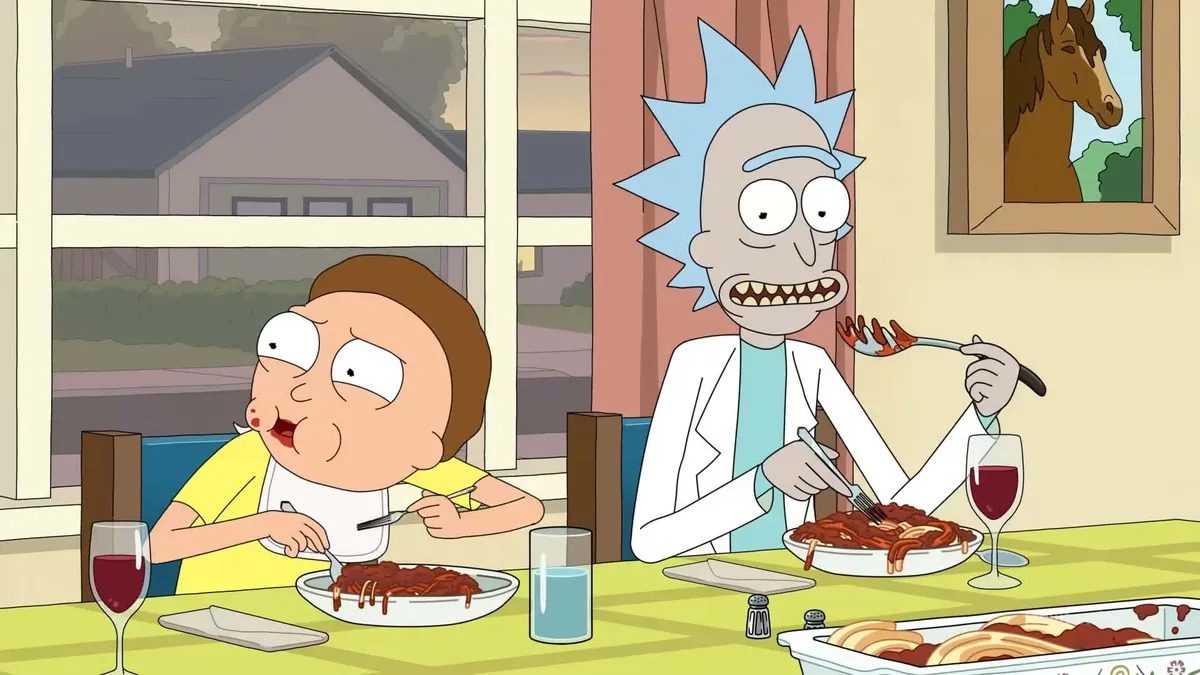 The best version of the multiverse is back, as Adult Swim has released a trailer for Rick and Morty season 7. The first season without co-creator and lead voice actor Justin Roiland, season 7 will see the titular dimension-hopping duo hunting down Rick Prime, the multiverse doppelganger who ruined Rick's life. You can bet there will be plenty of stand-alone episodes as well. The voice actors replacing Roiland, the criminal charges against whom were dropped, haven't been named (yep, "actors," plural; different people are voicing Rick and Morty, as opposed to when Roiland voiced both), but Spencer Grammer, Sarah Chalke, and Chris Parnell will return as Summer, Beth, and Jerry. Rick and Morty returns on October 15, 2023, at 11:00 PM Eastern with an episode titled "How Poopy Got His Poop Back." You can see the new trailer (and hear the new voices) below:
It's not worth putting this off: the new voices are the centerpiece of this trailer, and they're… okay. Rick sounds like Roiland in certain parts, like when he's talking to Jerry about rakes, but when he gets loud, he sounds different. He's less manic, and his drawn-out words are off. Morty sounds better so far, but the trailer doesn't give a good sense of the range of Morty's dialogue, so it's hard to get a good idea of how he'll sound on the show. If this were a fan contest, they'd be impressive, but this is the actual show, and you can tell it's not Justin Roiland. If you scan Twitter, you'll see plenty of people trying to dunk on Roiland (and beat the world to death with their own feigned virtue) by saying the trailer proves how untalented and replaceable he was, but to me, it says just the opposite. Whoever these actors are, they can't replicate the life Roiland gave to the characters, especially Rick. And the first episode's title suggests Mr. Poopy Butthole, another distinct-sounding character Roiland voiced, will be around as well. I hope it's better in the show, but this whole situation sucks and really puts a damper on seeing Rick and Morty again.
Aside from that, the trailer is less exciting than some of the others. Season 6 looked fun and energetic, had some big laughs, and teased cool action with Rick being awesome. This one has less of that; it feels like they were more focused on displaying the new voices (which I get), and trying to hook people on the show's return was an afterthought. There are glimpses at stuff that could be cool as opposed to cool stuff, like the return of characters like Bird Person and Squanchy. They're also referencing older episodes, like having Ice-T return in his true alien form (as a literal T made of ice) and showing Rick and Morty in the Blade universe, which was a quick joke in "Mort Dinner Rick Andre." ("Whoa, were we Blades in that one? That's fuckin' tight!") I'm divided on the Blade one, if that's what they're doing; I love the idea, but I also like that being one of the many adventures Rick and Morty have been on that we'll never see. That's one of the cool things about the characters and the show: they're doing this constantly, and we're only seeing what are presumably the most important/entertaining ones.
How well this stuff works, and the overall quality of season 7, will reveal how true that report was about Roiland barely being a presence on the show. I don't buy it; it sounds like an attempt to save face. Have you seen virtually anything the Rick and Morty writers have done outside of this series? Jessica Gao, the writer of "Pickle Rick," was behind She-Hulk, a narrative and comedic disaster. And Michael Waldron, who wrote the excellent "The Old Man and the Seat" (guest starring Jeffrey Wright!), was the showrunner of Loki season 1, which made a complete mess of the multiverse as a concept in the MCU. I tend to think they had, at the very least, a lot of help while they were on Rick and Morty. If this season is great and feels comparable to past seasons, then maybe Roiland did have a limited creative role on Rick and Morty. But if they can't pull off some of these ideas, it will indicate that Roiland was much more integral to the show's success than Adult Swim – and the whiny writers who lobbied to get rid of him – want to admit. I'm extremely nervous; I love Rick and Morty (read why at these links, in order: 1, 2, 3), and I don't want to see it exist as an empty shell of its true self, sacrificed on the altar of the Hollywood publicity machine.