September's Nintendo Direct Was a Mixed Bag
The New Zelda Was Barely Shown and got Delayed, Pikmin 4 exists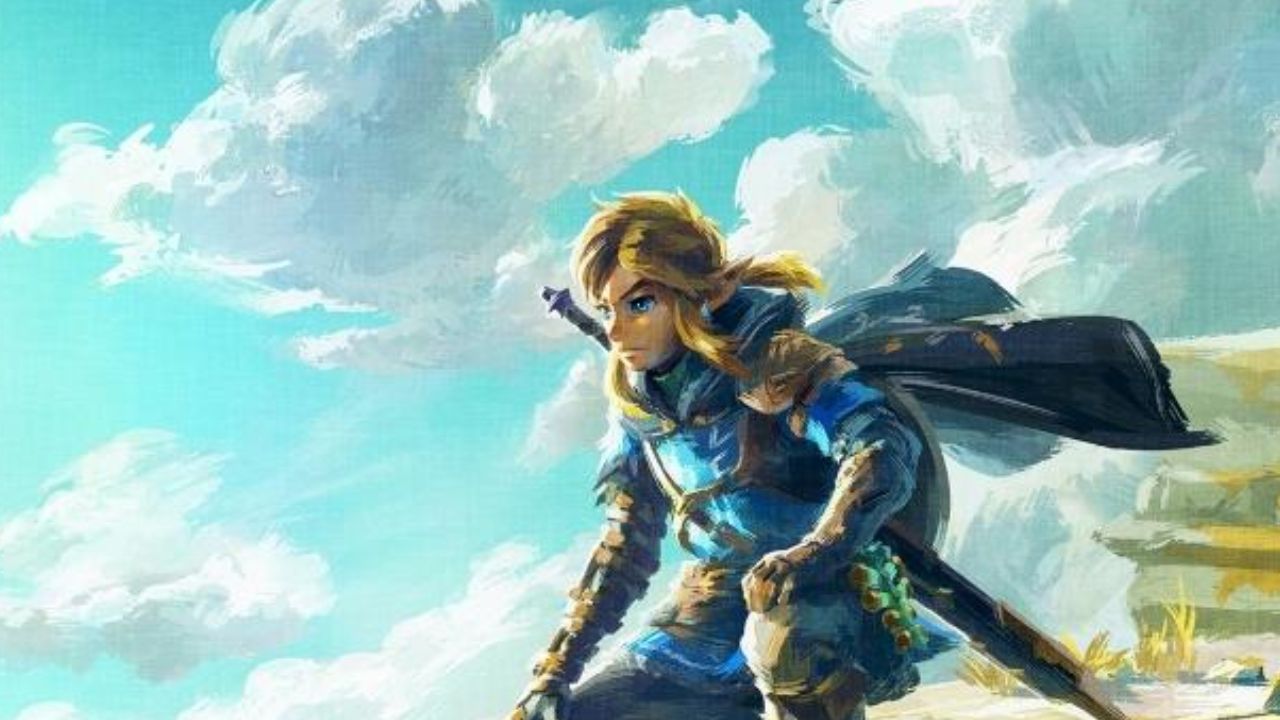 Heavy Hitters
The Legend of Zelda: Tears of the Kingdom – We got a scant 20 seconds of new footage and the new official title for Breath of the Wild's sequel. A very short glimpse of the aerial gameplay was shown, but not anything we didn't know already. The big news is a slight delay to the new release date of 5/12/23.
Pikmin 4 – We finally got confirmation that Nintendo is indeed working on Pikmin 4. A tiny teaser is all that was shown, with no release window, but it is nice to know that Pikmin isn't a dead franchise yet.
Fire Emblem Engage – This is the next big mainline Fire Emblem game. Fully grid-based, with many mechanics and systems from past games in place and plenty of people to flirt with. Releases 1/20/23. Also, the Main character's hair looks like a Joycon controller.
Octopath Traveler 2 – The sequel to the surprisingly acclaimed first game looks really nice with its voxel art style and truly gorgeous music. Hopefully, they reduce the amount of grind and make it less padded than the first game because, artwise, it's already set to be amazing. Releases on Switch 2/24/23.
Kirby's Return to Dreamland Deluxe – This barely makes it on the heavy hitters list due to it being a remake of one of the most critically acclaimed Kirby games, though that's also why it's gonna be great. The game in full is playable with up to 4 players simultaneously, and a dozen or so minigames are featured that weren't in the original Wii version. Kirby has been on a roll lately, with Kirby and the Forgotten Land being the Switch's big platforming game this year, so it's likely more players than usual will be interested in this next Kirby game. It's a bit of a wait, though, with a 2/24/23 release date.
Interesting New Games
RainCode – The creators of the Donganronpa series are cooking up a high-production mystery game called RainCode. I don't know what to say other than that the trailer really showed off an exceptionally impressive detective game. Everything about it looks phenomenal, from gameplay to visuals to the perpetual rain city setting, etc. The characters have the potential to be annoying anime tropes, but if the Ace Attorney vibe is hit, it won't really matter much. This is one I'm planning to play, despite not being a fan of Donganronpa, when it comes out in spring 2023.
Spongebob SquarePants: The Cosmic Shake – Nothing new was really announced that wasn't already known about this game, but it did get the biggest audience to be aware of its existence by being featured in a Direct. The Cosmic Shake is a spiritual successor to Spongebob Squarepants: Battle for Bikini Bottom, itself a cult classic 3D platformer and a game that was reviewed quite well on my page. The same dev team that made the brilliant Battle for Bikini Bottom Remake is behind this all-new 3D platformer, and it's looking very similar, so fans should love this. Just a release window of 2023.
Fatal Frame: Mask of the Lunar Eclipse – The 2008 Wii Fatal Frame, previously exclusive only to Japan, finally hits the US on the Switch early in 2023.
Fitness Boxing Fist of the North Star – What in the world … Fist of the North Star is getting a rhythm game in the guise of boxing. This is probably the weirdest announcement of the show, and you can play it in March 2023. If you want old-school Japanese weird, watch the trailer:
Oddballers – Ubisoft has been trying to hit the indie scene lately, and this physics-based party game looks like one of the funner ones. When you look at the gameplay, you'll immediately think of GangBeasts. Releases early 2023.
Final Fantasy Theatrhythm Bar Line – An all-new entry in the rhythm/music series with updated tracks from Final Fantasy VII Remake. The UI and presentation look improved from the 3DS entries, so it should look and feel better than ever. The base game will feature over 350 tracks, and unfortunately, hundreds more will be available via DLC. SE is doing the additional paid content gig early with two digital deluxe editions adding hundreds more tracks. Nintendo is ramping up their season pass formula to more and more franchises, so expect many Nintendo games to include them as a way of monetization. Available on Switch on 2/16/23.
Atelier Ryza 3: Alchemists of the End & the Secret Key – Atelier is a wonderful JRPG series where you create your own items to use in turn-based combat. The Ryza games are some of the better ones of the Atelier franchise and this third entry is going to be the first open-world game in the franchise. They're taking cues from Breath of the Wild and Genshin Impact, except for the key difference of turn-based combat for encounters. I have a feeling this will be better than any of us imagine, but we'll find out when it launches on 2/24/23.
Various Daylife – Horrible Square Enix naming aside, this looks pretty cool, with the many different job classes and traditional fantasy setting, and it launched today as well.
Farming Games
Story of Seasons: A Wonderful Life – Remember Harvest Moon? Well, it's officially morphed into Story of Seasons because this game is essentially a remake of the Gamecube's Harvest Moon: A Wonderful Life. It's pretty clear to me that Nintendo aims to hit that Animal Crossing market with its release window of summer 2023.
Fae Farm – Another farm game, this time with a mix of RPG, and it's co-op.  The vibe really reminds me of Final Fantasy Crystal Chronicles.
Harvestella – Another farming game that looks cute and fun, except this one's also a full RPG. Harvestella releases on 11/4/23
Rune Factory 3 – ANOTHER FARM GAME. Available sometime in 2023.
Other Announcements and Games Shown
There's a new group of N64 games being added to Switch Online: Pilotwings 64, Mario Party 1, 2, 3, Pokémon Stadium 1 & 2, 1080 Snowboarding, Excitebike 64, and Goldeneye.
Mario+Rabbids Sparks of Hope – If you love seeing the Mario universe being utterly and completely rabbidfied (seriously, there's rabbid lumas, for crying out loud), this one's for you. But no, the grid-based Mario+Rabbids is legitimately fun and well-designed, and this looks more engaging and interesting than ever with the new Mario Galaxy theme. And this is yet another victim of season pass syndrome (just one announced so far), sigh … Releases on 10/20/22.
Front Mission 1+2 Remakes – We got a new release window for the classic steampunk strategy games from old Squaresoft. November of this year will be the Switch version's release. There's confirmation that they're working on a remake of Front Mission 3 as well.
It Takes Two Switch port.
Mario Kart 8 Deluxe Wave 3 features a new Christmas course, along with seven others, available this holiday.
Xenoblade Chronicles 3 Expansion Pass, available 10/13/22.
Splatoon 3 Splatfest Update confirmation with no date.
Tales of Symphonia Remastered (Switch) releases early 2023.
Here's a new indie narrative game titled Ib, featuring hanging bodies and babies running with bloody knives. I don't know how the developers got such a big family-friendly platform to display their game, but it's the most disturbing Nintendo Direct game yet.
New Bayonetta 3 trailer:
New Crisis Core: Final Fantasy VII Reunion trailer:
And now, the most downvoted trailer of them all, CLOUD versions of Resident Evil games on Switch:
Stay tuned for more game news here on Geeks + Gamers, including the recent PlayStation State of Play and more!