Another Week of Wrestling #9 (5th July 2021)
Nikki Cross, Eddie Kingston (again), Bully Ray, Zelina Vega, and more!
I discuss Nikki Cross, Eddie Kingston (again), Bully Ray, Zelina Vega, women employed to roll around in their undies, and more! Welcome, and thanks for joining me at Geeks+Gamers!

As well as bringing you That's Not Wrestling every Thursday and ranting about PPVs on YouTube, I'll also be mouthing off on a Monday regarding other wrestling events that catch my eye. I'm Danny Damage, writing for Geeks + Gamers, and this is Another Week of Wrestling!
<—Last week's installment of Another Week of Wrestling!
Following on from Eddie Kingston gobbling off last week and taking easy, cheap shots at WWE as a means of sending AEW fans home happy, a cheeky little cherub popped his out of from the clouds (well, his podcast) and told Kingston to wind his neck in. The individual in question happened to be a wrestling veteran and someone that Kingston, hopefully, will listen to the advice of. Former TNA/Impact World Champion and worldwide tag-team mega-boss Bully/Bubba Ray Dudley got involved. Here's what Bully had to say:
"I love Eddie Kingston to death. If we were having promo wars and I was the captain of the team, and somebody says, 'you get to pick one person to do the promo for you,' I'd most likely pick Eddie – because of his believability, tone, inflection and everything about him. But in this case, Eddie needs to shut the f*ck up and stay in his lane. And his lane is [of] an AEW guy speaking about AEW, and flying the flag for AEW. Then, I'm completely onboard. Tell me how great AEW is, fly the flag for your company, show me that you wear your heart on your sleeve." -Bully Ray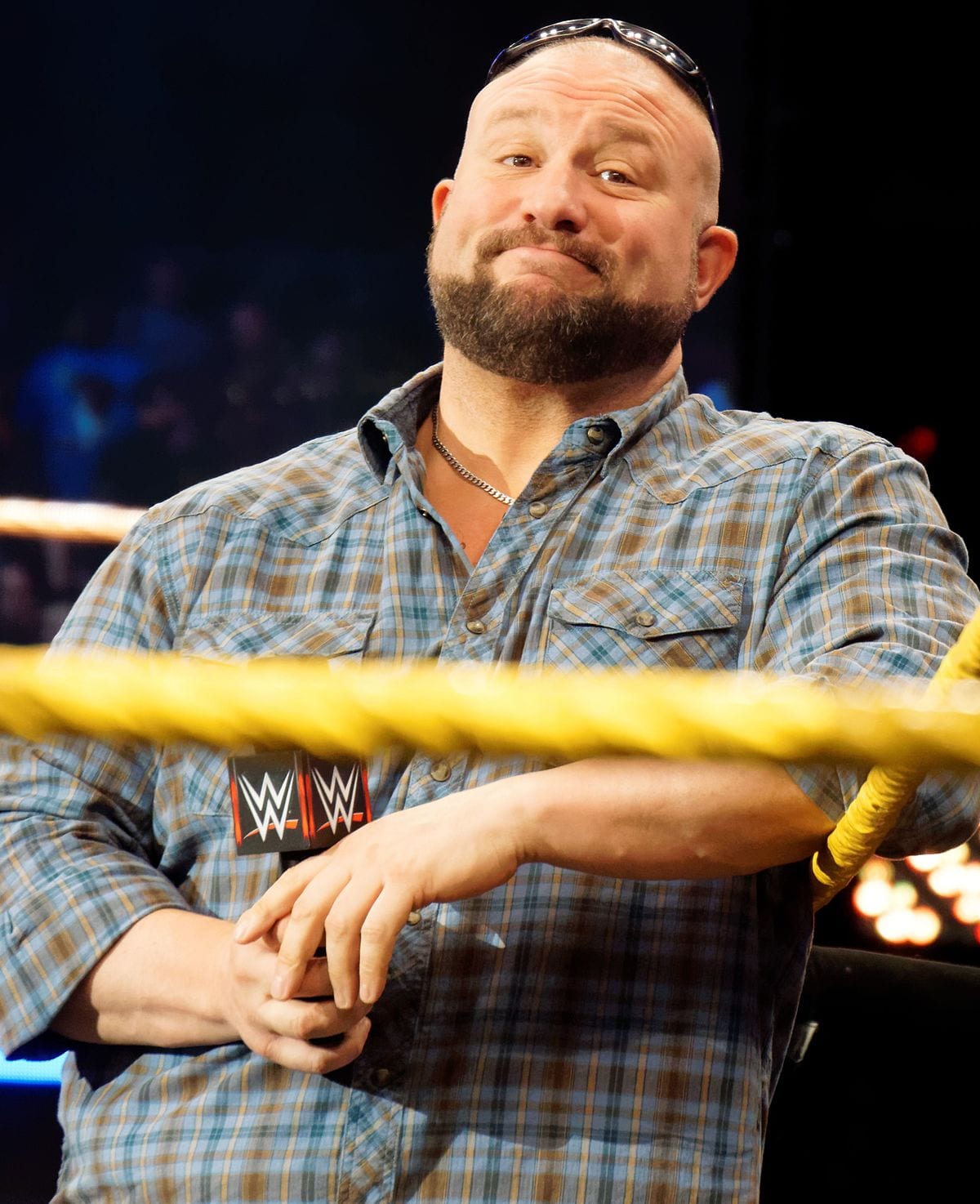 He's not wrong. Not just because it's what I said last week, but it makes sense to plug your own shit and focus on making it as good as you can. People in the arena already think WWE is a sack of shit; you're wasting time preaching to the choir! Show them something new/different that you have to offer!
"You were indie guy for the majority of his career until this company [AEW] took a chance on you. You've learned to love it and everything about it. Don't take the easy way out and knock the WWE. If Cody wants to destroy a throne, I get it. If Jericho wants to say FU, I get it. But, Eddie? Why? There's no reason for him to say [such stuff]. If you go back and listen to the fans, they really didn't pop that hard when he took a jab at WWE. You didn't get the reaction you were looking for. People were most likely thinking, 'alright, Eddie, stay away from that… there's no reason to go there.'" -Bully Ray
Khaaaaaaaaaaaaaaaan! *ahem* Tony Khan! Get out of your daddy's swimming pool full of money, get on the phone, and hire Bully Ray right now! Even if he can't physically be there to flick the ears of people that make stupid suggestions, a chew-out over the phone/webcam might be sufficient in deterring future blunders.
Other veterans fill the ranks at AEW, yet people seem to ignore any generational wisdom or have a tantrum at the mere suggestion that they're not already perfect. In my opinion, Bully has a nice balance of truth and teaching in his words. If there's no one else that people will listen to already in AEW, get him on board as soon as possible!
Zelina Vega returned to WWE this week. This surprised me, mostly because of how much dirt Vega kicked behind her on her way out of WWE's door. She was a very vocal member of the "wrestling needs a union" squad, but that seems to have gone away now. Vega was also upset (understandably) with WWE wanting to start nibbling at her extracurricular entertainment-based ventures in her free time. Now, I don't care enough to know how many OnlyFans subs she has or how much money she makes dressing up in skimpy versions of popular comic and video game characters. I'm sure she does well for herself, but I feel it's fair to say she's entitled to that money.
On Vega's live streams (and such), she is "herself" and not her wrestling persona. WWE doesn't present or produce it in any way (as far as I'm aware), so leave her to it, you greedy bastards. There is an argument that her numbers aren't as impressive since she's not as famous since leaving WWE. But she's not on WWE's time; she's allowed to clock out of work at some point.
Anyway, with regards to her employment status, if Vega's happy, I'm happy. However, I'd much prefer it if WWE focused on the fantastic job she does of managing and talking for people who struggle to cut promos. Something tells me WWE might just want to recreate the visual of her in her undies because they know that sells well. Now, that's not me saying that's all Vega is good for; I just said she's a fantastic talker. She gets the whole pantomime/makes sure those in the back can see elements of her reactions and facials, etc., and she is a very valuable asset… if used properly.
As well as Vega now, not so long ago, Lana/CJ Perry had been struck with this problem as well. Lana was absolutely killing it as The Ravishing Russian, standing beside Rusev. It didn't take long for her to be reduced to rolling around in the ring, her arse on show; then, she just became someone to pin in the women's matches. This is such a waste for one of the best talkers in the company at the time. I hope Vega doesn't follow in her footsteps now that she's returned. WWE does have an odd way of presenting women's wrestling sometimes…
I've talked about Goldust and Stardust Dustin and Cody Rhodes in the past, and how they waited until leaving WWE before admitting they didn't enjoy working for Vince McMahon. They both said things and behaved in ways contrary to these claims while working for him, and they are not the first to do so. Nikki Cross is the current topic for discussion in this matter. Her recent transformation into a Saturday morning cartoon superhero caught me and many others off guard.
I'd recently noticed (and begrudged) how Nikki Cross' once unique look had changed. She started to look more like everyone else on the roster, with respect to both her physique and attire. I recently commented on Dana Brooke doing everything else but getting better at wrestling during PUTTING IT BLUNTLY: WWE Hell in a Cell 2021.
I know people will get sulky at me for this and claim that I'm ignoring what's been said and making things up. But this wouldn't be the first time someone currently working at WWE has gone out of their way to smile, nod, and say they're happy to be there. The following quotes from Nikki Cross are courtesy of WrestlingInc.com.
"The idea started to form right about the Royal Rumble. For me, I've always taken a lot of inspiration, a lot of comfort, a lot of escapism from superhero movies and superhero television shows in Scotland as a little girl. I would always watch the X-Men cartoon, the Spider-Man cartoons. For me, I really wanted to come up with something that was really inspirational to little girls and boys and something that is a very positive message. To me, the whole message is that I don't have super powers, I don't have super speed, I don't have super strength, I can't fly unfortunately but it's so you don't need superpowers to be a superhero. You can be a superhero by being good to people, to be kind, always try to look out for others and stand up for those in need. To me that's the really important message of this, we can always be better, we can always do better. The idea is I put on this cape, I put the mask on, I put the outfit on and I can try anything. I really want that message, that's the message of almost a superhero. I'm so excited and I'm so proud of everything. The butterfly on the outfit represents this metamorphosis, this transformation and then the lightning bolts around the butterfly, that's my spark." -Nikki Cross

Sorry, but that just sounds like another memorized, pre-written, office-approved promo that you'd hear on Monday Night Raw. I mean, okay, sure, she may have come up with that herself, but I'm sensing pressure, and her husband's recent release from the company may have an influence here. Don't get me wrong, I'm not criticizing her either; I'm just trying to get my head around it.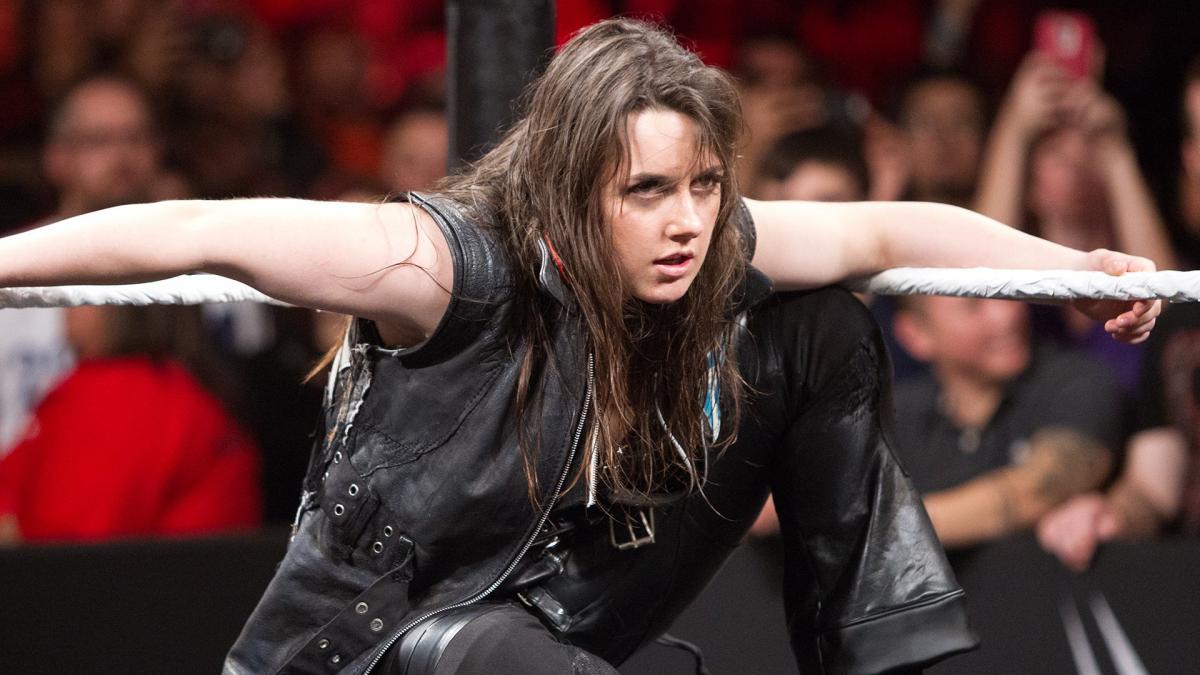 "I feel so empowered. The costume, we wanted to create something that some people can dress as, cosplay. They can wrap a blue or yellow towel and tie it around their neck and they are Nikki Cross. We really wanted to create something that's so relatable and something that when they put on the cape and the mask, they feel brave and they feel courageous. For me, I get so much confidence. I put the costume on for the first time and I was like I can take on the world. I felt so confident, I just felt amazing." – Nikki Cross

All I hear is a sales pitch, I'm afraid. Please forgive me. I expect this period of Cross's employment will be something she will mention on either Chris Jericho or Renee Paquette's podcast in a few years' time when her contract runs out/is let go during WWE's annual Spring-clean. It's a proper shame, too, as Nikki stood out and didn't need to change. They only had one of her before, then she blended in with the rest momentarily, and now she's back to standing out… like a sore thumb.
That's it for this week. Digest and discuss! Don't forget to look out for "That's Not Wrestling!" which lands here on GeeksandGamers.com every Thursday. Take care, and I'll see you then and next Monday to discuss #AnotherWeekOfWrestling!
Background Artwork Designed by Rachael Hope.
Thanks for reading! If you're looking to organize something more in-depth, have a quick natter, or just throw a passing insult, feel free to get in touch on Twitter, SUBSCRIBE to my YouTube channel, and/or check out everything else I do over on: