Constantine and I Am Legend Sequels Coming from Warner Bros.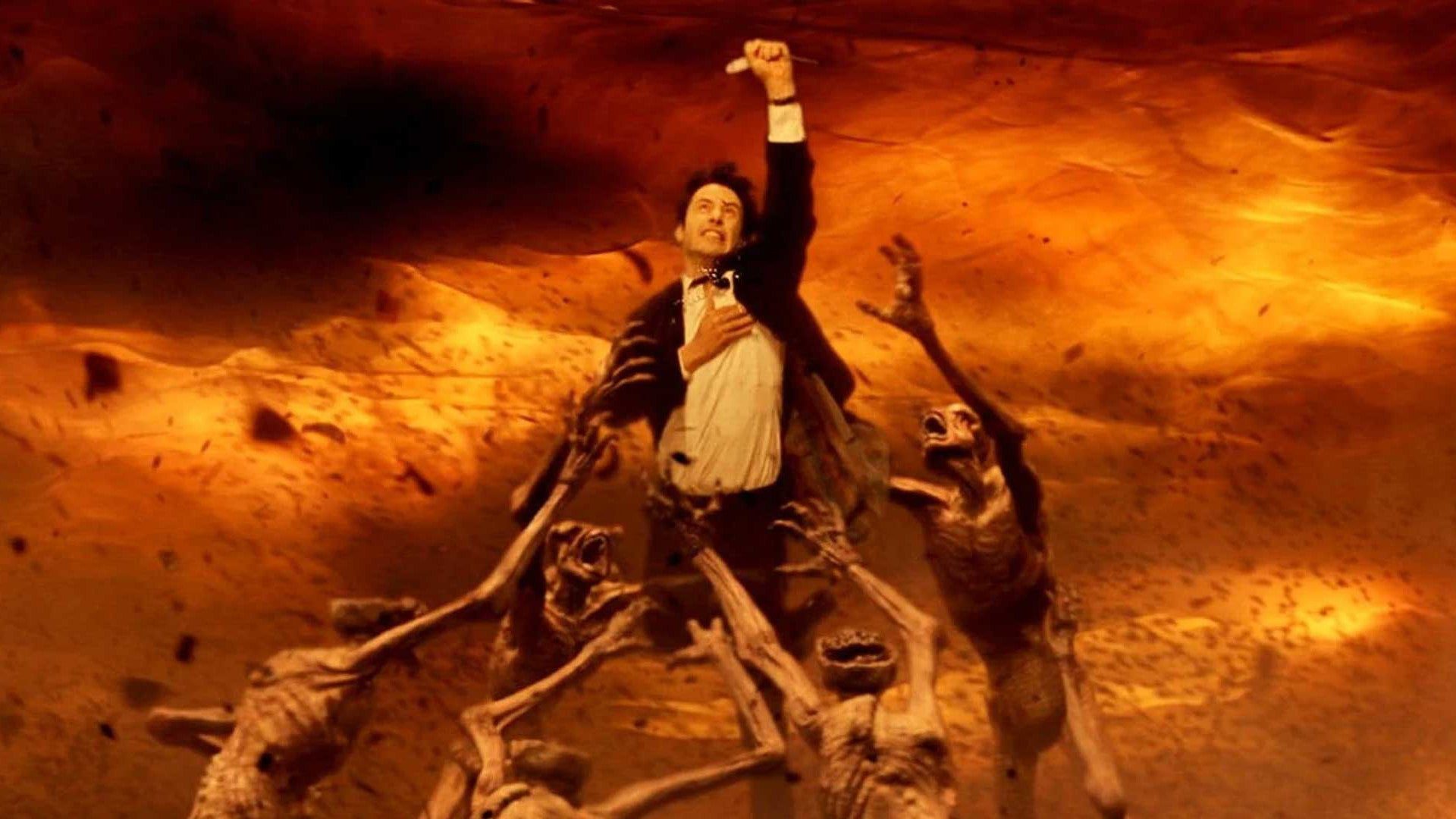 Disney isn't the only movie studio pumping out sequels like a rabbit after mating season. Deadline exclusively reports that Warner Bros. Discovery has made a deal with Weed Road Pictures, the production company founded by producer, screenwriter, and occasional director Akiva Goldsman that would see it return to the WB. The first projects on which Goldsman will focus are sequels to I Am Legend and Constantine, two of his better-known – and, I suppose, more viable – productions with Warner Bros. The I Am Legend sequel will see star Will Smith return, with Michael B. Jordan joining him; similarly, the Constantine sequel will once again star Keanu Reeves in the lead role. Francis Lawrence, who directed both films, will be back to helm the Constantine sequel, but it's unclear if he'll also direct the I Am Legend follow-up. Goldsman, who wrote I Am Legend but not Constantine, will write both sequels.
I guess this shouldn't be surprising; like Disney, Warner Bros. Discovery is in a pretty big financial hole, and David Zaslav has said that he wants to take advantage of their existing IPs. Zaslav specifically mentioned things like DC Comics and Harry Potter, and while Constantine qualifies as the former, it looks like they're reaching as far down the barrel as they can to get some movies made. I knew I Am Legend was a big hit, but I'd always thought Constantine was a dud. It turns out Keanu Reeves' dark horror/fantasy adaptation actually made Warner Bros. a nice profit back in the day, so a sequel isn't as crazy an idea as I figured. Goldsman says that the I Am Legend sequel will use more of the Richard Matheson novel from which the film was adapted (as were The Last Man on Earth and The Omega Man decades before), which is how they'll justify a sequel, I suppose. And Constantine will probably be an Elseworlds film for James Gunn and Peter Safran's DC Studios. I'm not sure what the viability of either sequel is in 2023, but Warner Bros. needs to make some cash, so if they can keep the budgets relatively low, maybe they'll have a couple of income sources while they wait for the DCU to play out.