Disney+ Day Announcement Round-up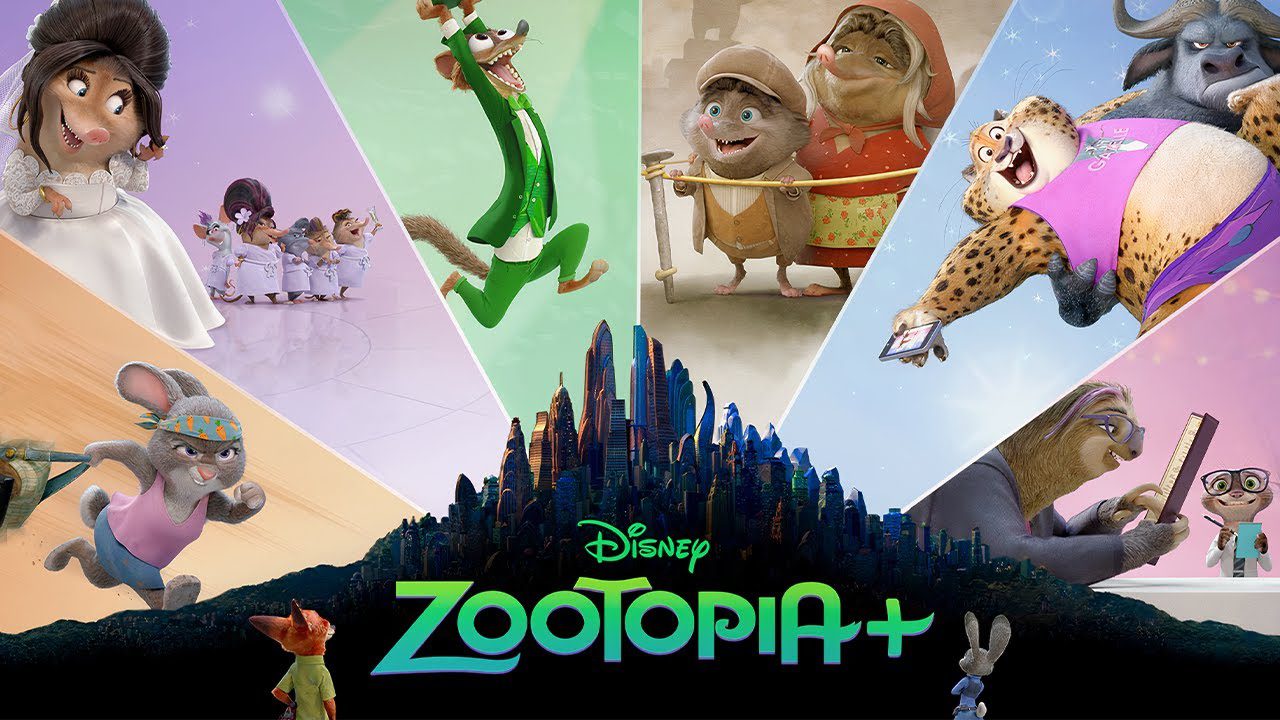 November 12th is the 2-year anniversary of Disney+, and that means it's time to get bombarded with announcements and new releases. New and old movies and shows are now available to stream, including Shang-Chi and The Legend of the Ten Rings, Jungle Cruise, Home Sweet Home Alone, Enchanted, and the season 2 premiere of The World According to Jeff Goldblum. The Pixar short Ciao Alberto and the short film series Olaf Presents are also now available to watch, as well as more shorts starring the Simpsons and various other characters, and Intertwined, an original(!) series about a girl who must travel to the past to change her future.  There are also multiple making-of features to check out, including Under the Helmet: The Legacy of Boba Fett, a Shang Chi-centric episode of Marvel Studios Assembled, and The Making of Happier than Ever: A Love Letter to Los Angeles. 
Additionally, a new trailer was released for Baymax! (the Big Hero 6 TV spin-off), as well as production images for Tiana, Zootopia+, and the newly announced Cars: On the Road. Owen Wilson and Larry the Cable Guy will return to voice Lightning McQueen and Tow Mater in the latter. A promo image was released for Hocus Pocus 2, and an original movie called Sneakerella is coming on February 18th. The Pinocchio remake is coming in fall of 2022.  The original Pixar series Win or Lose was announced, and they released a production image, as well as announced a live-action series adaptation of the Spiderwick Chronicles book series. Finally, The Proud Family spin-off Louder and Prouder now has a release date of February 2022. On the Lucasfilm front, concept art shows Obi-Wan and Darth Vader dueling in Deborah Chow's upcoming Kenobi series. A short clip was also released reminding people that the Willow TV series is a thing.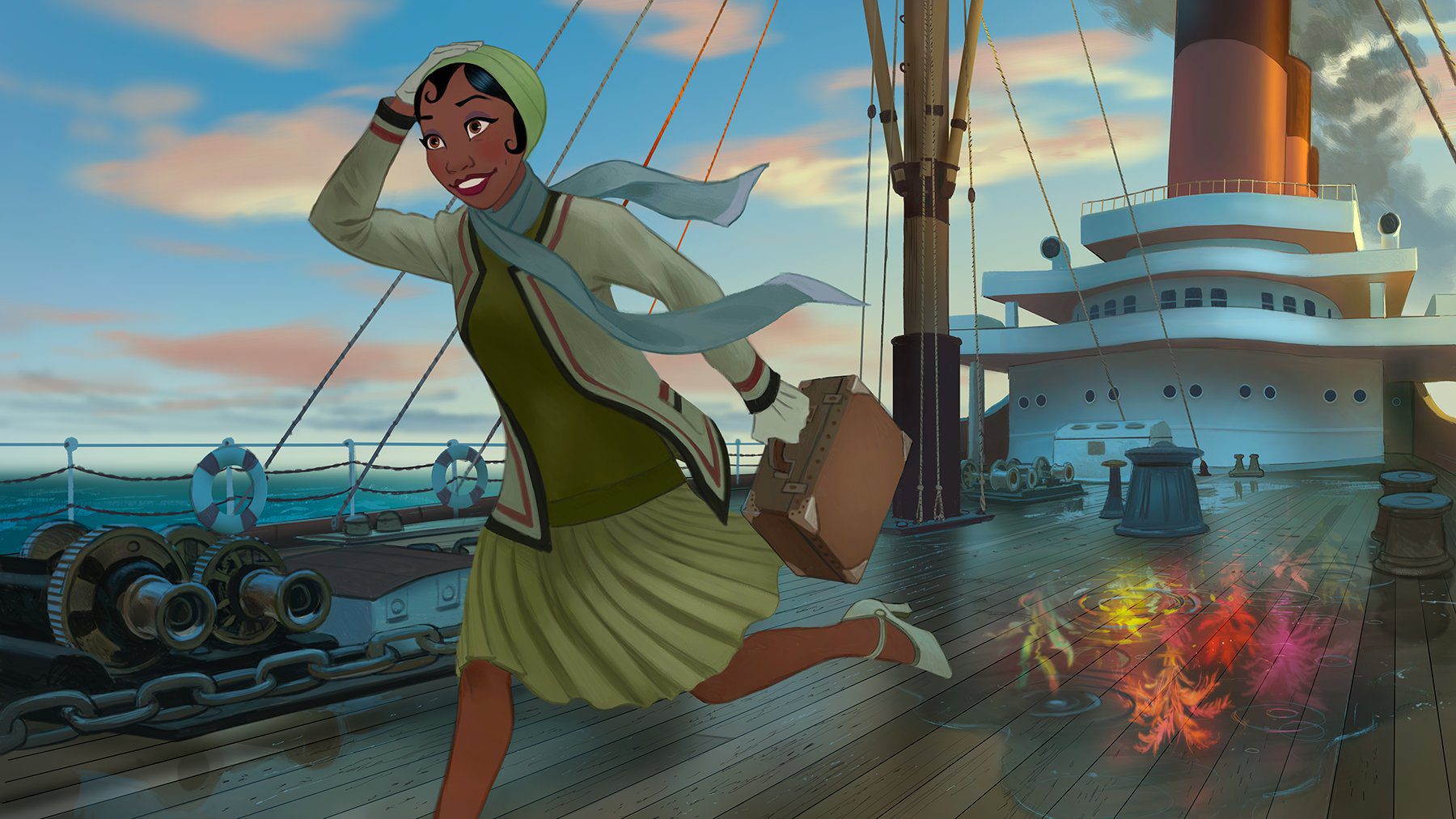 I'm stunned, and not in a good way. A lot of the concept art for the upcoming series looks good, but that's about it. One of the biggest misses of Disney+ Day is the lack of Star Wars content. They put out a documentary on Boba Fett and a sizzle reel for Kenobi, and that's it. I understand that they were itching to get various National Geographic series out and wanted to advertise for their original movies; most people aren't into Nat Geo, and their original movies look terrible, but I get it, I guess. However, Star Wars is one of the only things holding Disney+ together since it's the only place you can get good new Star Wars content. I know The Book of Boba Fett is coming next month, but I think it may have been prudent for its release to coincide with Disney's silly made-up holiday. It's kind of a joke how little is actually happening here despite the various announcements and releases. I'm also a little upset that the Kenobi concept seems to confirm Kathleen's comments on the "rematch of the century." Having these two characters meet between the events of the two trilogies is just insipid. 
A sizable chunk of today's releases are old properties Disney has merely been hiding in the vault. Enchanted and the classic Disney shorts should have been available on Disney+ two years ago, so the way they're staggering the releases to pat themselves on the back is cringe-worthy. I have Enchanted and many of the shorts on home video, but I find it strange that people who use Disney+ exclusively for Disney content had to wait two years to access these properties. I'm also baffled at the decisions to give Cars and Big Hero 6 each another spin-off TV series, although Baymax! looks okay. I'm just concerned that they only show Baymax and Aunt Cass out of the main cast in the trailer; I hope Hiro and his friends will be major players in the series. Hiro and Baymax's relationship is what made the movie work in the first place. I do think Win or Lose and Tiana look pretty good from what little they've shown us. 
Overall, I'm mystified. I just don't understand an event that centers on reiterating the existence of previously-announced projects and releasing old movies and series on the service for the first time. I'm not really surprised since this is Disney we're talking about; I am disappointed, though. Disney is one of the biggest entertainment corporations, and this is what they pulled together for their streaming service's anniversary? I'm unimpressed.