Halloween Horror Nights 2022 Announces First Haunted House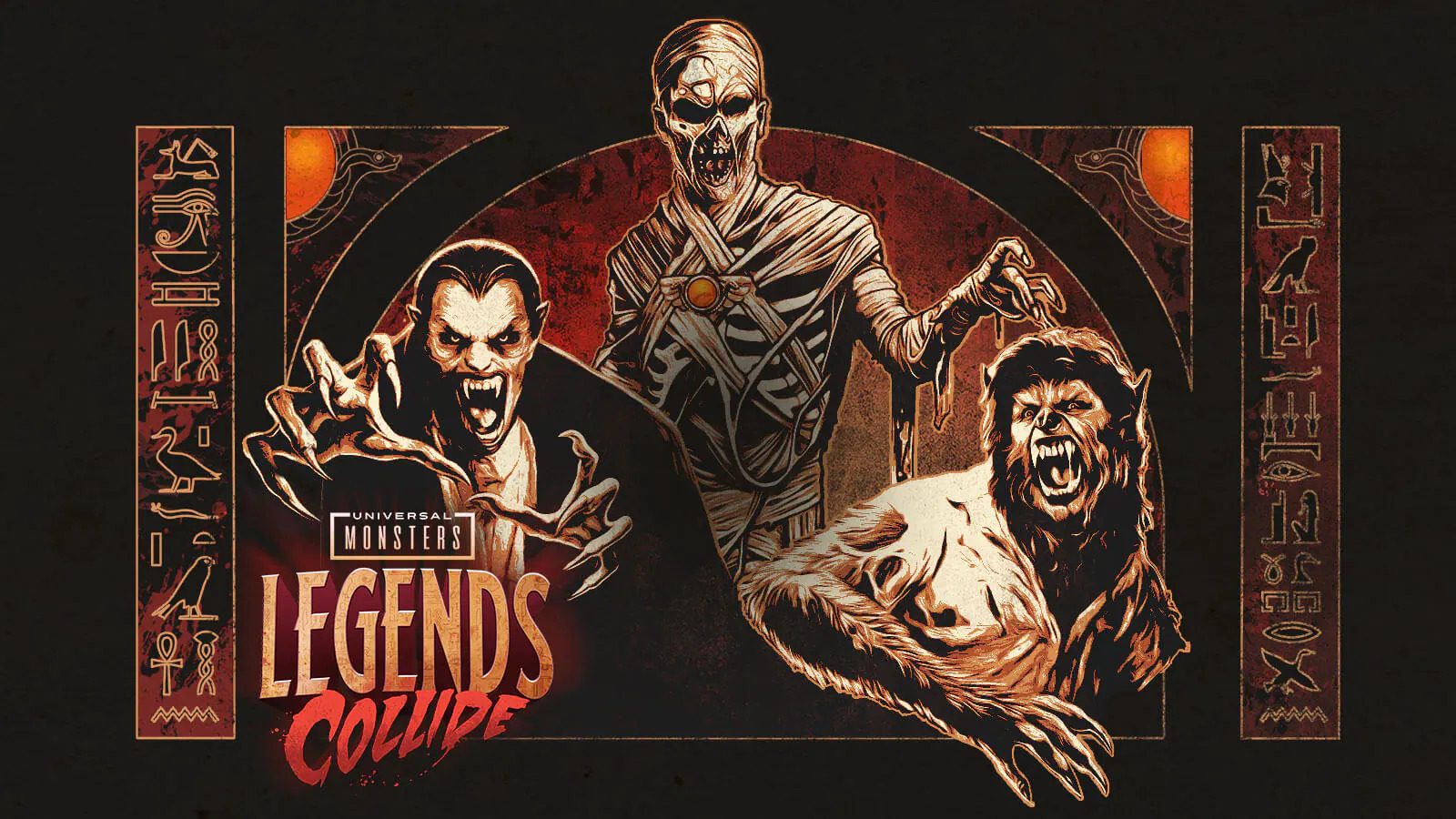 Legends Collide as Universal announces its first haunted house for Halloween Horror Nights 2022!
The HHN official Twitter account has been eerily quiet since its last post on April 29th, but yesterday it dropped a pretty big bombshell: for the first time EVER, Universal is putting its classic monsters, The Mummy, Wolf Man, and Dracula, in the same haunted house.
When I tell you I am very excited about this, it doesn't adequately describe how excited I really am. The classic monsters are Universal's staple, and they do not get enough love most of the time. Universal fans are constantly begging Universal Orlando for more events, merchandise, etc., featuring them, and it looks like this year, we're finally about to get it. This house is definitely going to be a fan favorite, so expect a long line! Whatever the wait time is, it'll be worth it, and I have a sneaky suspicion that the Legends Collide tagline is going to be the theme for this year's event.
Universal also dropped an AMAZING new t-shirt and ornament with Dracula, Wolf Man, and The Mummy, along with the announcement, which you can find here. (I am definitely buying these, they look so good!)
Halloween Horror Nights opens September 2nd and runs through October 31st. You can get tickets here.