More Gargoyles Comics Coming from Dynamite
Today, Disney and Dynamite announced more Gargoyles comics from series creator Greg Weisman. Titled "Dark Ages," this miniseries takes place 20 years before the fateful events that sent the Gargoyles into a thousand-year sleep. Check out the description here:
"As Goliath's narration explained, 'One thousand years ago, Superstition and the Sword ruled. It was an Age of Darkness. It was a World of Fear.' For a time, the Gargoyles of that era lived peacefully alongside humans, each species having sworn to protect the other. But that truce didn't last, and in 994, the Gargoyle Clan was cursed to sleep as stone statues for a millennium – until they eventually awoke in modern Manhattan. Gargoyles: Dark Ages, set in the year 971, depicts the origins of the Gargoyle-Human Alliance – some twenty-plus years before things came to a bad end. In this never-before-explored era, monsters still come in all shapes and sizes, forcing Gargoyles and Humans to work together to repel the forces of evil, which threaten to bring the Alliance down, from both without and within."
And here's a statement from Weisman:
"I have ALL these stories that I've wanted to tell for decades now, so I pitched a number of ideas to Dynamite and Disney, and this is the one that excited everyone the most," said Weisman. "This is an exciting era for the Gargoyle Clan (not to mention an exciting time in Scottish History), and I'm thrilled we'll all have a chance to explore it together."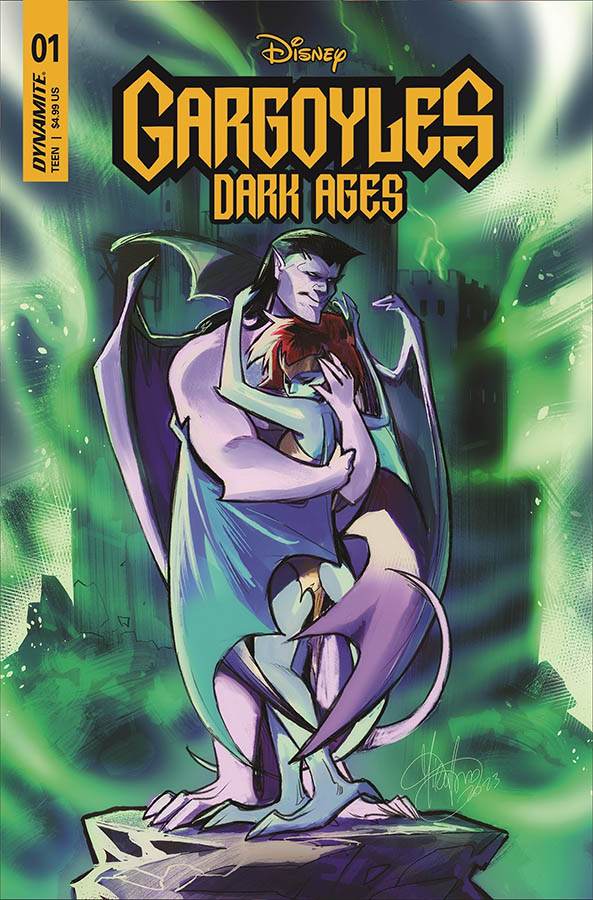 I just think it's great that Greg is continuing to tell stories in the Gargoyles universe. Between the comics, merchandise at stores like Hot Topic, and the NECA figures, it feels like the show is having a Renaissance.
But what do you think? Have you read the previous Dynamite run? Sound off in the comments!