Mummy's Mask Coming to Geeks + Gamers Tabletop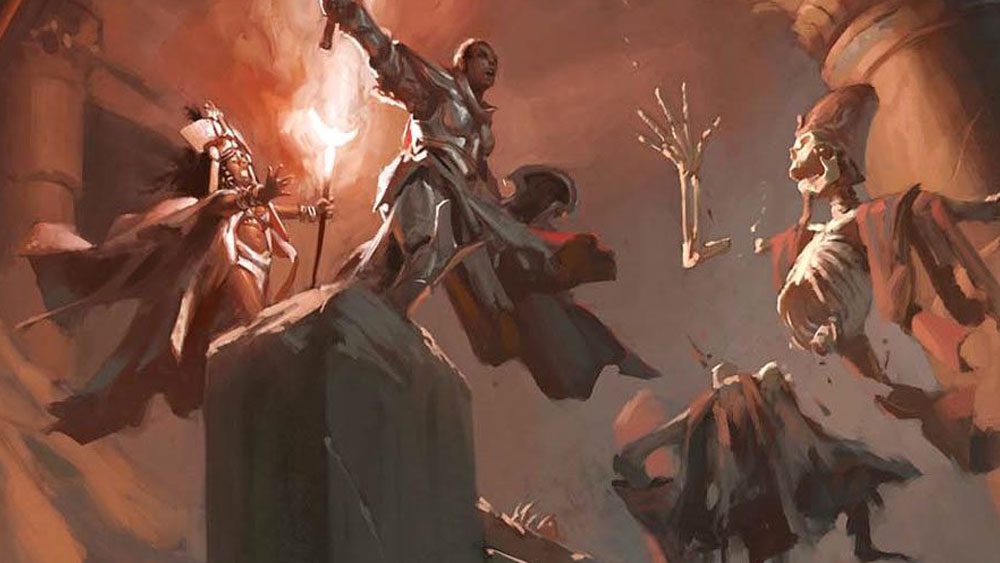 Geeks + Gamers Tabletop has a new show called Mummy's Mask, premiering on March 31st! It will air every Friday at 10 PM EST. Character creation will air on Friday the 17th and features an exciting cast, including Scott as the GM (Gamemaster), Caleb, Erudi, Noelle, and Sevvy.
In the wise words of our DM and Savior Erudi:
"Mummy's Mask with be a live actual play featuring the "Savage Worlds" TTRPG system, but set in the rich lore of Paizo's "Pathfinder" universe. The players will be exploring the Egyptian-inspired city of Watti, where they will have the opportunity to raid a long, sealed tomb full of magical artifacts, curses, and traps, where enemies abound."
It's the first G+G Tabletop stream with Erudi in the player's seat, so make sure you tune in on Friday!
*Art by Tyler Jacobson.