New UK Magazine The Cosplay Journal Launches Next Month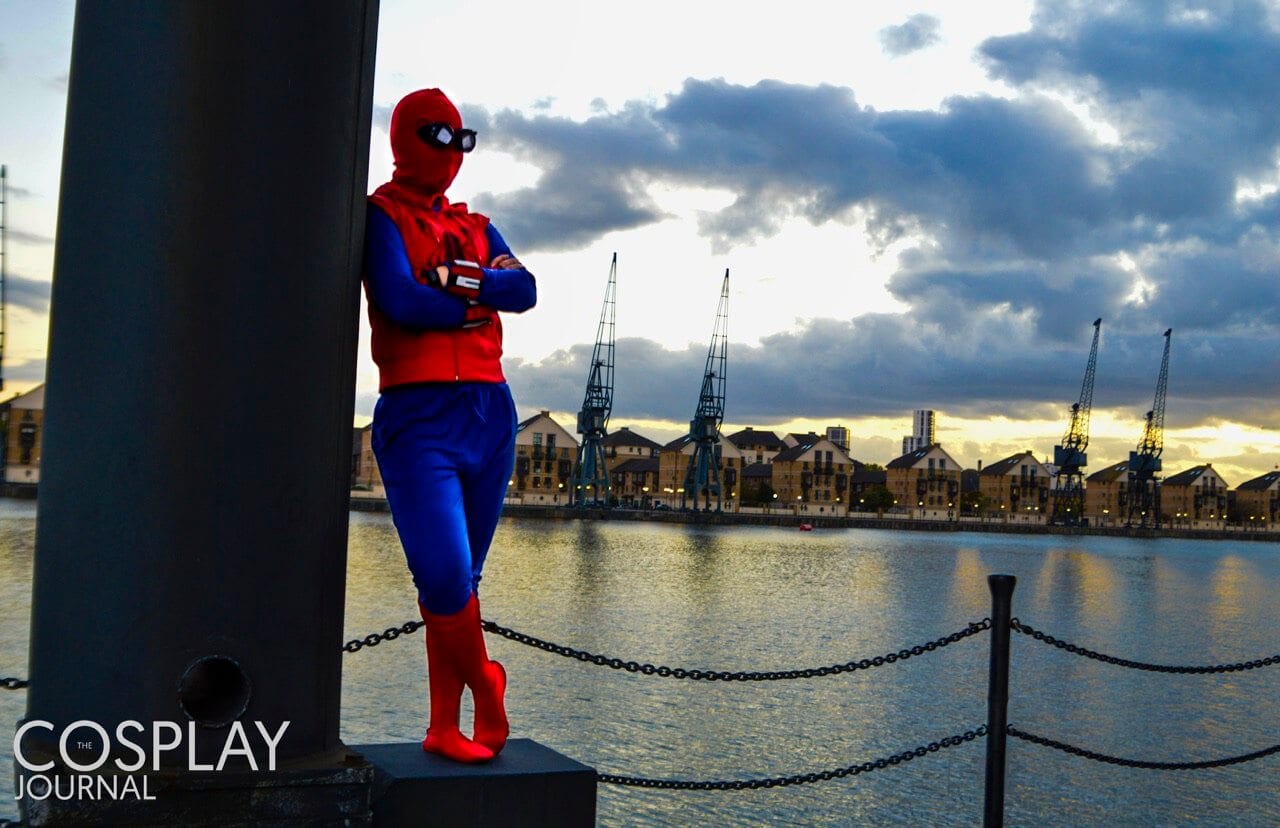 Cosplayers are about to have some fun new reading material, as next month sees the launch of The Cosplay Journal. A coffee table magazine "focusing on the Diversity and Craft of cosplay," specifically in the UK, The Cosplay Journal aims to "dispel the myths of what cosplayers look and act like," and to highlight all the different ways people approach the art form. The inaugural issue, out June 11, will feature articles about the intricacies of cosplay, interviews with various types of cosplayers, and an opinion piece on the dedication inherent in the trade, in addition to some wonderful pictures that show how talented many cosplayers are. The press release is below:
The Cosplay Journal is a coffee table magazine, focusing on the Diversity and Craft of cosplay. We want to show that not only can anyone from any walk of life be involved in cosplay, but also that we are all capable of learning new skills, creating amazing things and bringing joy into our own and other people's lives through the art form of costume making.

Back in the misty depths of 2017 an idea was brought to us, to put together a cosplay book focusing on the UK scene and the amazing craft that is going on here, but there is too much going on to cover in one book. Several other countries have already got their own cosplay magazines going, and we felt that it would be great to do this for the UK. And so it was put it forward by our editor, Holly Rose Swinyard, that instead of book we make a coffee table magazine, with a good basis in the community to highlight the diversity, ability and creativity of the UK cosplay scene.

Our overall goal is to show that anyone can cosplay and excel in whatever way they want; after all there is no right way to cosplay, as there is no right way to create art in any form. You can sew beautiful dresses or crisply tailored suits, armour build massive robots and fantasy warriors, sculpt terrifying SFX piece, create gravity defying wigs, perform amazing skits or any of the other wonderful abilities that can go into being a cosplayer. There is so much to see, experience and learn in the cosplay world so now with this new journal we are going bring all of this to the forefront.

As well as this, we want to dispel the myths of what cosplayers look and act like. Many main stream media outlets choose to show only certain elements of cosplay, creating an idea that cosplayers have to be "traditionally attractive", which has caused a many to believe that they do not look right to cosplay. This of course not the case because a) the idea of traditional beauty is ridiculous and damaging to society as a whole and b) it really doesn't matter, what matters is having fun in your costume. We believe that everyone is beautiful and so we show a rainbow of truly stunning, talented, diverse people of all shapes, sizes, races and genders.

We also want people to see that what starts out as a hobby can give you a new outlook in life. It can lead you into a career; costume designing or making, working fashion, video games, comic books or any number of design related industries, becoming a photographer or film maker or even a journalist; or it could help tackle confidence and anxiety issues in your life. Many people have said that cosplaying gave them more confidence in themselves, using it as a way of coping with stress in their "real lives", the costuming and creative outlets providing a new way of looking at themselves.

The First Issue features "Craft Focus" articles on Sewing, Armour Build and Make Up, as well as interviews with some incredible cosplayers who have taken their own paths with their hobby, some becoming professionals, some simply being the perfectionist amateur. We ask "Are Cosplay Guests Worth It?" in our opinion piece and give you a look into the everyday lives of the cosplayer, getting inside their work and head space to show you the hard work that goes into these wonderful creations. All of this is accompanied by images of cosplayers from around the UK, showcasing the amazing skill and artistry that lives in this community.
The Cosplay Journal sounds like it's going to do its subject proud. I'm not a member of the cosplay community myself, but I've seen some amazing examples of the craft at events and conventions, as well as in pictures on the internet, and have been thoroughly impressed by the work a lot of these artists do. Still, even in a pool as deep as this, the pictures from The Cosplay Journal stand out. A few of these folks look like they just walked off the set of a movie! I can't imagine how much effort went into making their costumes, but I'm glad The Cosplay Journal will tell their stories. If you're at all interested in cosplay, this should be a fun and informative magazine; if you haven't tried your hand at it yet, you may be convinced to give it whirl by the time you're done. Check out the website for information on pre-orders and shipping, and to see some more great pics.
Are you interested in The Cosplay Journal? Do you cosplay yourself? What's the best cosplay you've ever seen and where did you see it? Let us know in the comments!