Nintendo Direct – February 2019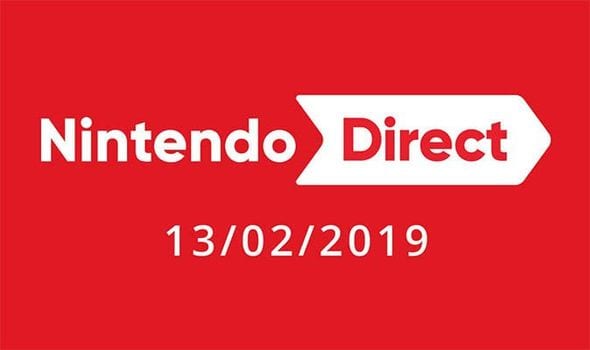 Nintendo announced Super Mario Maker 2 to kick off today's Nintendo Direct stream. Sequel to the immensely popular but underselling (thanks to the platform it was stuck on, the Wii U) Super Mario Maker, this follow-up promises a host of new features with which players can create their dream, or nightmare, levels in one of many different Super Mario Bros. styles: Classic Super Mario Bros., Super Mario World, and New Super Mario Bros. The freedom the game offers players to manipulate levels and upload their nightmarish creations for others to cry their ways through is notorious and is a perfect fit for the Nintendo Switch. Marvel Ultimate Alliance 3 brings the franchise back for the first time in nearly a decade. The classic beat-em-up gameplay returns with new Alliance Extreme Attacks, Synergy Attacks, and Ultimate Alliance Extreme Attacks (combined Extreme Attacks in multiplayer) exclusively for the Switch, and will be a massive collection of characters from across the Marvel Universe, including Captain Marvel (if you care). Box Boy! + Box Girl! is a follow-up puzzle game, in which you play as… well, a box, with new features including two-player mode and a separate story featuring Qudy (tall, rectangular character),  and 270 stages to beat (a series record). It's a unique concept, but it's safe to say that this game is for squares.
The latest update for Super Smash Bros Ultimate, Version 3.0 was announced with hints at new content, but yesterday's Nintendo Direct offered no details. The likelihood is that we'll get a dedicated Smash Direct soon. Joker from Persona 5 was confirmed to be a part of Fighter Pack 1 and will arrive before the end of April. New Super Smash Bros. amiibo including Snake, Simon Belmont, Pokémon Trainer, Squirtle and Ivysaur, and more were announced as well. Given these amiibo's scarcity in the past, you'll likely want to dash over to your nearest Gamestop and pre-order yours if you want to add them to your collection. One of my guilty pleasures, Captain Toad Treasure Tracker is receiving a new free update that will add 2-player co-op to all courses in the game, and 18 new challenges across 5 new courses will arrive as paid downloadable content in the form of a sunken ship and candy land, as well as new objectives in existing courses. The 2-player update is AVAILABLE NOW, and the new content will be coming soon!
Bloodstained: Ritual of the Night is a classic, Castlevania-style side scroller wherein the main character, the beautiful Lady Merium – host of the Alchemist's Curse – must brave a gothic castle overrun by demons. She can steal powers from enemies, manipulate gravity, and move across short distances at lightning speed (literally, she travels across a lightning bolt). Unlike traditional, one-dimensional side-scrollers, Bloodstained has side quests and character customization, and this game looks absolutely stunning! Bloodstained: Ritual of the Night will be available Summer 2019. Fantasy builders, ready your hammers! Dragon Quest Builders 2, the sequel to the popular building RPG game, arrives on Nintendo Switch with bonuses for players with Dragon Quest Builders 1 save data on July 12, 2019. Keeping the theme of Square-Enix's genre-defining RPG franchise, Dragon Quest XI: Echoes of an Elusive Age is coming to Nintendo Switch with new fully-orchestrated soundtracks and sound effects in the overworld and in battles, and the option of choosing between English or Japanese audio for voiceovers. It's highly unlikely the game will look as crisp on the Switch as it does on my PlayStation 4 Pro, but the convenience of portability is a big win with any JRPG.
Disney Tsum Tsum Festival, another… unique game announced at Nintendo Direct, is coming to Switch with new 2-Switch versus modes when used side-by-side, and tons of Tsum Tsum puzzling action later in 2019. The space-faring toys-to-life game Starlink Battle for Atlas is getting a new update exclusively for Nintendo Switch versions of the game. The update brings Star Wolf's nefarious team to the game for players to face off against with newly added Star Fox team members, Falco, Peppy, and Slippy. Each new member of the Star Fox team has their own upgrade skill trees and abilities to employ against the forces of evil, and new race and battle modes are on the way as well coming this April! The fantasy farming and hunting game Rune Factory 4 Special is coming from 3DS to Nintendo Switch with the classic Harvest Moon/Zelda style gameplay. New features include additional story and challenges following getting married coming in 2019. Rune Factory 5 was confirmed to be in development as well. Oninaki, a new action JRPG from Square-Enix, was shown off at Nintendo Direct too. In a world built upon the tenants of reincarnation, you must jump between the mortal world and the plain beyond in order to save lost souls from becoming monsters. When battling against said monsters, you can harness the power of the lost souls that you've successfully rescued, giving you new and unique powers. Oninaki is coming in Summer 2019.
This next game is one that I admittedly cannot freaking wait for: Yoshi's Crafted World looks like the most disgustingly adorable game ever. It was announced at Nintendo Direct that there are over 180 costumes to collect in the game that offer additional protection from enemies. Costumes include an apple juice box, Nintendo Labo kit (someone has to use one of those things, right?), a car and more. Large-in-scale bosses and new vehicle sequences putting you in a plane, car, or robot were also shown off. Long-awaited footage for the latest Fire Emblem: Three Houses, was finally showcased as well. Taking place on the continent of Fodlan, three ruling powers control the land once presided over by a revered goddess: the Adrestian Empire in the south, which is more than a millennia old, the Holy Kingdom of Faerghus in the icy north, and the monarchless Leicester Alliance to the east. These three superpowers exist in harmony. Your character is a mercenary under the banner of your father, Geralt. When a hidden power awakens within you, you are taken to a monastery and offered a teaching position within one of the three houses at the officer's academy there. The monastery is centrally located within the fulcrum of the three ruling powers and is the home of the Church and Knights of Seiros – the revered goddess. You must train your students in real battles, suppressing rebellions, taking down bandits, and more, with traditional Fire Emblem gameplay making the stakes high. Fire Emblem: Three Houses is coming July 26th.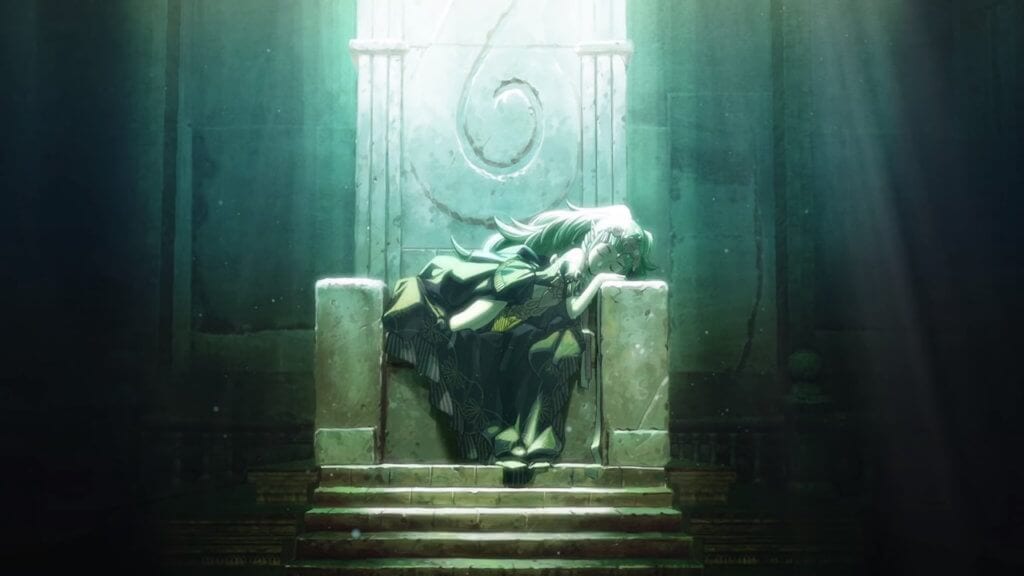 Tetris 99 is a free-to-download game, bringing a new twist to the iconic puzzler, and is available on the Nintendo Switch eShop today. The game boasts an online multiplayer twist pitting 99 players against one another. Players can throw junk at their opponent to throw them off their game until only one player remains victorious! Nintendo continues to seek to expand their 3rd party support with the reveal that popular online multiplayer survivor Dead By Daylight is coming to the Nintendo Switch with riveting one-versus-all gameplay, as players attempt to survive the terrifying killer (or be the killer themselves) this fall. Yet another wildly unique-looking title, Deltarune Chapter 1 – from Toby Fox, creators of Undertale – comes to the Switch February 28, and the first chapter will be FREE! DaemonXMachina will have a demo available today giving players the chance to pilot one of the game's assault mechs in a brief mission, with the full game slated to come out this summer. Grid Autosport brings circuit racing's hottest third-party game to Switch with split-screen multiplayer (a rarity these days) and over 100 DLC cars and tracks later this summer. The award-winning Hellblade: Senua's Sacrifice comes to Nintendo Switch in spring 2019, bringing its psychosis-afflicted Celtic woman protagonist to a portable platform. The game was a visual masterpiece on Xbox One and PlayStation 4, so it should be interesting to see how it performs on the admittedly underpowered (by comparison) Nintendo console.
Keeping with the theme of raising the bar on their third-party support, Mortal Kombat 11, previously announced to be coming to the Switch, was touched on at Nintendo Direct, but no console-specific gameplay was shown. This will be another case of seeing just what exactly the system is capable of handling, given Mortal Kombat's move to Unreal Engine 4. Rapid-fire announcements included Unravel Two coming  March 22, with local co-op features; Assassin's Creed 3 Remastered, with all DLC, and the stand-alone Liberation, coming May 21. Final Fantasy VII will at long last arrive on the eShop on March 26, Chocobo's Mystery Dungeon: Everybody! on March 20, and Final Fantasy IX – AVAILABLE NOW!
Platinum Games revealed a brand new action game in the vein of Bayonetta, Nier: Automata and Anarchy Reigns called Astral Chain, which is set in a futuristic fantasy world and has some beautiful action gameplay. No details were shown, but the game is slated for an August 30, 2019 release. The highlight of the Nintendo Direct (at least for me) was the surprise announcement of the Legend of Zelda: Link's Awakening remake for the Nintendo Switch. The 1993 GameBoy classic is a fan-favorite, and one of those classic Zelda titles that deserved to be put on the eShop. For it to receive a total overhaul is a true treasure! For those who were disappointed with not seeing anything regarding the already-confirmed mainline Pokémon game for Nintendo Switch due out later this fall, Pokémon always receives its own dedicated Direct, so we can look forward to seeing more about that sometime in the not-too-distant future. Stay tuned to Geeks + Gamers for all of your Nintendo Direct news!