Nintendo Unveils Super Mario Bros. Movie Poster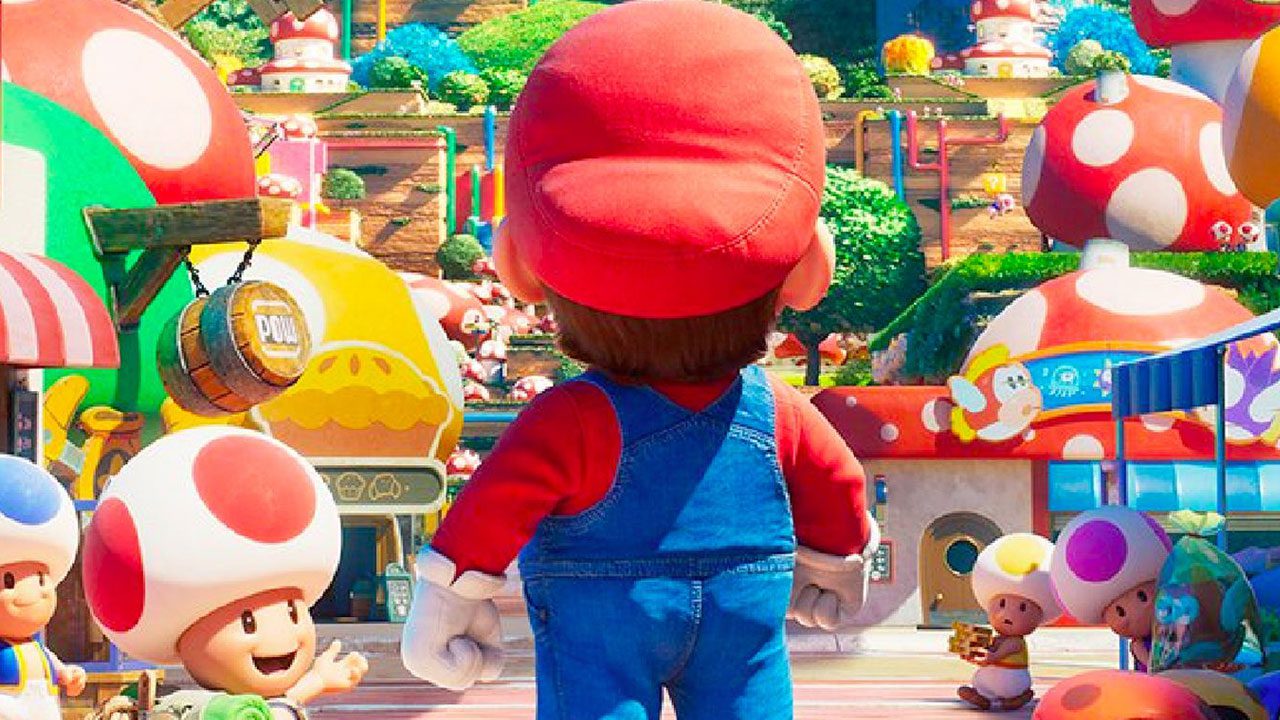 Nintendo is getting us ready for their mascot's next leap to the big screen. On the official Nintendo of America Twitter account, the video game company released a poster for The Super Mario Bros. Movie, the upcoming animated film from Illumination. The tweet also promises a full trailer at this Thursday's Nintendo Direct. Directed by Aaron Horvath and Michael Jelenic of Teen Titans Go!, The Super Mario Bros. Movie – which I guess is the official title – stars Chris Pratt as Mario, Charlie Day as Luigi, Anya Taylor-Joy as Princess Peach, Jack Black as Bowser, Keegan-Michael Key as Toad, and Seth Rogan as Donkey Kong. The Super Mario Bros. Movie will hit theaters on April 7, 2023.
It looks like Mario, I guess. It's a nice enough poster, and it definitely captures the Mario aesthetic, so the movie will probably at least look good. But there's not much insight into the plot of The Super Mario Bros. Movie. Maybe Mario's clenched fists as he looks towards the castle mean it will follow the story of the early games, with Mario questing after a kidnapped princess. It would have been nice to see some of the bad guys rather than just toadstools; I can't tell if there are Koopa Troopas on the mountainside, but if there are, they're so far away it's impossible to judge their look. The film is taking a lot of flak for its voice cast, particularly Chris Pratt as Mario, and I get that; I love Pratt, but he isn't who I'd think of first or, like, fiftieth when I imagine what Mario would sound like. But I feel the same way about Charlie Day and Jack Black as Luigi and Bowser. Outside of Anya Taylor-Joy, the cast makes me think this will be aimed at little kids. And that's fine; nostalgia aside, I'm not exactly chomping at the bit for a Mario movie. But we'll have a better idea when the trailer hits on Thursday.
What do you think of the poster for The Super Mario Brothers Movie? Are you looking forward to the film? Will future video games give Donkey Kong the Seth Rogen pothead laugh? Let us know in the comments, and stay tuned to Geeks + Gamers for more attempts to make a good video game movie adaptation!