That's Not Wrestling #10: The Luck of The Hangman
"Hangman" Adam Page, The Dark Order, AEW, and more!
Welcome, and thanks for joining me! A couple of years ago, the planets looked to be aligning for a fantastic shift in the realm of pro-wrestling. Talk of a smashing new promotion with a television deal and "serious, sport-based wrestling" was on everyone's lips. Finally, the modern wrestling fan's life of "eating shit and learning to love the taste" was over. Or was it? Meet me here every Thursday to pick apart the actions of the daft, the dangerous, and the desperate in pro-wrestling… well, in AEW anyway.
<Last Week's That's Not Wrestling!
"Hangman" Adam Page made a grand impression in the early AEW days and immediately caught people's attention. Plenty saw something special in him, and with the right promotion, opponents, and presentation, he would surely reach great heights. Unfortunately for Page, it was AEW that he signed with, and AEW didn't end up being what it advertised on the tin. It didn't take long for the promise of a serious wrestling product to fly out the window.
Things may be looking good for him right now, some two years on, but there's still a chance "Booker of the Year" Tony Khan could screw the pooch and muck things up again. To see how Adam Page had been a lucky lad, we have to go back to the beginning.
Before arriving in AEW, Adam Page wrestled his way through Ring of Honor, New Japan Pro-Wrestling, and Pro-Wrestling Guerrilla, as well as smaller indie outfits. He'd been a part of The Bullet Club with other members of The Elite, but it was clear to all that he wasn't just there because of *who* he knew, but also for *what* he knew.  He came across a little "Stone Cold" Steve Austin, a little Shawn Michaels, and even a little "Cowboy" James Storm, despite still being his own person.
The important thing was that he got over with the crowd… doubly so, as he's not a former WWE talent. Page is a good-looking guy with a (mostly) believable gimmick and fire in his eyes. Oh yeah, and he's got that kick-ass entrance tune too!
As I mentioned, things started off well for Page. He was chasing the inaugural AEW Championship and met the veteran Chris Jericho in the final of the tournament. The program was built up nicely for his title match against Jericho, and they made the right call getting Page to the last stage, but not winning the gold… yet. Jericho won the belt, but Page came so close, people would surely get behind him now that he's got a redemption story. Right?
Bubbling over with potential and seeing the fans gagging for more, Page was surely destined to dominate until the day he'd get that next title shot. But what was left for him in the meantime? The soon-to-be secondary title? Nah, "The American Idiot" Cody Rhodes made himself the TNT Champion. So, instead, AEW gave Adam Page a parasite tag team partner in Kenny Omega.
Playing the oddball couple, Page and Omega would go on to win the tag belts, both men carrying an air of "I don't like you, but we're both friends with The Bucks, and we work together well." This storyline went on for way too long, and Page was made to look like the weak link of the team, often having one too many drinks and starting unnecessary fights/slipping up in matches. None of their matches as a tag team were anything to write home about. Daft tag team rules (or a lack thereof) etched in stone by Matt and Nick, The Hardy Soyz, didn't help matters either.
Eventually, Kenny Omega and The Young Bucks turned their backs on and beat down Page. Omega was "established" as a heel for his behavior, and Hangman was spat out unceremoniously. Page had naught to do but stagger around backstage like a useless drunk for a while. I understand that some of the time was spent while his injured knee healed, but there are better ways of keeping someone in your mind.
Then, just as I thought Page couldn't fall any lower, I was proven wrong when he joined The Dark Order. Even if Page is the supreme leader of the faction, they're still the company's job squad. The menagerie of misfits and oddities can certainly have a place on the roster, but the guy who's supposed to be one of the huge breakout stars has no place as their leader. Every time he's stood by them waffling their shit, every time they've swarmed the ring to save him, it just makes him look less of a star. No more cowboy shit; this is just plain old shit, and The Dark Order does nothing for Page.
As well as looking weak by the company he kept, Page had been having competitive matches with anyone and everyone, even those at the bottom of the card. The standout disappointment for me was his battle with Joey Janela before "the big match" at the AEW Double or Nothing against Brian Cage. Thanks to sloppy working conditions, Adam Page got busted open during the match and looked like a pussy that got mugged by someone's kid brother. I'm not suggesting he steamrolls over everyone as quickly as Goldberg used to, but lower-mid-carders shouldn't pose much of a threat to Page. He should be barely breaking a sweat with someone like Janela, let alone breaking his head open.
He beat Brian Cage at Double or Nothing, but it didn't do a great deal for Page. Cage was dealing with trouble in his own faction, and that took some of the focus away from the result. To me, Page appeared like he was one of the many WWE superstars that just gets on with it and is happy to be there, despite knowing he could do so much more. I thought AEW was supposed to be a remedy to that, not replication.
FORTUNATELY, when the crowds recently returned to the shows, it seems they remembered Page, and some of that momentum didn't totally go to waste. I suspect it is due in part to Page himself and the rapport he's developed with the fans… but also, many find that "Cowboy Shit" is rather fun to shout at the top of your lungs at a wrestling show.
Page's maintained popularity was evident last week on AEW Dynamite, as Page's old tag partner, Kenny Omega, was mouthing off in the ring, and the crowd was chanting for their serving of cowboy shit. When Page eventually appeared, the fans popped hard, and a good time was had by all. Hopefully, Page is going to take the belt from Omega when they get around to it.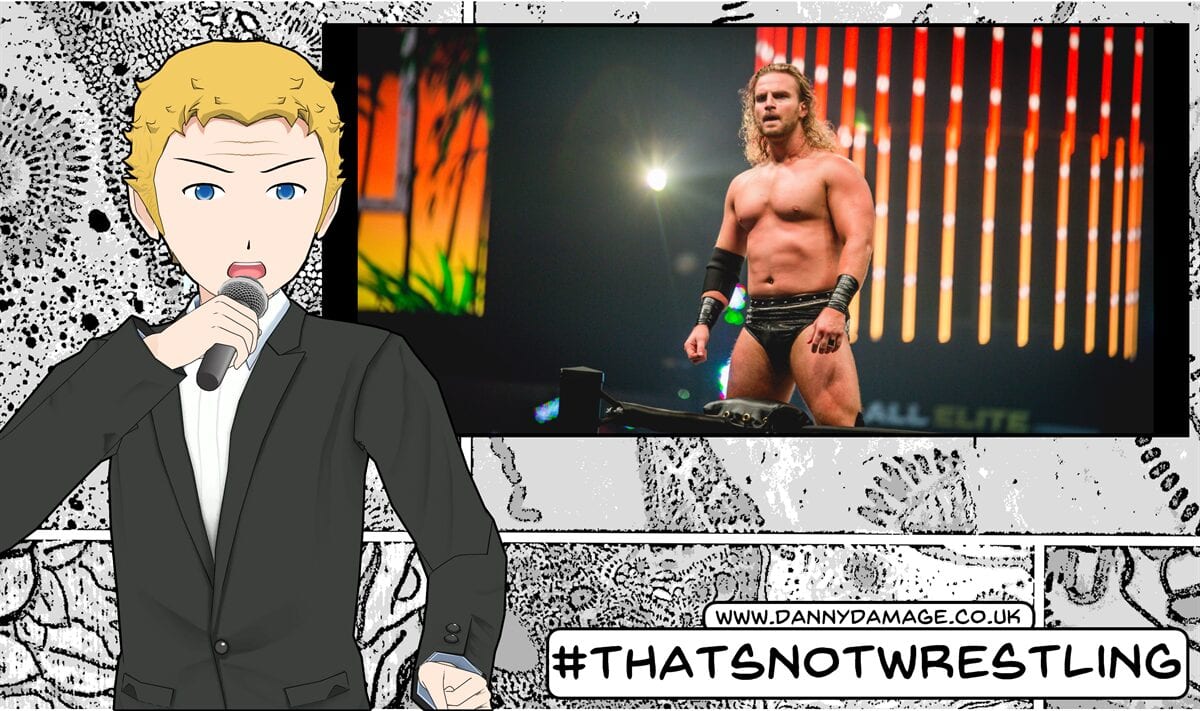 Saying all that, things could be better. In my opinion, Page as champion is a better idea than Omega, but Page could have been so much more by this point, and it may hinder his title run if it happens. Also, I hope the fans don't move on from him five minutes after they get the satisfaction of his title win.
As well as the knee injury he suffered, Adam Page has come close to seriously hurting himself numerous times getting here. He's putting main event energy into throw-away matches, and the blood, bumps, and close-calls are all stacking up. This is a problem with AEW as a whole, but also for Page individually. He knows how much the fans want him, he knows what he can do, he can see the bright lights, and he's giving everything he has, every time.
I'm not criticizing Page at all here; the problem is the booking of him and other people's fear that he gets over more than they have/can do.
NEXT WEEK: I'm breaking my format (slightly), and I'm going to be covering something WWE-related. Stay tuned!
That does it for this week. Thanks for stopping by. Don't forget to check out the Putting It Bluntly: AEW Double or Nothing review on my YouTube channel. I'll see you again Monday for #AnotherWeekOfWrestling and next Thursday for more #ThatsNotWrestling!
Background Artwork Designed by Rachael Hope.
NEXT ISSUE: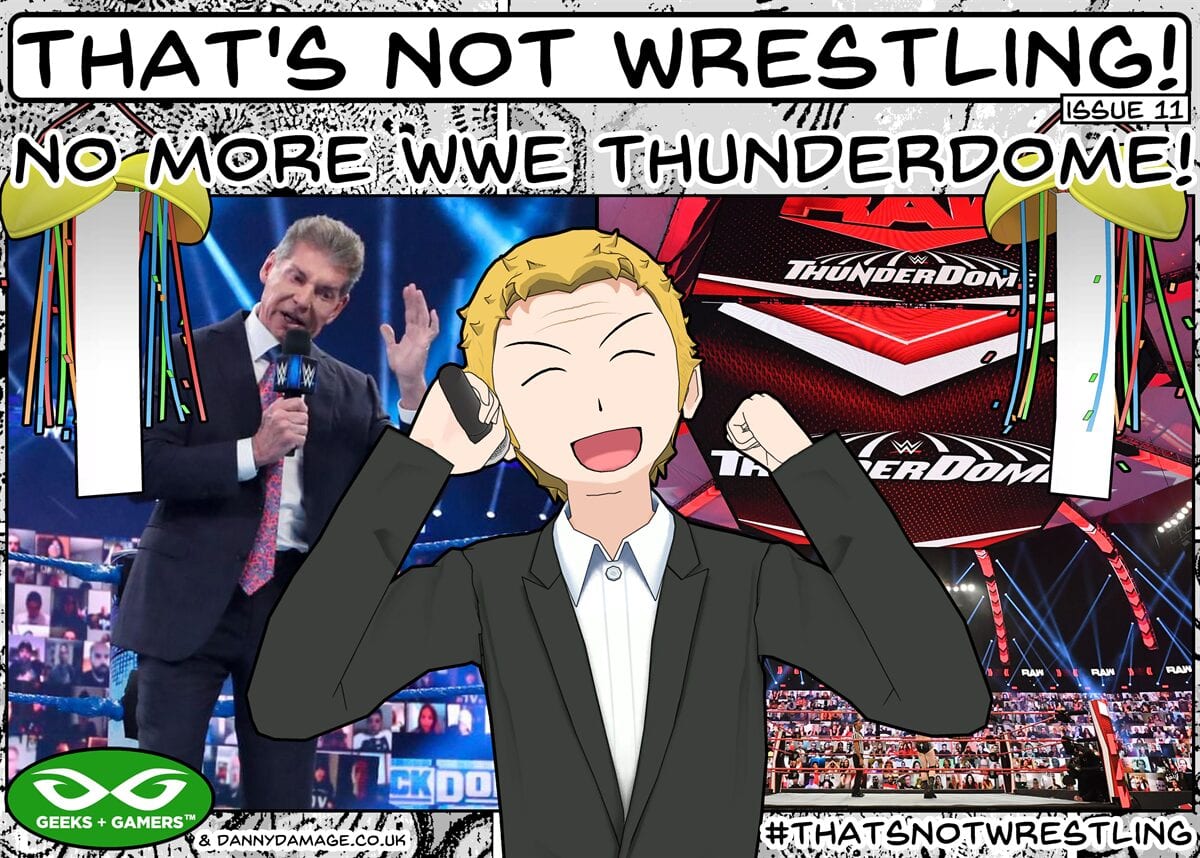 Thanks for reading! Feel free to get in touch on Twitter, subscribe to my YouTube channel, and/or check out everything else I write about over on: