That's Not Wrestling #6: "We're Looking For Fresh"
Tony Khan, Cody Rhodes, Chris Jericho, Sting, and more instances of AEW "borrowing" from WWE and beyond!
Welcome, and thanks for joining me! A couple of years ago, the planets looked to be aligning for a fantastic shift in the realm of pro-wrestling. Talk of a smashing new promotion with a television deal and "serious, sport-based wrestling" was on everyone's lips. Finally, the modern wrestling fan's life of "eating shit and learning to love the taste" was over. Or was it? Meet me here every Thursday to pick apart the actions of the daft, the dangerous, and the desperate in pro-wrestling… well, in AEW anyway.
<Last Week's That's Not Wrestling!
First things first: this is in no way a slight towards Sting. He looks fantastic for his age and is doing well to still do his (limited) thing. I'm not here begrudging his desire to pick up a paycheck; it's the use of him AND MANY OTHERS from the past and the ridiculous number of old WWE angles and spots that AEW have used in just two years. Despite being one of the greater examples, Sting's not to blame, obviously.
"I will always welcome that accountability and responsibility, as nothing is more important than serving our supporters and friends." – Tony Khan
Is that why, when shit goes wrong, you find an excuse and blame someone/something else during those media scrums, Tony? The exploding ring match fell flat on its face, and you awkwardly shuffled around and blamed Kenny Omega's storyline character, didn't you? How about all the injuries that have accumulated over two years and your lack of focus for proper training?
I've seen, heard, and dealt with your type before, Tony. The bosses' son takes off his jacket, rolls his silk sleeves up, and comes down into the factory with the workers. He rubs his hands together, puts them on his hips, gives a cheeky-childish smile, and thinks he understands the inner workings of the place and people because his dad owns it; like believing that buying a car automatically teaches you how to drive it. I really hope someone kicks you up the arse to make some much-needed improvements soon!
Here are a couple more gems from Tony Khan.
"Wrestling fans are a community unlike most others. I've been a part of this community since I was seven-years-old, and I can tell you that wresting fans see the world every day through a special lens." – Tony Khan
A lens involving getting all the toys you wanted and not having to wait for stuff? Gotcha.
"I really feel, like, for us, it's a great opportunity to make wrestling – it hasn't been taken seriously as the true athletic competition it is." – Tony Khan
Whenever I imagine Tony Khan engaging in any kind of athletic competition, I can't help but laugh and lose my train of thought.
Cody Rhodes also hissed similar sentiments in the early days.
"But we also have to do our best not to be a parody of what's old. Not to be nostalgia for nostalgia's sake." – Cody Rhodes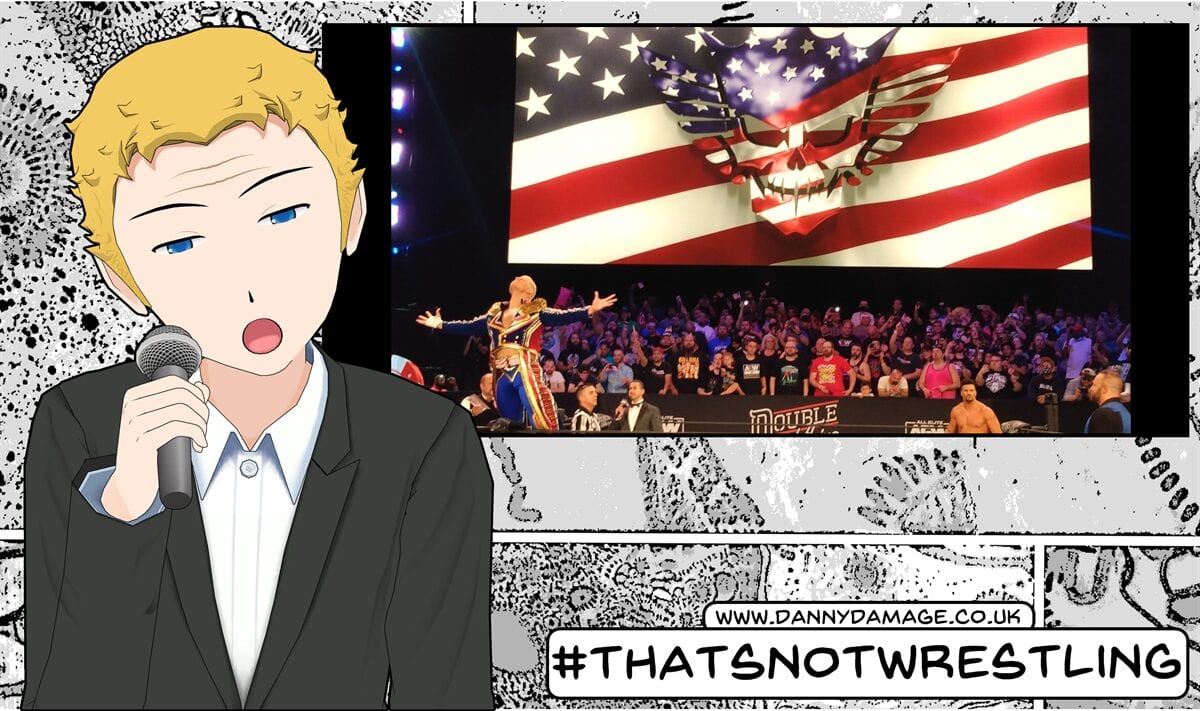 Enough said.
"We're looking for 'fresh' more than the equity-garnered individual that's perhaps popped around various television shows already. We're looking for someone that hasn't been seen, that's the directive." – Cody Rhodes
Even Tony Khan's piggy bank father, Shadid, had a turn at reading from the AEW Business Pamphlet when the initial deals and announcements were made public.
"I know AEW will be welcomed by wrestling fans here in the US and throughout the world who are ready for something new and authentic. AEW will work hard to deliver on that promise." – Shadid Khan
Now that you can see what I'm dealing with, let's have a look at this item on AEW's list of hollow mantras.
So far, AEW has signed the following employees from elsewhere:
*Ace Ventura style inhale*
Shawn Spears, Vicky Guerrero, Billy Gunn, Leo Rush, Andrade, Trent, Taz, Matt Cordona, Tully Blanchard, Matt Hardy, Christian, Tay Conti, Luke Gallows, Carl Anderson, Mark Henry, Pac, Jake Hager, Arn Anderson, Paul White, Jon Moxley, Chris Jericho, Sting, The Revival, Miro, Dustin Rhodes, Stardust Cody Rhodes, Jim Ross, Tony Schivone, Jake Roberts, DDP, Justin Roberts, and Serena Deeb.
That's 32 by my count. I'm sure there are more that have slipped my mind. But don't fret; the contents of Tony's Toybox of Wrestlers, Bright Colors & Nostalgia™ doesn't stop at talent signings. What better way to remember your favorite period of wrestling than to recreate its best moments, but with your amazing, creative genius modifying it and making it even better?!?
</sarcasm>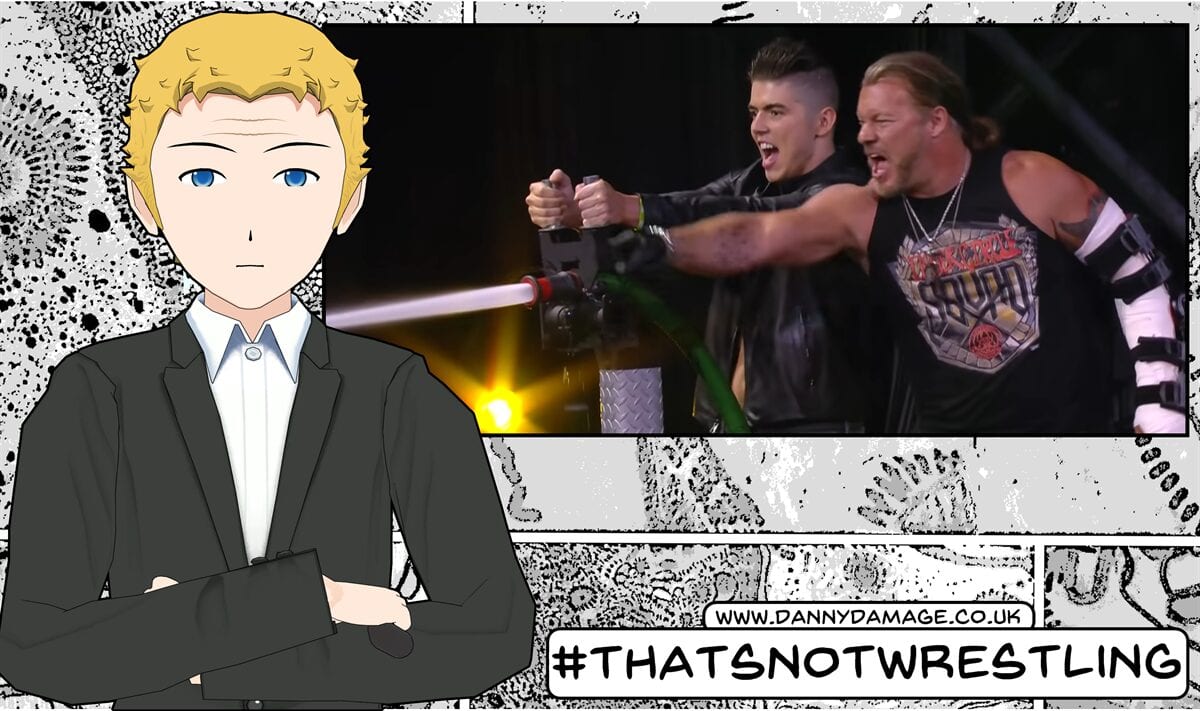 It's hilarious how often AEW has taken shots at modern WWE programming, yet they have no problem being proud of skits that look like cheap knock-offs of Monday Night Raw comedy segments. They constantly have the same level of cringe to them, if not worse. Hell, calling them (pre-Anthem) TNA 2.0 is a compliment at the moment.
Here's a list of some of the shit AEW has imitated (or dug up) so far:
Too many moments from WWE's Attitude Era

Too many moments from what WWE have just done/plan to do

The top stable of friends booking themselves to look really, really strong

The NWO

Sting sneaking around in the dark/with a bat

The Four Horsemen

WCW's need to have too many stables

The "It's not what you know, it's who you know" recruitment mentality

Much of ECW and similar's deathmatch style and spots

Monday Night War's shade-throwing (while AEW claims it doesn't care about WWE)

Eric Bischoff

Bash at the Beach

War Games

Strapping a rocket on someone/Jim Ross sitdown interview

Jim Ross on commentary

Tony Schiavone on commentary
Excuse me a moment…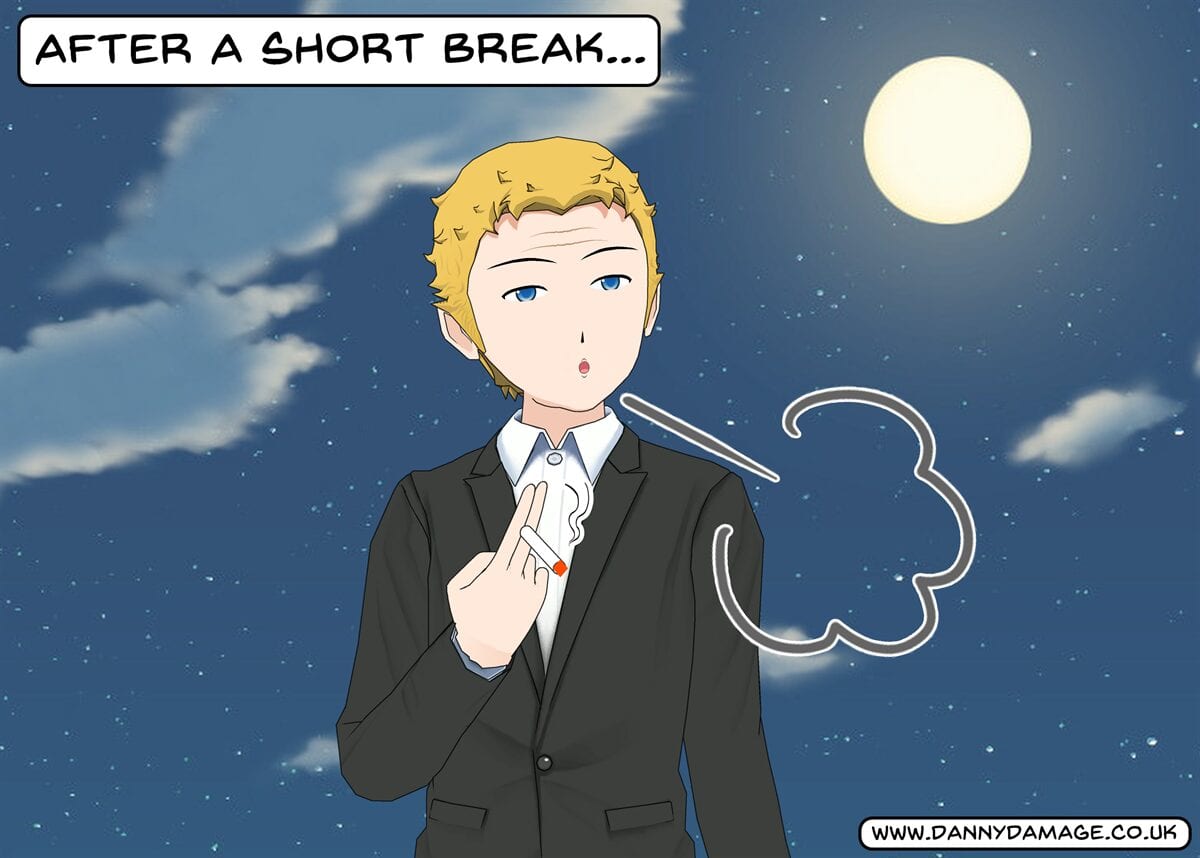 As I was saying…
The Lex Express (Cody Rhodes)

Racial unrest (Cody's promo vs. Ogogo)

Straight Edge Society shaving a crowd member's head

Kane giving Steve Austin a blood shower/bath

Jericho & Kevin Owen's bromance

Steve Austin's beer truck

Bayley's Role Model gimmick/shirt (Britt Baker)

Someone getting run down by a golf cart

Firefly Funhouse (Dark Order recruitment videos)

Mike Tyson's (sleepy) endorsement

A nose-to-nose segment with Mike Tyson

Shawn Michaels giving a thumbs up for the internet

"I'm sorry, I love you" Superkick finish (Young Bucks)

Even Tony Khan appears to have been cosplaying as Herb Abrams for a good six months or so!
All that in just two years! It's not even like they've waited until they ran out of things to do before getting on the tribute act scene… or did they? It's like they've rushed to get as much of it in as soon as possible. That's not a great look with all the smack-talk, blatant parodies, throne-smashing, and bridge-burning going on at Amateur Everything Wrestling.
When Tony/AEW is left to come up with something new, we get Stadium Stampede, or "Football Field Fuckery," as it's become known to many. We get underwhelming angles from un/partially trained talent, most of the time it going nowhere, or it finishing up on YouTube. We get Marko Stunt, Dr. Luther, and Joey Janela.
Wins and losses were supposed to matter, and stories could have been told through that, but keeping track of and using those stats evidently became too tall a task, so they don't really mention that anymore.
Ideas are obviously running thin, and if that's the case after only two years, get used to more of the same old shit, or even an escalation in the car-crash quality of backyard wrestling on TV.
If I'm wrong, however, and this empty creative well (and fan backlash/boredom) leads to someone having an epiphany and changing things up for the better, then we all win. Sadly, I don't think Booker of the Year Tony Khan is going anywhere soon, especially while paid observers of his tell him and the world that he's the infallible savior of pro-wrestling.
That does it for this week. Thanks for stopping by. Don't forget to check out Putting It Bluntly: AEW Double or Nothing on my YouTube channel. I'll see you again Monday for #AnotherWeekOfWrestling and next Thursday for more #ThatsNotWrestling!
Background Artwork Designed by Rachael Hope.
NEXT ISSUE: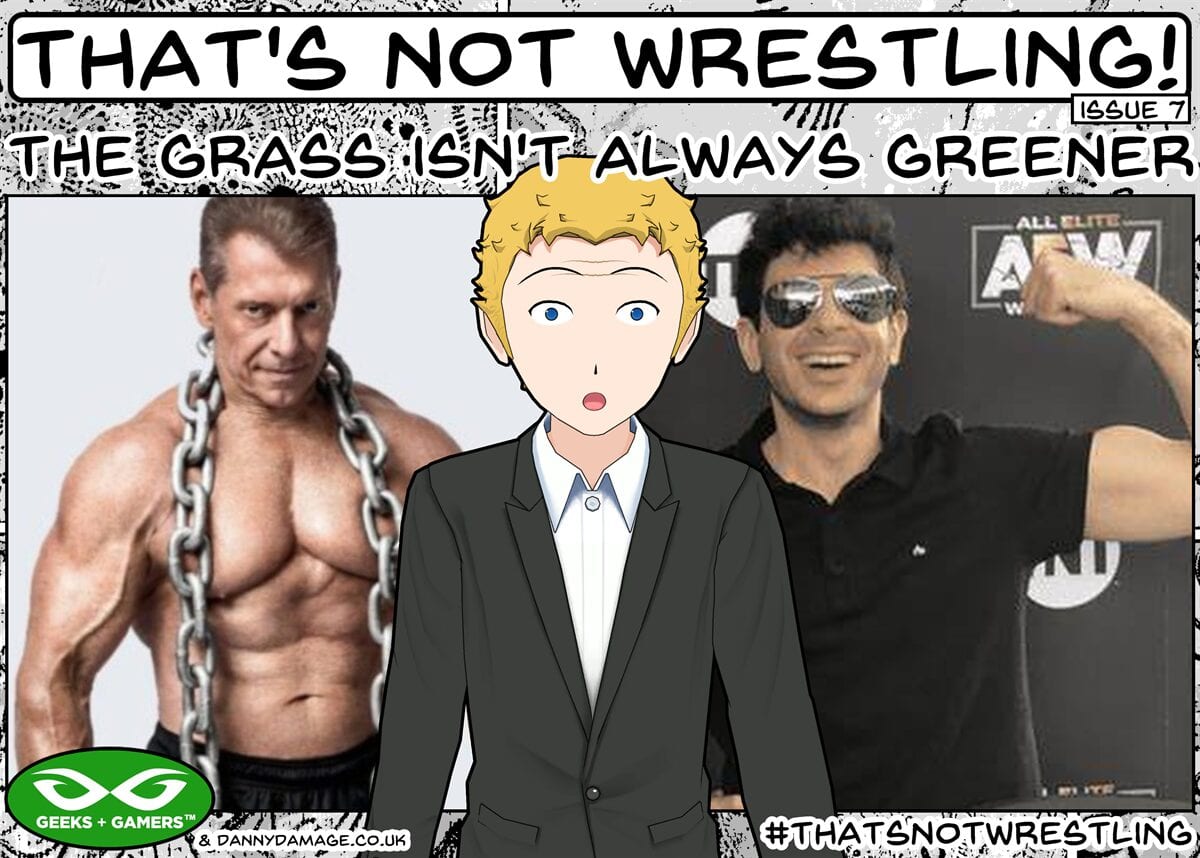 Thanks for reading! Feel free to get in touch on Twitter, subscribe to my YouTube channel, and/or check out everything else I write about over on: